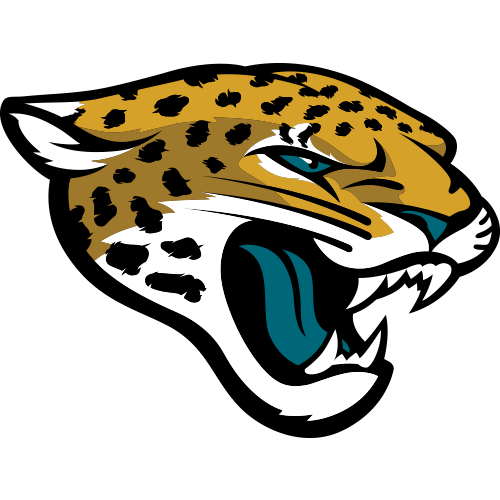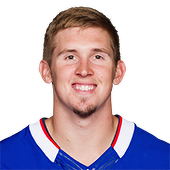 Jeff Tuel
QB / Jacksonville Jaguars / EXP: 2YRS
Height: 6-3
Weight: 221 lb
Age: 24
College: Washington State
Bye 8
Own

0%

Start

0%

QB Rank

NR
by Sean d'Oliveira | CBSSports.com

Jaguars claim quarterback Jeff Tuel off waivers

The Jaguars claimed quarterback Jeff Tuel off waivers Monday, reports the Florida Times-Union. Tuel was released by the Bulls. He has three interceptions and one touchdown over two games in his career.

by Ruben Palacios | Staff Writer

QB Shuffle: Bills cut Jeff Tuel, claim Matt Simms off waivers

Bills coach Rex Ryan didn't pass up the chance to reunite with one of his former quarterbacks, by cutting Jeff Tuel and claiming the former Jets passer Matt Simms off waivers on Friday, per nfl.com. Tuel was a favorite of former Bills coach Doug Marrone, but with Ryan now the head man in charge his fate was doomed. Simms, who played in just four games while with the Jets, will still be a long-shot to make the team because of the three-man competition at the quarterback spot already brewing between Matt Cassel, Tyrod Taylor and EJ Manuel.

by Dave Peters | CBSSports.com

Bills HC Rex Ryan says QB competition to be open

Bills head coach Rex Ryan has options at the quarterback spot going into the 2015 season. There will be competition for the starting spot this offseason. "It's going to be open," Ryan told WGR radio, via the team's official website. "It's a competition and whoever earns the job will be the guy that's out there." The Bills currently have four quarterbacks on their roster including Matt Cassel, EJ Manuel, Tyrod Taylor and Jeff Tuel. Ryan brokedown what each signal caller brings to the table. "We have some talented guys and we'll see what happens," Ryan said. "You bring in a veteran like Matt Cassel. He's done some pretty good things in this league. He's got that veteran presence about him. With EJ back there just going into his third year I really believe EJ is going to improve with his fundamentals having [quarterbacks coach] David Lee here. I love the fact that he's a gym rat and he's smart. With our offense being multiple we'll be able to get out of bad plays, so the mental part of it all of the quarterbacks we have should be able to handle that. "With Taylor that's going to be a young man, he's probably the fastest quarterback in the league," Ryan said. "He's explosive running the zone reads, and we'll see where he's at. Then Tuel. We've got guys there to work with. That'll be the important thing. There will be competition, but a person has to earn the job. It hasn't been handed to somebody."

by Igor Mello | CBSSports.com

Bills announce final cuts Saturday

The Bills trimmed their active roster down to 53 on Saturday, cutting the following players: LB Xavius Boyd, DT Landon Cohen, TE Dominique Jones, CB Kamaal McIlwain, CB Sam Miller, P Brian Moorman, QB Jordan Palmer, FB Evan Rodriguez, WR Naaman Roosevelt, C Jared Wheeler, QB Jeff Tuel, S Deon Broomfield, LB Jimmy Gaines, WR T.J. Graham, WR Caleb Holley, DE Ikponmwosa Igbinosun, DE Bryan Johnson, S Kenny Ladler, C Doug Legursky and G Antoine McClain.

by Igor Mello | CBSSports.com

Thad Lewis flip-flops with Jeff Tuel again on depth chart

Bills quarterback Thad Lewis flip-flopped with Jeff Tuel again during Friday's preseason game against the Panthers.Lewis worked with the second-team offense this time around and completed 6 of 11 pass attempts for 63 yards with no touchdowns and no interceptions. Tuel entered the game in the third quarter and completed 4 of 5 pass attempts for 24 yards, with a touchdown and an interception.

by Igor Mello | CBSSports.com

Jeff Tuel jumps over Thad Lewis for second-string duties

Bills quarterback Jeff Tuel jumped over Thad Lewis in the depth chart for the second-team quarterback. He relieved starter EJ Manuel during Sunday's preseason opener against the Giants.Tuel hooked up with Robert Woods for a two-yard strike in the second quarter. He was also intercepted by Cooper Taylor in the final minute of the first half. He completed 12 of 17 passes for 74 yards, with one touchdown and one interception. Lewis took over for Tuel after halftime and completed 9 of 14 passes for 81 yards, with no touchdowns and one interceptions.

by Larry Hartstein | Senior Analyst

Jeff Tuel pushing Thad Lewis for No. 2 QB job

Quarterback Thad Lewis is not guaranteed to be EJ Manuel's backup. Lewis and Jeff Tuel split time with the second team Tuesday. "We have a battle for the second-team quarterback," coach Doug Marrone said. "We're trying to find out who it is. Jeff did a nice job in OTAs and he's earned himself some more reps."

by Chris Cwik | CBSSports.com

Bills inactives Week 15

The Bills have listed QB Jeff Tuel, DB Johnathan Meeks, G Mark Asper, G Antoine McClain, TE Tony Moeaki, RB Ronnie Wingo and DB Brandon Smith as inactive Week 15 against the Jaguars. Smith was already listed as out heading into the week. Meeks was probable with an ankle injury, but will not go. The other five players are healthy scratches.

by Chris Towers | CBSSports.com

Bills inactives made up of healthy scratches

The Bills' good luck with injuries continued in Week 14 against the Buccaneers, as none of their seven inactive players were forced to sit due to injury. Offensive linemen Mark Asper and Antoine McClain, tight end Tony Moeaki, running back Frank Summers, quarterback Jeff Tuel, linebacker Jamaal Westerman and defensive back Brandon Smith were all healthy scratches Sunday.

by Chris Cwik | CBSSports.com

Bills inactives Week 13

The Bills have made OG Antoine McClain, CB Brandon Smith, TE Chris Gragg, QB Jeff Tuel, OT J.J. Unga, RB Ronnie Wingo and LB Ty Powell inactive for Week 13 against the Falcons. None of the seven players were listed on the team's injury report entering the game. They are all healthy scratches.