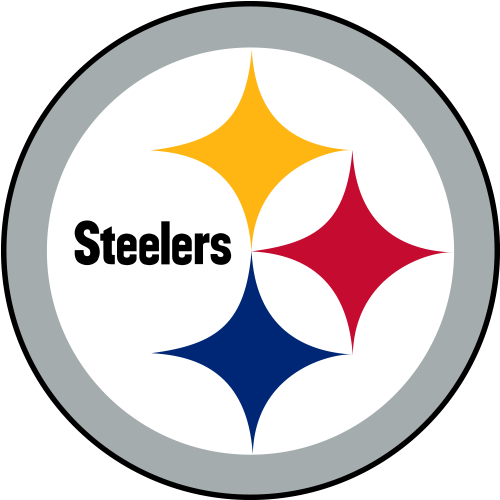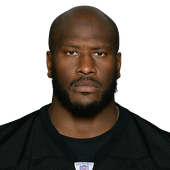 James Harrison
#92 LB / Pittsburgh Steelers / EXP: 13YRS
Height: 6-0
Weight: 242 lb
Age: 37
College: Kent State
Bye 11
Own

0%

Start

0%

OLB Rank

NR
INJURY ALERT:
Probable | Knee | Probable for Week 12 at Seattle
by RotoWire Staff | Special to CBSSports.com

Steelers' James Harrison: Will not play against Browns

Harrison (knee) has been ruled out for Sunday's game, Chris Adamski of the Tribuen Review reports. Harrison didn't practice all week, so this news doesn't come as much of a surprise. The 37-year-old will miss his first game of the season, but with the Steelers slated for a bye next week, Harrison will have plenty of time to recuperate for the next matchup against the Seahawks in Week 12.

by RotoWire Staff | Special to CBSSports.com

Steelers' James Harrison: A sack and a forced fumble against Arizona

Harrison totaled four tackles (three solo) including a sack in Pittsburgh's 25-13 win over Arizona on Sunday. The sack was his second of the season, and he'll look to add to that total in Week 7 against Kansas City, which has already allowed 24 sacks this season.

by RotoWire Staff | Special to CBSSports.com

Steelers LB James Harrison (thumb) is active for Week 4

Steelers linebacker James Harrison (thumb) is active for Thursday's game against the Ravens, the Pittsburgh Post-Gazette reports. Listed as probable, Harrison never seemed to be in much danger of missing the game. He'll provide depth at outside linebacker behind starters Jarvis Jones and Arthur Moats.

by Elliott Smith | Staff Writer

Steelers LB James Harrison ready to produce in limited role

Steelers linebacker James Harrison came out of retirement last year and played surprisingly well, and this year, he'll be part of a young linebacker corps eager to prove itself. Harrison will step into a reduced role, but he's still ready to make an impact, per the Pittsburgh Tribune-Review. Harrison had 5 1/2 sacks last season and at 37, he isn't getting younger, so the Steelers are planning to keep him limited to 15-20 plays per game. But don't expect Harrison to ease into retirement. "Nobody wants to be in a backup role," Harrison said. "If that's your mentality, then you're not in the right sport. Everybody wants to start, but we all have roles to play. I think I can play more than 25 snaps a game when I'm 50."

by Sean d'Oliveira | CBSSports.com

Steelers' James Harrison on retirement: 'You can't play forever'

With Steelers linebacker James Harrison about to enter his 13th NFL season, Harrison knows his time in the league may be ending soon, reports the team's official website. "It's a young man's game," he said. "You can't play it forever. You have to be grateful for the time that you get and move on from there." Harrison briefly retired after the 2013 season before returning to play in 2014. He said he has come to realize that change is a constant in the NFL. "Each year is a new era because you have a new set of guys," Harrison said. "No defense comes in with the same group of guys year in and year out from every position. I think each year is a new group, new era."

by Brandon Wise | Staff Writer

Steelers linebacker James Harrison to see less snaps in 2015

Steelers veteran linebacker James Harrison is expected to see less snaps in 2015, according to linebackers coach Joey Porter per the Pittsburgh Tribune. "He knows where he is," Porter said shortly after the Steelers drafted Miami (Fla.) outside linebacker Anthony Chickillo on the final day of the NFL Draft. "I told him already, the James Harrison (of before) is over. "He's going to play his role, and his role is going to be effective. He knows what we're asking out of him, and he's going to be ready to answer the bell." Porter said he expects Harrison to play roughly 25 snaps per game next season. Pittsburgh took another outside linebacker in Bud Dupree from Kentucky in the first round of the NFL Draft on Thursday. "You can never have enough pass rushers in the way the game is being played now from the outside linebacker position," Porter said. "We just made our outside linebacker tree a little deeper."

by Shawn Krest | CBSSports.com

Steelers' pick Bud Dupree plans to learn from James Harrison

Steelers first-round draft pick Bud Dupree told the media that he can be an every-down player for the Steelers' defense. "It's a great defense already," he said, per Steelers.com. "For Coach Tomlin to believe I can help improve it even more is a blessing for me. I like the aggressive style they play and the way they use the linebackers is great." Dupree is also excited to share the field with James Harrison. "I can learn a lot from him," he said. "He has been around the game a while, he is a Pro Bowler, he can teach me. I have to make sure my eyes are big and my ears are open."

by Brandon Wise | Staff Writer

Steelers' Jarvis Jones, James Harrison in 'open competition' for ROLB job

Steelers general manager Kevin Colbert wants to see the starting right outside linebacker earn the job this fall, reports the Pittsburgh Post-Gazette. With veteran James Harrison re-signing with the team, he and second-year linebacker Jarvis Jones will be in an "open competition" for the job. Jones was hampered by injuries in his rookie season, limiting him to just seven games, totaling 18 tackles and two sacks. Harrison signed with Pittsburgh midway through 2014, totaling 45 tackles with 5 1/2 sacks in 11 games.

by Shawn Krest | CBSSports.com

Steelers sign James Harrison

Linebacker James Harrison signed a two-year contract with the Steelers, the team announced on Sunday. Harrison has spent 11 of his 12 years in the NFL with the Steelers. He returned to the team last season, after spending 2013 with the Bengals, and had 5.5 sacks in 11 games. Harrison won two Super Bowls and the 2008 Defensive Player of the Year Award as a Steeler. He chose the Steelers over an offer from the Titans.

by Dave Peters | CBSSports.com

LB James Harrison deciding between Steelers and Titans

Linebacker James Harrison plans on playing in the NFL in 2015, but he is still deciding which team he'd like to play for this upcoming season. Harrison took to Instagram to explain the situation of choosing between the Steelers and Titans. "The opinions of my support team are split, but for me, my love for the man who both started, and made my career what it is, is undeniable," Harrison wrote in Instragram. "There are no words that I can find that would do justice for everything Dick LeBeau has done for me & my career and nothing can compare to that! I also have a great amount of love for Steelers Nation & the Steelers organization. I'm going to pray on this and let God guide me in the right direction." LeBeau, former defensive coordinator of the Steelers, has joined the Titans as the team's assistant head coach/defense. Harrison, a five-time Pro Bowler, has recorded 692 total tackles, 71.5 sacks, 19 passes defensed, six interceptions and 29 forced fumbles over his 11-year career.