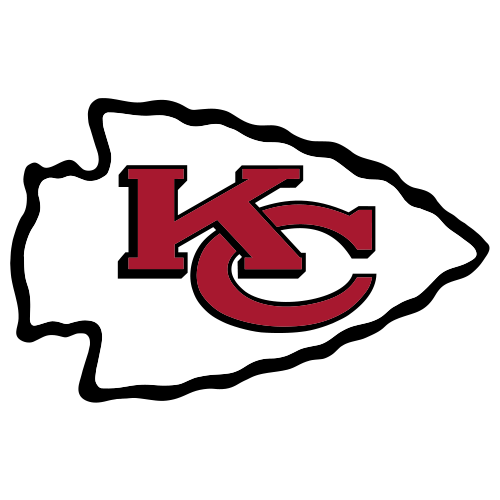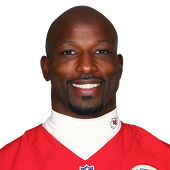 Own

0%

Start

0%

WR Rank

NR
by RotoWire Staff | Special to CBSSports.com

Chiefs' Jason Avant: Two grabs Sunday

Wilson caught both of the two passes thrown his way Sunday for 26 yards against the Chargers. Avant continues to work in a limited role, but did see 34 snaps to rank third among receivers Sunday. He'll face a decent matchup next Sunday against a Bills team allowing 251.9 passing yards per game, but doesn't present a reliable option given the usual offensive gameplan.

by RotoWire Staff | Special to CBSSports.com

Chiefs' Jason Avant: Limited action Sunday

Avant saw limited action in Sunday's game against the Steelers, collecting two passes for 11 yards. Avant hauled in both of his targets on the day, but saw limited action despite being the Chiefs third option at receiver in the absence of Jeremy Maclin (concussion). He'll likely continue to see the field in a limited fashion, but won't see enough volume to be worthy of fantasy consideration in most formats.

by RotoWire Staff | Special to CBSSports.com

Chiefs WR Jason Avant has biggest output of season in Week 4 loss

Chiefs wide receiver Jason Avant caught four passes for 43 yards in Sunday's game against the Bengals. Avant's four grabs and 43 yards marks his highest output through the first four weeks this season. Regardless, he's still just totaled 51 yards on six catches this season, and remains on the periphery of the Chiefs' offensive plans.

by RotoWire Staff | Special to CBSSports.com

Chiefs WR Jason Avant targeted four times in Monday defeat

Chiefs receiver Jason Avant caught just two passes for eight yards in the defeat to Green Bay on Monday night. The veteran was targeted four times. The fact that the Chiefs were behind the entire second half likely played into his boosted playing time, however, so he'll likely continue seeing limited action, with a ceiling near the 38 snaps (54 percent) he saw against the Packers.

by RotoWire Staff | Special to CBSSports.com

Chiefs WR Jason Avant played just nine snaps in Week 2

Chiefs wide receiver Jason Avant (hip) played just nine snaps in Thursday's game against the Broncos. Avant has been listed on the injury report with a hip issue, but his full participation in practice this week likely indicates that's not the reason he's barely playing. The Chiefs tend to employ many heavy sets with multiple tight ends, and the Chiefs seem set to give De'Anthony Thomas more snaps. Both of theses factors will likely limit Avant's playing time on Sundays.

by RotoWire Staff | Special to CBSSports.com

Chiefs' Maclin among a long list of players probable for Week 2

Wide receiver Jeremy Maclin (back) is among the 14 players the Chiefs list as probable for Thursday night's game against the Broncos. The same applies to fellow wideouts Albert Wilson, De'Anthony Thomas and Jason Avant. Maclin is looking to build off a Week 1 effort in which he caught 5-of-9 targets for 52 yards in the Chiefs' 27-20 win over the Texans.

by Jason Butt | CBSSports.com

Chiefs re-sign Jason Avant, Richard Gordon and Kelcie McCray

The Chiefs are bringing back three players from the 2014 team. On Friday, the organization announced that they have re-signed receiver Jason Avant, tight end Richard Gordon and safety Kelcie McCray. Avant was picked up by the Chiefs during the 2014 season after the Panthers released him during the season. With both teams, Avant accounted for 353 yards and a touchdown. Gordon spent time with both the Titans and the Chiefs last season and did not record any offensive stats. McCray played in all 16 games for the Chiefs a year ago and recorded 11 tackles.

by Brandon Wise | Staff Writer

Chiefs receivers held without a touchdown yet again in 20-12 loss

Chiefs wide receivers were kept out of the end zone for the 16th straight week in Sunday's loss to the Steelers. Dwayne Bowe had six catches for 57 yards and Jason Avant had four for 37 yards. Running backs De'Anthony Thomas and Jamaal Charles had 11 catches for 95 yards as well. The Chiefs have still not had a receiving touchdown since Week 15 of the 2013 season. They will have a chance to break the streak in Week 17 against the Chargers.

by Larry Hartstein | Senior Analyst

Jason Avant paces Chiefs' receivers in Week 14 loss

Jason Avant led Chiefs' receivers with five catches for 64 yards in the loss at Arizona. He was targeted seven times. Albert Wilson hauled in four of eight targets for 53 yards, and Dwayne Bowe secured two of three targets for 29 yards. They'll face the Raiders in Week 15.

by R.J. White | CBSSports.com

Chiefs' pass catchers post mediocre performances vs. Broncos

Chiefs tight end Travis Kelce led the team with just 36 receiving yards Sunday, catching all three of his targets in his team's 29-16 loss to the Broncos in Week 13. It was a rough day all around for the Kansas City offense, which managed only 151 total yards despite scoring two touchdowns and a field goal. New addition Jason Avant followed Kelce on the leaderboard with 30 yards while catching two of his four targets. Tight end Anthony Fasano made his only reception count, hauling in a 20-yard touchdown in the second quarter. Nominal No. 1 receiver Dwayne Bowe only managed to catch two of his five targets for just 18 yards while wide receiver Donnie Avery caught one of his two targets for 20 yards. The Chiefs passing attack will look to deliver a much stronger performance against the Cardinals in Week 14.