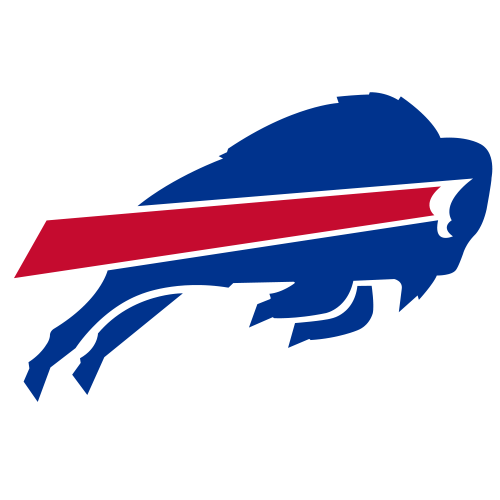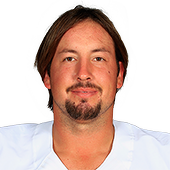 Kyle Orton
QB / Buffalo Bills / EXP: YRS
Height:
Weight: lb
Age:
College: None
Bye 8,18,19,20,21
Own

0%

Start

0%

QB Rank

NR
by Larry Hartstein | Senior Analyst

New Bills coach Rex Ryan guarantees playoff berth

Introduced as Bills head coach Wednesday, Rex Ryan was his usual blustery self. "I know it's been 15 years since the Bills have been to the playoffs," he said. "Get ready. We're going. We are going." Ryan stopped short of guaranteeing a Super Bowl, saying, "I'll guarantee the pursuit of it." He said his message to the team was simple: "We're going to be playing games in January and so forth – start preparing that way." Ryan professed to be "not concerned at all" about his quarterback situation. Though he did not commit to EJ Manuel as the starter, Ryan said the second-year pro "has a lot of traits you look for in a quarterback." Kyle Orton announced his retirement following the season. Asked about a possible reunion with Mark Sanchez, Ryan said the team will explore all options. The Bills went 9-7 this season, then coach Doug Marrone opted out of his contract.

by Igor Mello | CBSSports.com

Bills QB Kyle Orton announces his retirement

The Bills announced that quarterback Kyle Orton has informed the team he's retiring from professional football, reports CBS Sports NFL Insider Jason La Canfora on Monday. After being released by the Cowboys in July and contemplating retirement, Orton signed with the Bills at the end of the preseason. He was named the starter over EJ Manuel in Week 5 and led the Bills to a 9-7 season. He threw for 3,018 yards with 18 touchdowns and 10 interceptions in 12 games. "I just have been going at it for 10 years and it's just a family decision and I've decided to get home and be a dad and call it a day," Orton said in a statement. Orton, 32, was a fourth-round draft pick by the Bears in 2005. He spent three seasons in Chicago before he took over as the starter for four different teams. His 10-year career ends with a 59.5 completion percentage, 18,037 yards with 101 touchdowns and 69 interceptions in 87 games.

by Brandon Wise | Staff Writer

Bills quarterback Kyle Orton throws for 176 and a touchdown in win

Bills quarterback Kyle Orton went 16 for 23 for 176 yards and a touchdown to lead Buffalo to a 17-9 win over the Patriots Sunday. Orton connected with wide receiver Robert Woods for a 6-yard touchdown on the opening drive and was not asked to do much afterwards. Orton, who finishes the year over 3,000 passing yards for the third time in his career, played 11 games for the Bills after they benched E.J. Manuel. Orton threw 18 touchdown passes and 10 interceptions during the year.

by Igor Mello | CBSSports.com

Bills QB Kyle Orton named starter for season finale

Bills quarterback Kyle Orton was named the starter for Sunday's season finale against the Patriots, per ESPN. Orton compiled 329 yards while completing 32 of 49 passes. He added three touchdowns and two interceptions in his team's 26-24 loss to the Raiders in Week 16. Orton struggled early on and at one point coach Doug Marrone had E.J. Manuel warming up during the game. Buffalo is currently a 4 1/2-point underdog at New England. The line opened at 8 1/2 points.

by Scott White | Senior Fantasy Writer

Desperation fuels Kyle Orton's performance

Bills quarterback Kyle Orton didn't have the most efficient day throwing the ball Week 16 at Oakland, but from a Fantasy perspective, it was a productive one. He threw for 329 yards and three touchdowns but also had two interceptions. What's crazy, though, is that 196 of those yards came in the second half. The Bills were trailing a winnable game with their playoff hopes on the line, and their desperation showed. Unfortunately, that desperation also contributed to the second of Orton's interceptions. The Bills have been eliminated, so no matter how much they're trailing Week 17 at New England, they probably won't be quite as desperate. You can expect more typical numbers from Orton -- maybe about 250 yards with one or two scores -- even if the matchup appears to be a favorable one, making him a player better left for two-quarterback leagues.

by R.J. White | CBSSports.com

Bills QB Kyle Orton throws three TDs vs. Raiders

Bills quarterback Kyle Orton completed 32 of his 49 pass attempts for 329 yards with three touchdowns and two interceptions in his team's 26-24 loss to the Raiders in Week 16. Though Orton wound up with a nice stat line thanks to two fourth-quarter touchdowns, he made plenty of poor throws, including a massive overthrow on third-and-long deep in his own territory late in the fourth quarter for his second pick of the day. On a positive note, his third touchdown, which came with a little more than a minute left on the clock, was the 100th of his career. The Bills have been eliminated from postseason contention with the loss. Orton will square off with the Patriots in Week 17.

by Igor Mello | CBSSports.com

Bills QB Kyle Orton held in check in win over Green Bay

Bills quarterback Kyle Orton failed to make much of an impact in his team's 21-13 victory over Green Bay in Week 15. Orton was picked off by Tramon Williams in the second quarter. He completed only 14 of 27 passes for 158 yards with no touchdowns and one interception. He was sacked three times and finished with a 54.2 passer rating. Orton has passed for 2,513 yards with 14 touchdowns and eight interceptions through 10 games. He'll look to bounce back Week 16 at Oakland.

by Larry Hartstein | Senior Analyst

Kyle Orton throws for season-high 355 yards in Week 14 loss

With his team in comeback mode at Denver, Bills quarterback Kyle Orton completed 38 of 57 passes for 355 yards and a touchdown with two interceptions and added a 1-yard rushing score. He set a season high in passing yards and put up the fifth-highest total of his career. Orton took four sacks and was under heavy pressure. But he rallied Buffalo to a pair of fourth-quarter touchdowns, the first coming on a 14-yard pass to wideout Chris Hogan. Orton, though, has been picked off twice in each of his past two games. He'll play the Packers in Week 15.

by Marty Gitlin | CBSSports.com

Bills QB Kyle Orton not greatly responsible for Sunday win

Bills quarterback Kyle Orton watched his defense put as many touchdowns on the board as he did (one), but he did perform better after a terrible first half in a key victory over Cleveland. Orton finished 17 of 31 for 190 yards and a 3-yard touchdown pass off a rollout right to tight end Chris Hogan midway through the third quarter that was set up by a 34-yard strike to a tightly covered Robert Woods. But Orton also tossed two incerceptions, including one in the end zone with the Bills six yards from paydirt and another on a silly throw to a blanketed Sammy Watkins early in the third. He struggled throwing downfield throughout. Two of his completions for 71 yards were achieved via dump passes to MarQueis Gray. Orton will try to be more consistent when the Bills travel to Denver for a game next Sunday.

by Larry Hartstein | Senior Analyst

Kyle Orton bounces back in Week 12 victory

Bills quarterback Kyle Orton rebounded from two straight subpar outings with a solid showing Monday night against the Jets. After throwing one touchdown pass in losses to the Chiefs and Dolphins, Orton completed 24 of 32 throws for 230 yards and two scores with no turnovers in the 38-3 win over New York. He completed a season-high 75 percent of his throws and added a 10-yard rush. On Buffalo's opening drive, Orton lofted a 7-yard touchdown to wideout Robert Woods. Right before halftime, on 2nd-and-goal from the 19, Orton drilled a scoring strike to tight end Scott Chandler for a 14-3 lead. Orton will try to keep rolling Week 13 against the Browns.