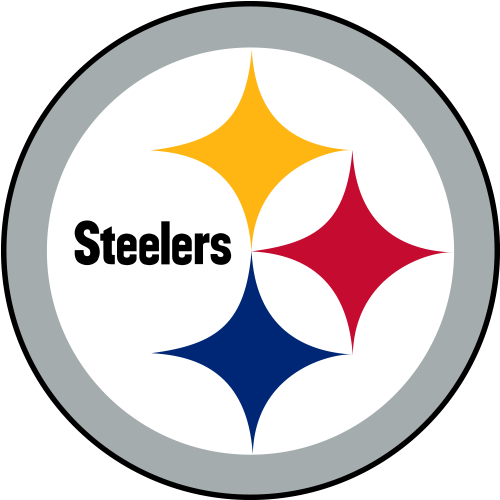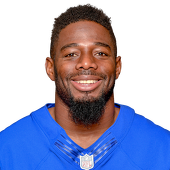 Own

5%

Start

2%

CB Rank

NR
by Sean d'Oliveira | CBSSports.com

Steelers' Troy Polamalu doubtful to play Sunday vs. Chiefs

The Steelers released their final injury report for Week 16's game against the Chiefs and safety Troy Polamalu (knee) is listed as doubtful. Cornerback Ike Taylor (shoulder) is also listed as doubtful. Tight end Matt Spaeth (elbow) is the only player listed as questionable. The following players are listed as probable: William Gay, Marcus Gilbert, James Harrison, Steve McLendon, Heath Miller, Mike Mitchell, Maurkice Pouncey, Ben Roethlisberger and Markus Wheaton. The Steelers are 3-point favorites.

by Marty Gitlin | CBSSports.com

Two of three probables set to play for Steelers on Sunday

The Steelers have cleared two of their three significant probables for their Sunday game against Atlanta. Tackle Marcus Gilbert (ankle) has been ruled out. The two green-lighted are cornerback William Gay (quad) and center Maurkice Pouncey (ankle).

by Brandon Wise | Staff Writer

Steelers list Ike Taylor as doubtful, James Harrison questionable

The Steelers have listed corner back Ike Taylor as doubtful for Sunday's game against the Falcons. Taylor, who left last week's game against the Bengals with a forearm injury, was unable to practice most of the week. Linebacker James Harrison , who missed last week's game with a knee injury, is questionable. The following players are probable for Pittsburgh: Ben Roethlisberger, William Gay, Marcus Gilbert, Cameron Heyward, Heath Miller and Maurkice Pouncey.

by Larry Hartstein | Senior Analyst

Ike Taylor could return in 6-8 weeks

The Steelers haven't said how long starting cornerback Ike Taylor will be out due to his broken forearm, but the injury typically requires six to eight weeks to heal, reports the Pittsburgh Tribune Review. The paper expects William Gay and Antwon Blake to fill in for Taylor.

by Larry Hartstein | Senior Analyst

'Underrated' William Gay expected back in 2014

Nickel cornerback William Gay is "underrated and underappreciated but not by the Steelers," according to the team's website. The site expects Gay, who's owed $1.5 million in 2014, to stick on the roster because "he is precisely the kind of player a team needs to contend." Gay, 29, had 63 tackles, nine passes defensed, two forced fumbles, an interception return for a touchdown and a sack last season.

by Marty Gitlin | CBSSports.com

Pair in Pittsburgh secondary key win over Browns

Steelers cornerback William Gay and safety Troy Polamalu combined to cause three of four turnovers registered by their team Sunday in Cleveland. Gay put the game away with a 22-yard interception return early in the fourth quarter and added one of five sacks and a pass defensed. Polamalu forced two fumbles recovered one, and also had a sack.

by Chris Towers | CBSSports.com

William Gay leads the way

Steelers defensive back William Gay had a productive game in Week 10 against the Bills, in a 23-10 win. Gay led the team with 11 tackles -- nine solo -- in the game. He added a pass defense to his line.

by Marty Gitlin | CBSSports.com

William Gay takes over at cornerback for Steelers

The struggles of cornerback Cortez Allen have apparently motivated Mike Tomlin to plan on giving William Gay more playing time. Tomlin announced that Gay will "play a lot" Sunday against the Jets, according to Steelers Depot.Gay has already started two of the four games and has registered 16 tackles and a forced fumble.

by Igor Mello | CBSSports.com

Gay heading back to Pittsburgh

After one season in Arizona, veteran cornerback William Gay announced on Twitter that he will return to the Steelers in 2013. Gay met with the Steelers on Sunday and appears to have reached an agreement to re-sign with the team that originally drafted him.

by Dave Richard | Senior Fantasy Writer

Cards release Bradley, Gay

The Cardinals have released veteran linebacker Stewart Bradley and cornerback William Gay.