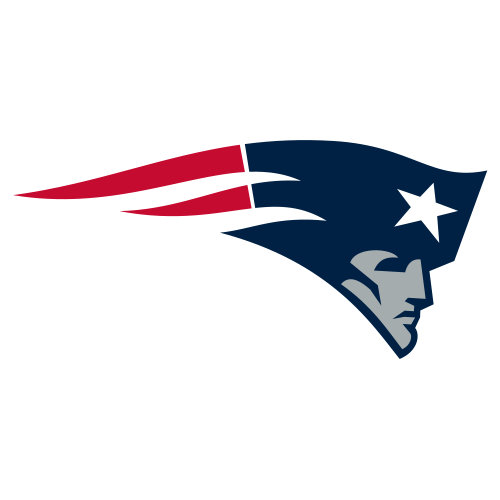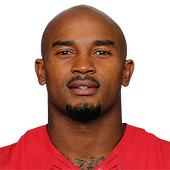 Own

0%

Start

0%

CB Rank

NR
INJURY ALERT:
IR | Foot | IR. Out for season
by RotoWire Staff | Special to CBSSports.com

Patriots starting CB Tarell Brown placed on IR

A foot injury has landed Patriots cornerback Tarell Brown (foot) on season-ending injured reserve, per the Boston Herald. This is a definite blow to the pass defense, as he had spent time as a starter.

by RotoWire Staff | Special to CBSSports.com

Patriots CB Tarell Brown (foot) out this week

Patriots cornerback Tarell Brown (foot) is listed as out for Sunday night's game against the Colts, CSN New England reports. With Brown sidelined this week, the likes of Logan Ryan and Justin Coleman figure to be in line to see added snaps at cornerback Sunday in tandem with Malcolm Butler.

by RotoWire Staff | Special to CBSSports.com

Patriots' Tarell Brown: Missed practice for second day in a row

Brown (foot) missed practice on Friday for the second day in a row, likely due to a foot injury, ESPN.com reports. Brown injured his foot in Week 2's victory over the Bills, only playing 53 of 72. He then sat out Week 3's mathcup with the Jaguars. He returned to the field last Sunday but was again limited, only playing 45 of 72 snaps. The status of the Patriots No. 2 cornerback heading into Sunday's showdown with the Colts is still unknown, but if it serves as any indication, the Patriots signed cornerback Rashaan Melvin on Wednesday. Melvin along with Malcolm Butler, Logan Ryan, and Justin Coleman are the only other cornerbacks on the roster, if Brown is a no-go for Sunday.

by Sean d'Oliveira | CBSSports.com

Report: Patriots sign cornerback Tarell Brown

The Patriots reached a contract agreement with cornerback Tarell Brown on Thursday, a source told ESPN. Brown is an eight-year veteran with 11 interceptions in his career. He totaled 55 tackles with no interceptions in 14 games last season for the Raiders.

by Brandon Wise | Staff Writer

Report: CB Tarell Brown visits with Patriots on Tuesday

Free agent cornerback Tarell Brown was in New England on Tuesday for a second visit with the Patriots, according to ESPN.com. Brown visited with the team in March, but left without a contract. Brown played in 2014 with the Raiders, totaling 55 tackles with four passes defended. He spent the the previous seven years in San Francisco where he amassed 11 interceptions.

by Larry Hartstein | Senior Analyst

CBs Bradley Fletcher and Tarell Brown visit Patriots

Free agent cornerbacks Bradley Fletcher and Tarell Brown were among the players who visited the Patriots on Tuesday, reports ESPN.com. Fletcher spent the past two seasons with the Eagles, recording 131 total tackles and three interceptions. Brown played 14 games for the Raiders last year, making 55 tackles.

by Sean d'Oliveira | CBSSports.com

Raiders place cornerback Tarell Brown on IR

The Raiders announced cornerback Tarell Brownhas been placed on injured reserve Saturday. Brown has been dealing with a foot injury and will be a free agent after the season. The Raiders promoted linebacker Spencer Hadley from the team's practice squad to take Brown's roster space.

by Sean d'Oliveira | CBSSports.com

Raiders unveil final injury for Bills game

The Raiders released their final injury report for the Week 16 game against the Bills and listed quarterback Derek Carr (thumb) and cornerback T.J. Carrie (ankle) as probable. The only players listed as questionable are defensive lineman C.J. Wilson (knee) and cornerback D.J. Hayden (back). The Raiders listed the following players as out: Vincent Brown (groin), Tarell Brown (foot), Chimdi Chekwa (hamstring), Brian Leonhardt (concussion), Menelik Watson (foot) and Denarius Moore (knee). The Raiders are 6 1/2-point underdogs.

by Larry Hartstein | Senior Analyst

WR Andre Holmes among Raiders cleared Week 15

Raiders wideout Andre Holmes (shoulder) is active for the game at Kansas City after being listed as probable. Other injured Raiders suiting up include cornerback Tarell Brown (foot, ankle), cornerback Chimdi Chekwa (shoulder), defensive tackle Pat Sims (shoulder) and cornerback Neiko Thorpe (hand). Holmes has 37 catches for 540 yards and four touchdowns.

by Brandon Wise | Staff Writer

Raiders' Denarius Moore to miss third straight game against Chiefs

Raiders wide receiver Denarius Moore will miss his third consecutive game with ankle and knee injuries. Moore, who has 12 catches for 115 yards on the year, has played in 10 games for Oakland. Also out for the Raiders is Larry Asante, Brian Leonhardt and Menelik Watson. Sio Moore, Tarell Brown, and Pat Sims are all questionable while Chimdi Chekwa, Andre Holmes and Neiko Thorpe are probable.