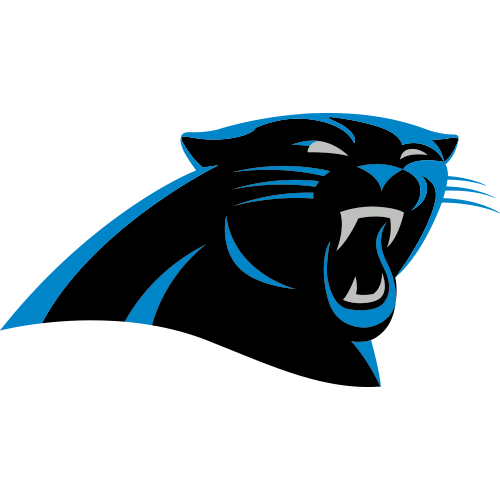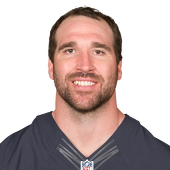 Jared Allen
#69 LB / Carolina Panthers / EXP: 12YRS
Height: 6-6
Weight: 255 lb
Age: 33
College: Idaho State
Bye 5
Own

8%

Start

4%

DE Rank

NR
by RotoWire Staff | Special to CBSSports.com

Panthers trade for Bears defensive end Jared Allen

The Bears have traded Jared Allen to the Panthers in exchange for an undisclosed late-round draft pick, according to CBS Sports NFL Insider Jason La Canfora. Allen, who has recorded five tackles and a sack in three games for the Bears to date, will bolster Carolina's pass rush in the wake of news that Charles Johnson is expected to miss multiple weeks.

by RotoWire Staff | Special to CBSSports.com

Bears LB Jared Allen notches interception in Week 2 loss

Bears linebacker Jared Allen notched one tackle and an interception in Sunday's 48-23 win over the Cardinals. Making just his second career start as a 3-4 outside linebacker, Allen adapted well to his new position for at least one play in Sunday's game, as he deflected a Carson Palmer pass up in the air and reeled it in for the turnover. However, the Bears are counting on Allen to make more of an impact as a pass rusher than in coverage, and he's failed to do that thus far. Though he was credited with two quarterback hits, Allen remains without a sack on the season, along with the rest of the Bears roster. The defense can't succeed unless Allen and fellow high-priced outside linebackers Pernell McPhee and Lamarr Houston start generating pressure with more frequency.

by Ruben Palacios | Staff Writer

Bears' Jared Allen on new OLB role: 'I'm having fun with it'

Jared Allen is in a difficult position as a 33-year-old trying to learn a new position from scratch. The Bears' 12-year veteran, who was a defensive end for his entire career, is taking the transition to outside linebacker in stride and is working to become a threat from a new spot on the field, per NFL.com. "I didn't know anything about it (playing OLB)," Allen said. "I played in a Tampa 2 defense my entire career, so there is a part of me that absolutely loves putting my hand in the dirt and that individual matchup with the left tackle in run or pass, or with the tight end. But this as a football player is fun, it really is -- the different styles of matchups you get and some of the one-on-one rushes it creates are really fun. Ultimately, it's kind of the same stuff, but later in my career it's easier on my body because I'm not technically banging every single day." The change of position could be a blessing in disguise for Allen, who recorded a career-low 5.5 sacks last season. "My body feels fresher because I'm not banging every single day and putting my hands on a 300-plus pounder and banging heads and that kind of stuff. "I'm having fun with it. I know it's just OTAs, but being out there and seeing the one-on-one matchups that I've been able to create and the rush angles I've been able to create, so it's kind of broadening my perspective on football. For me, it's been a blast and I'm just excited to keep going."

by Shawn Krest | CBSSports.com

OLB spot can give Bears' Jared Allen a career rebirth

Bears defensive end Jared Allen is learning a new position at age 33. With the Bears switching to a 3-4 defense, Allen will spend much of his time at outside linebacker. "He did well in the minicamp we had here, and I think he was excited about it," defensive coordinator Vic Fangio said, per ESPN. "Like I told him, I think he can have a rebirth to his career here playing a little bit of a new position. But in the NFL today, you play more nickel than you actually play base. For some teams they play nickel 65 to 75 percent of the time. He'll be playing his normal position then. So it's not as drastic of a change as you might think."

by Brandon Wise | Staff Writer

Bears defensive end Jared Allen played through herniated disc in 2014

Bears defensive end Jared Allen still thinks he can get the job done next season. Allen claims he was slowed last season while dealing with a nagging back issue, which was diagnosed as a herniated disc, reports the Chicago Tribune. "I just don't know how to miss games," Allen says. "It killed me that I had to miss one." Allen totaled 55 tackles with 5 1/2 sacks in 15 games last season.

by Shawn Krest | CBSSports.com

Jared Allen tells Bears 'I'm still good, really'

Bears defensive end Jared Allen met with coach John Fox and GM Ryan Pace at last week's NFL Owners' Meetings to tell them he's not on the decline. "I was less anxious and so much more eager to talk to them," Allen said, per NFL.com. "Just to say, 'Hey guys. I know the film from last year only shows 5.5 sacks. But don't believe that's all I have left. I'm good still. Really." Allen also said he was willing to play a stand-up pass rushing spot instead of the hand-in-the-dirt stance he's used most of his career. "It requires you to refocus and rekindle your energy," he said. "You can't get stuck in your same old patterns."

by Michael Hurcomb | Fantasy Writer

Bears' Allen excited about the arrival of John Fox, Vic Fangio

Even though the Bears are moving from a 4-3 to a 3-4 defensive scheme, defensive end Jared Allen is excited about the new outlook coach John Fox and defensive coordinator Vic Fangio are bringing to the Windy City. "You look at what coach Fox has done over the history of his career," Allen said, per ESPN. "I think we'll be very disciplined. We'll be very cohesive. With Fangio coming in, you've got a big 3-4 background. Fox ran a 4-3 his whole life. So I think we're very versatile in how we can use our players. I'm excited to see what the plan going forward is." Allen has been reluctant in the past to move from a defensive end in a 4-3 front to outside linebacker in a 3-4. In 2012, when he was with the Vikings, he was quoted as saying, "I want to end my career as a defensive end. And I'm not playing a 2-gap, let me just throw that out the window now." It seems as though the 33-year-old Allen no longer feels that way. "One thing we do is we work. I'll be honest, I don't think we had a bad practice all year," Allen said. "Now it didn't always equate to wins and victories. We came up short. I think he's going to inherit guys that are eager, that want to win. That's one thing that was very prevalent in our locker room: guys wanting to win. I think coach Fox is going to give us that direction and give us that attitude, that sense of focus, purpose and discipline to get to where we want need to get."

by R.J. White | CBSSports.com

Packers' Aaron Rodgers named NFL MVP at NFL Honors

Packers quarterback Aaron Rodgers was named the 2015 NFL MVP at the NFL Honors awards show, held Saturday at the Phoenix Symphony Hall in Phoenix, Ariz. Rodgers played all 16 regular-season games in 2014 for just the second time in the last five seasons, completing 65.6 percent of his passes while racking up 4,381 passing yards, 38 passing touchdowns and five interceptions. He also added two more touchdowns on the ground while gaining 269 rushing yards on 43 carries. Several other awards were handed out at the ceremony Saturday, as follows. AP Offensive Player of the Year: DeMarco Murray, Cowboys AP Defensive Player of the Year: J.J. Watt, Texans AP Offensive Rookie of the Year: Odell Beckham, Giants AP Defensive Rookie of the Year: Aaron Donald, Rams AP Comeback Player of the Year: Rob Gronkowski, Patriots AP Coach of the Year: Bruce Arians, Cardinals AP Assistant Coach of the Year: Todd Bowles, Cardinals Walter Payton Man of Year: Thomas Davis, Panthers Art Rooney Sportsmanship Award: Larry Fitzgerald, Cardinals Salute to Service Award: Jared Allen, Bears NFL.com Fantasy Player of the Year: Le'Veon Bell, Steelers FedEx Air Player of the Year: Aaron Rodgers, Packers FedEx Ground Player of the Year: Le'Veon Bell, Steelers Deacon Jones Award: Justin Houston, Chiefs Greatness on the Road Award: Tony Romo, Cowboys Bridgestone Performance Play of the Year: Odell Beckham one-handed catch Don Shula High School Coach of the Year: Bruce Larson, Somerset (Wisconsin) High School In addition, eight finalists were voted into the Hall of Fame: running back Jerome Bettis, wide receiver Tim Brown, defensive end/linebacker Charles Haley, linebacker Junior Seau, guard Will Shields, center Mick Tingelhoff and executives Bill Polian and Ron Wolf.

by Brandon Wise | Staff Writer

Bears' Chris Conte to miss regular season finale against Vikings

Bears safety Chris Conte will miss Sunday's game against the Vikings with a back injury. Conte was unable to practice all week. He played 12 games this season, recording 43 tackles and three interceptions. Also out are quarterback Jimmy Clausen (concussion) and kicker Robbie Gould (quad). Defensive end Jared Allen (ribs), defensive tackle Jeremiah Ratliff, and cornerback Al Lewis-Jean (hamstring) are all listed a questionable for Sunday. David Bass (knee), Ego Ferguson (ankle), Kyle Long (hip) and Marquess Wilson (knee) are all listed as probable. The Bears are 6-point underdogs for Sunday's game.

by Marty Gitlin | CBSSports.com

Bears DE Jared Allen gets green light to play in Week 5

Bears defensive end Jared Allen has recovered from an illness and been given the thumbs-up for the Week 5 battle against the host Panthers. He had been designated as probable.