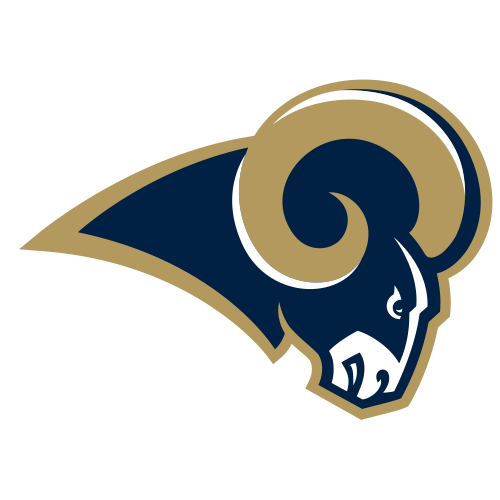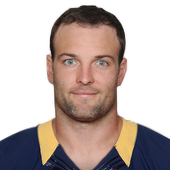 Own

18%

Start

1%

WR Rank

NR
by RotoWire Staff | Special to CBSSports.com

Rams' Wes Welker: Catches two passes Sunday

Welker caught a pair of passes Sunday for 13 yards as the Rams fell to the Ravens 16-13. Welker hasn't made much of an impact since joining the Rams, posting five catches for 45 yards. That has a lot to do with his quarterback situation, however, as Nick Foles and Case Keenum both had sub-par games in Welker's two weeks in the lineup. In this bad of a passing offense, receivers have minimal to no fantasy value.

by RotoWire Staff | Special to CBSSports.com

Rams' Wes Welker: Minimal impact in season debut

Welker caught three of his six targets for 32 yards in his season debut Sunday against the Rams. The veteran was the second most frequently-tarageted Rams player in his first game, but his production was limited by his usage primarily on short passes. Welker could see his share of targets from week to week, and the Rams' impotent passing attack will limit his upside. A matchup against the porous Baltimore secondary is on tap in Week 11, but Welker is still far from a reliable fantasy asset at the moment.

by RotoWire Staff | Special to CBSSports.com

Rams' Wes Welker: Likely to play Sunday

Welker is expected to be active Sunday against the Ravens, according to Ian Rapoport of NFL Network. Welker just signed with the Rams this week, so while he has a strong track record in the NFL, he has barely had time to learn the playbook or even build a little chemistry with quarterback Nick Foles, so expectations should be tempered.

by RotoWire Staff | Special to CBSSports.com

Rams' Wes Welker: Could play in Sunday's game

Rams head coach Jeff Fisher hinted that Welker will be ready for Sunday's game against the Bears, ESPN's Nick Wagoner reports. Fisher said the team is still evaluating Welker's readiness, but it sounds as if the recent acquisition is more likely to play than not. Expectations should still be held in check, as Welker will likely have a part-time role in the NFL's least prolific passing attack. At best, he'll be a regular presence in the slot in three-wide formations.

by RotoWire Staff | Special to CBSSports.com

Rams' Wes Welker: Signs with Rams

The Rams have signed Welker. With wideout Stedman Bailey having been suspended for four games, Welker will provide the Rams' offense with valuable experience and depth. While it would be unwise to project Welker to immediately replicate the sort of production that he enjoyed in his prime, if he is able to stay healthy and secure a steady role in the St. Louis offense, he is a candidate to carve out a degree of PPR utility in the coming weeks.

by RotoWire Staff | Special to CBSSports.com

Wes Welker: Works out for Rams

Welker worked out for the Rams on Monday, NFL.com's Ian Rapoport reports. Welker's visit with the Rams comes as St. Louis' passing game currently ranks dead-last in the NFL in yards this season. As a result, it's clear the Rams need a boost in that department, thus incentivizing Monday's workout. Although Welker was cleared by a renowned doctor this offseason, grave concerns still surround his extensive concussion history. Additionally, at 34 years old, it's unclear how much he has left in the tank, explaining why he's available as a free agent. At this moment, it's unclear whether Monday's workout will result in anything further between Welker and the Rams.

by Marty Gitlin | CBSSports.com

Free agent WR Wes Welker: 'I want to keep playing'

For a wideout with five 1,000-yard seasons under his belt, free agent Wes Welker might not understand why he remains a man without a team. After all, he hasn't faded into oblivion statistically. He started eight games last year for Denver and caught 49 passes. He snagged a career-high 10 touchdowns in 2013. "I want to keep playing," Welker told the Toucher and Rich radio show. He added that he would be open to rejoining the Patriots, for whom he had his finest seasons. It remains to be seen how much he could produce at age 34 on a team without a premier quarterback. Welker has spent his nearly his entire career catching passes from Tom Brady and Peyton Manning.

by Shawn Krest | CBSSports.com

Broncos' Wes Welker says concussion expert cleared him to play

Wide receiver Wes Welker, formerly of the Broncos, hasn't had much interest on the free agent market. He's had one visit--to the Dolphins--since he became a free agent in March. Concern over his repeated concussions may be one factor. Welker told Denver's 9News that he met with one of the country's leading experts on concussions and got a clean bill of health. Welker visited Seattle's Dr. Stanley Herring in February and was cleared to resume his NFL career. "I knew there were concerns out there but on top of that I wanted to know for my own peace of mind," Welker said . "If there was something wrong, I wanted to know. The doctor said some people are able to take those hits. They get up and are able to come back from them. And there's some people who get them and they're never the same. For me, everything came out all good. My cognitive tests were good. All kinds of tests came out good. I had a trip to Miami and they're doctors said everything looked good."

by Jason Butt | CBSSports.com

Wes Welker visit to Dolphins concludes without a deal

Free-agent receiver Wes Welker concluded his visit with the Dolphins on Wednesday, the organization announced. According to the Miami Herald, Welker left the complex without signing a deal. Welker became a marquee NFL receiver during his six years with the Patriots from 2007-2012. He spent the last two years with the Broncos.

by Sean d'Oliveira | CBSSports.com

Report: WR Wes Welker visiting the Dolphins on Wednesday

Free-agent wide receiver Wes Welker is meeting with the Dolphins on Wednesday, reports the Sun Sentinel. Welker is an 11-year veteran and played the last two seasons for the Broncos. In 2014, he had his least productive season since 2005. Last season, Welker caught 49 passes for 464 yards and two touchdowns in 14 games. Welker previously spent three seasons with the Dolphins.