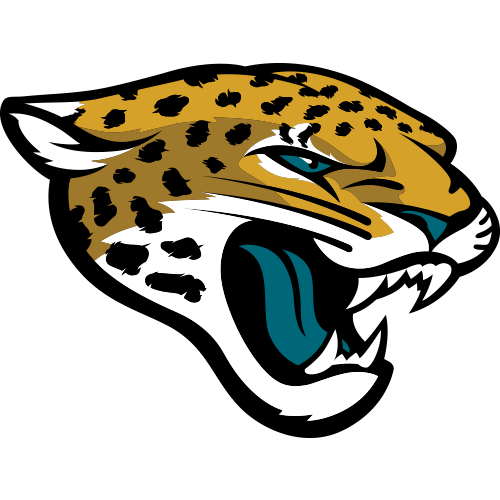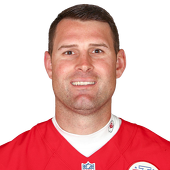 Own

0%

Start

0%

QB Rank

NR
by Larry Hartstein | Senior Analyst

Report: Jags QB Blake Bortles expected to start Thursday

Despite being listed as questionable, Jaguars rookie quarterback Blake Bortles is expected to start Thursday's game against the Titans, reports the Florida Times-Union. Bortles will try to play through a mid-foot sprain that had him in a walking boot earlier this week. He's thrown just two touchdown passes in his last five games. Chad Henne would start if Bortles can't play.

by Michael Hurcomb | Fantasy Writer

Jaguars QB Blake Bortles (foot) could miss Thursday's game

Jaguars coach Gus Bradley revealed Monday quarterback Blake Bortles will be considered questionable for Thursday's game against the Titans due to a right midfoot sprain. Bortles played all of Sunday's 20-12 loss at Baltimore. If Bortles is unable to play Thursday, Chad Henne would start in his absence. Henne started the first three games for Jacksonville this season.

by Chris Cwik | CBSSports.com

Chad Henne removed after struggling Week 3

Jaguars quarterback Chad Henne was pulled in favor of Blake Bortles Week 3. Henne completed 4 of 7 passes for 33 yards. He averaged just 4.7 yards per attempt. He did not throw any touchdowns or interceptions. With the team down 30-0 at the half, Henne was benched in favor of Bortles. Henne will take on a backup role Week 4 against the Chargers.

by Michael Hurcomb | Fantasy Writer

Jaguars haven't changed stance -- Chad Henne still starting QB

The Jaguars confirmed again Wednesday veteran Chad Henne will remain the team's starting quarterback heading into Week 3 against the Colts. It comes two days after coach Gus Bradley said during his Monday press conference Henne will remain the starter. The calls for rookie quarterback and first-round pick Blake Bortles have been loud following a 0-2 start for Jacksonville.

by Chris Towers | CBSSports.com

Jaguars not looking to change QB

Jaguars quarterback Chad Henne will remain the team's starter for Week 3 against the Colts, head coach Gus Bradley announced during his press conference Monday. Henne had a rough go of it in a 41-10 loss to Washington Sunday, but received little help from his offensive line as he was sacked 10 times in the game. At least for the time being, it looks like Blake Bortles is not expected to get a chance for the 0-2 Jaguars.

by Chris Towers | CBSSports.com

Chad Henne sacked 10 times in losing effort

Jaguars quarterback Chad Henne took a beating in Sunday's 41-10 loss in Washington in Week 2. Henne was sacked 10 times in the game, as the offensive line consistently collapsed around him. He ended up completed 14 of 28 passes for 193 yards in the game, including one touchdown, a 63-yard strike to Marcedes Lewis. He was also intercepted once, and added 17 yards on three carries in the loss. Henne has passed for 459 yards while completing 53.5 percent of his passes, with three touchdowns and one interception. The Jaguars next game is set for Sunday against the Colts in Week 3.

by Dave Richard | Senior Fantasy Writer

Chad Henne starts hot before stinking

It might not be long until Blake Bortles takes over at quarterback in Jacksonville. Chad Henne had an amazing first half at Philadelphia, firing two touchdowns to rookie Allen Hurns off of turnovers, before becoming undone in the second half in the Jaguars' Week 1 loss to the Eagles. After completing 12 of 17 passes for 167 yards along with those touchdowns, Henne connected on 12 of 26 passes for 99 yards and a fumble in the second half, leading the Jaguars to no second-half points. He added 8 yards on a rush. The Jaguars play at the Redskins in Week 2 before hosting the Colts in Week 3. Henne might not be long for the job if he can't rebound quickly.

by Marty Gitlin | CBSSports.com

Chad Henne weak Fantasy play in Philadelphia

If Jaguars quarterback Chad Henne broke the huddle with an explosive supporting cast Sunday in Philadelphia, perhaps he would be a viable Fantasy option. But he's not talented enough to raise the level of a weak receiving corps. And if Chad Henne is your starting Fantasy quarterback, it's time to initiate trade talks. The Eagles finished last in the NFL a season ago by yielding 298.8 passing yards per game. But the addition of veteran safety Malcolm Jenkins and cornerback Nolan Carroll should improve the secondary. Henne does not boast the weapons to warrant Fantasy consideration. Featured receiver Cecil Shorts took a step back late last year and rookie Marqise Lee, who was plagued by injury and poor performances in the preseason, is the other starter. Henne, who finished last season with just 3,241 yards and just 13 touchdowns, could be looking over his shoulder at Blake Bortles, who performed well enough in the exhibition games to warrant consideration for the starting job. His team did not upgrade the talent around him enough in the offseason to make Henne any more than a Fantasy afterthought in 2014. It's no wonder he's unranked in the list of the top 24 quarterbacks in Week 1 by CBSSports.com senior Fantasy writers Jamey Eisenberg and Dave Richard.

by Igor Mello | CBSSports.com

Chad Henne named Week 1 starter

Jaguars head coach Gus Bradley is sticking to his plan, at least for now. He has named Chad Henne the starting quarterback for Week 1 at Philadelphia, according to the Florida Times-Union. The announcement came following Friday's preseason game against Detroit. Henne led his team to only one scoring drive (field goal), and took a backseat to rookie Blake Bortles late in the first half. The rookie worked with the first unit and orchestrated a scoring drive (field goal) before half time. Bortles made an impressive throw to Allen Hurns for a 28-yard gain. He followed it up with a 30-yard completion to veteran tight end Marcedes Lewis. After halftime, he hooked up with Hurns for a 13-yard touchdown, his first touchdown of the preseason. Bortles compiled 158 yards through the air while completing 10 of 16 passes. He added a touchdown and no interceptions, registering a 116.1 quarterback rating. He has 435 passing yards through his first three preseason games.Henne completed 9 of 14 pass attempts for 70 yards. He was sacked twice and finished with a 76.5 passer rating. Through three preseason games, Henne has passed for 230 yards.

by Larry Hartstein | Senior Analyst

Chad Henne to get slightly more work than Blake Bortles

Jaguars coach Gus Bradley anticipates quarterback Chad Henne playing "a quarter and a half" Friday at Detroit and rookie Blake Bortles taking over for another quarter, reports the Florida Times-Union. Despite Bortles' impressive preseason, the Jaguars plan to start Henne during the regular season.