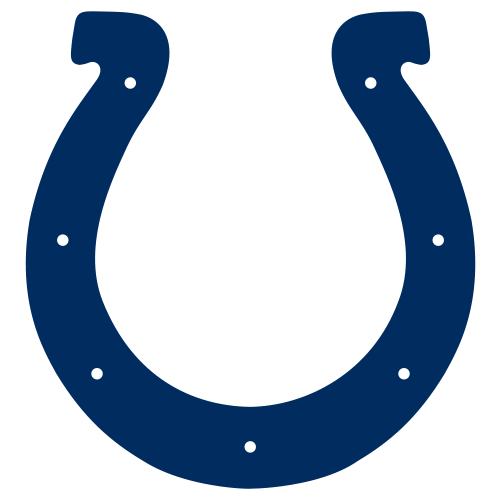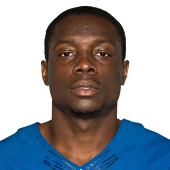 Own

0%

Start

0%

CB Rank

NR
by RotoWire Staff | Special to CBSSports.com

Colts' Darius Butler: Starts at cornerback

Butler started at cornerback and had five total tackles in Sunday's loss to Houston. Butler moved from nickelback to starting opposite Vontae Davis with Greg Toler out. Butler played 73 of 76 snaps on defense and could continue to see an expanded role if Toler remains out.

by RotoWire Staff | Special to CBSSports.com

Colts CB Darius Butler expected to play Sunday vs. Jaguars

Colts cornerback Darius Butler (hip) is listed as probable for Sunday's game against the Jaguars. Both Butler and Vontae Davis are listed as probable after practicing fully Friday, so they should both play this week, which is more than can be said for fellow CB Greg Toler, who has been ruled out by the team.

by RotoWire Staff | Special to CBSSports.com

Colts rule out CB Darius Butler for Week 3 vs. Titans

Colts cornerback Darius Butler (hip) has been ruled out for Sunday's game against the Titans. Fellow cornerback Greg Toler is also ruled out for the game, but on the plus side, it looks like Vontae Davis will be a go on Sunday and he's thus slated to start opposite Jalil Brown.

by Jason Butt | CBSSports.com

Colts re-sign cornerback Darius Butler

The Colts announced they have reached a contract extension with cornerback Darius Butler. Butler recorded 46 tackles and nine pass deflections in 2014. Butler has been the Colts' nickel back since joining the team in 2012. Butler was a former second-round pick by the Patriots in the 2009 NFL draft.

by Larry Hartstein | Senior Analyst

Colts starting CB Greg Toler (knee) unable to practice

Only one Colts starter was unable to practice Wednesday as the team began on-field preparation for Sunday's divisional playoff game at Denver. Cornerback Greg Toler sat out with a knee injury, with coach Chuck Pagano calling him day to day, reports ESPN.com. Toler made 57 tackles, adding two interceptions, a forced fumble and a sack, in 15 games. If Toler can't play, Josh Gordy and Darius Butler would see increased snaps. Indy is a 7-point underdog.

by Larry Hartstein | Senior Analyst

Colts' probables primed to face Houston

All the Colts who were probable on the injury report are active for the game against Houston. The list includes safeties Mike Adams (back), Sergio Brown (illness) and LaRon Landry (illness), cornerbacks Vontae Davis (concussion) and Darius Butler (illness), linebacker D'Qwell Jackson (ribs), offensive tackle Xavier Nixon (foot), and linebackers Erik Walden (knee) and Andy Studebaker (hamstring).

by Marty Gitlin | CBSSports.com

Colts plagued with injuries heading into Sunday game

The Colts have 11 injured players on their Friday report as they prepare to play Washington on Sunday. Four have been ruled out. The questionables are safety Colt Anderson (knee) and cornerback Darius Butler (knee). The probables are tackle Gosder Cherilus (shoulder), cornerbacks Greg Toler (concussion), Vontae Davis (foot) and Josh Gordy (back) and defensive end Cory Redding (knee).

by Igor Mello | CBSSports.com

Colts list seven players on final injury report

The Colts listed seven players on the final injury report for Week 8 against the Steelers. Reggie Wayne (elbow) was the only player on the list ruled out for Sunday's game. Trent Richardson (hamstring) and Jack Doyle (knee) were deemed questionable. Meanwhile, Darius Butler (ankle), Arthur Jones (ankle), Gosder Cherilus (rest) and Erik Walden (rest) were all labeled probable for Sunday.

by Marty Gitlin | CBSSports.com

Colts place just two injured players on Sunday inactive list

Linebacker Darius Butler and defensive tackle Arthur Jones are the lone injured scratches for the Colts on Sunday. Both are dealing with ankle injuries. The healthy scratches are linebacker Victor Butler, offensive linemen Jamon Meredith, Khaled Holmes and Lance Louis and defensive tackle Kelcy Quarles.

by Marty Gitlin | CBSSports.com

Colts FS Darius Butler gets thumbs-down for Sunday action

An ankle injury that prevented Colts free safety Darius Butler from playing in Week 6 has him ruled out for Sunday against Cincinnati as well. Butler played in the first five games with just one start, but he contributed to 16 tackles.