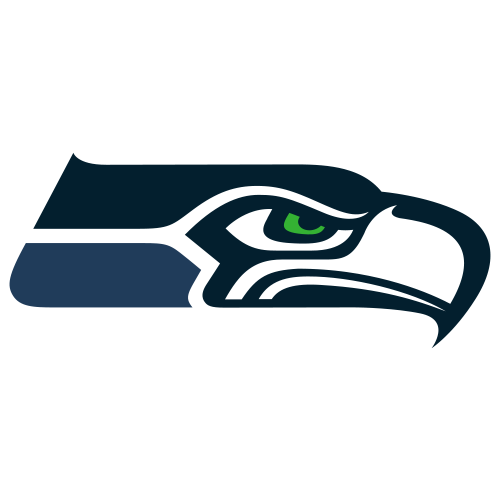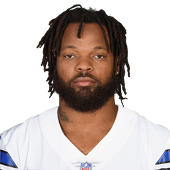 Own

43%

Start

31%

DE Rank

NR
INJURY ALERT:
Probable | Not injury related | Probable for Week 12 vs. Pittsburgh
by Marty Gitlin | CBSSports.com

Seahawks DE Michael Bennett threatens to hold out

Seahawks defensive lineman Michael Bennett has told a Honolulu television station that he might hold out of training camp due to his dissatisfaction with his contract situation. Bennett attended the mandatory minicamp last week, which indicated he would be fine for training camp. But he told KHON2 that he might consider holding out in an attempt to get a new contract and remain in Hawaii.

by Ruben Palacios | Staff Writer

Seahawks DE Michael Bennett not at OTA's due to contract dispute

Seahawks defensive end Michael Bennett has been noticeably absent from organized team activites this week, and now it's clear his absence is because he wants a new contract, per The Seattle Times. Bennett is staying away from team activities because he hopes he can get a new deal from the Seahawks. "Trying to get the contract right,'' Bennett said. "I'll be there shortly. I don't know when I'll be there. Depends on the team and stuff. See how it works out." Bennett, who is in the second year of a four-year, $28.5 million deal, wants a contract that will pay him what the top seven players at his position earn. His current deal averages out to be 14th in salary among defensive ends in a 4-3 defense. "Somewhere near the top seven at my position, top eight at my position,'' Bennett said. "Not a lot of guys play inside and out (meaning both tackle and end). Not a lot of guys do what I do. So I feel like I should be somewhere near there. "I just want to be in the realm of the guys that play like me,'' he said. "There are only so many guys that do what I do, and I would love to be like somewhere in there where they are at.'' Bennett recorded 38 tackles and seven sacks in 16 games last season.

by Shawn Krest | CBSSports.com

Seahawks' Michael Bennett: Pete Carroll is like Willy Wonka

Seahawks defensive end Michael Bennett had an interesting perspective on playing for head coach Pete Carroll. "It's like playing for Willy Wonka," he said in an appearance on Seattle's 750 AM. "He's crazy. He wants to be young. He just is one of those guys who's always up beat, wants to have a good time, and let's you be yourself." Bennett also addressed his contract dispute. He has complained about his four-year, $28.5 million contract several times this offseason. "People get mad when players ask for raises … but they don't understand a team's longevity," he said. "The Seahawks are going to be around for as long as there is an NFL. But a player only has so much time."

by Marty Gitlin | CBSSports.com

Disgruntled Seahawks DE Michael Bennett unlikely to be dealt

Defensive end Michael Bennett wants out of Seattle after signing a four-year, $32 million contract last offseason to stay with the Seahawks. But the possibility of a trade appears unlikely, CBSSports.com NFL Insider Jason La Canfora has reported. "He's kinda sorta tried to say that he didn't really want to be dealt after all, but that's not flying anywhere," La Canfora wrote. "He and his agent have made it clear he'd rather not be back in Seattle and while the Seahawks aren't ones to back down, perhaps something emerges that makes sense for all parties prior to the start of the regular season. "Kind of odd not to be so happy in a franchise that competes for the Lombardi Trophy, and until or unless the Seahaws put out explicit word that Bennett has permission to speak to other teams, I don't see any clubs nibbling in this era of hyper-sensitivity over tampering regulations. But there's a lot of time between now and September for something to perhaps change." Bennett contributed to 38 tackles a year ago and added seven sacks.

by Shawn Krest | CBSSports.com

Michael Bennett misses Seahawks' workouts

Seahawks defensive lineman Michael Bennett missed the opening of the team's strength and conditions workout on Monday. The two-week program is voluntary for veterans, so Bennett won't be punished for missing it. The Seattle Times reported that Bennett was not satisfied with his contract. Bennett is in the second year of a four-year, $28.5 million contract. A source told the Times that Bennett won't report, because he wants the team to renegotiate.

by Dave Peters | CBSSports.com

GM John Schneider: DE Michael Bennett has not asked for trade

Despite recent speculation that defensive end Michael Bennett has asked the Seahawks to trade him, general manager John Schneider said that isn't the case, per ESPN. "It's my understanding that Michael is very happy in Seattle," Schneider said Monday at the NFL owners meetings. "He loves playing there. He's never asked to be traded." Bennett, 29, started all 16 games last season for the Super Bowl runner-up Seahawks. In six seasons, the defensive end has racked up 167 total tackles, 30.5 sacks, three passes defensed and six forced fumbles.

by R.J. White | CBSSports.com

Report: Seahawks DE Michael Bennett seeking trade to Falcons

Seahawks defensive end Michael Bennett is seeking a trade to the Falcons, the Fort Worth Star-Telegram reports. Bennett is looking to join former Seahawks defensive coordinator and current Falcons coach Dan Quinn in Atlanta. The defensive end racked up 15 1/2 sacks with the Seahawks over the last two seasons after managing 15 sacks in four years with the Buccaneers. Bennett has three years remaining on the four-year deal he signed before last season but is also seeking a new contract as part of his potential move to Atlanta.

by Sean d'Oliveira | CBSSports.com

Seahawks' Michael Bennett gets 2015 salary guaranteed

Seahawks defensive end Michael Bennett will receive his entire $6 million salary for the 2015 season after it became guaranteed Saturday, according to CBSSports.com's Joel Corry. Bennett played in 16 games during the 2014 season and registered seven sacks.

by Jason Butt | CBSSports.com

Seahawks' Irvin fined $10K, Bennett fined $8K in Super Bowl scuffle

The NFL has fined two Seahawks for striking Patriots players at the end of Super Bowl XLIX, which resulted in a 28-24 New England win. Outside linebacker Bruce Irvin was fined $10,000 and defensive end Michael Bennett was fined $8,268, according to the Everett Herald. Both players were involved in a scuffle as the Patriots attempted to run out the clock following Malcolm Butler's game-clinching interception. Patriots tight ends Rob Gronkowski and Michael Hoomanawanui were also involved and fined $8,268 apiece.

by R.J. White | CBSSports.com

Seahawks release Thursday bye-week practice report

The Seahawks released the practice report for Thursday's session, with safety Earl Thomas (shoulder), running back Marshawn Lynch (not injury related) and guard J.R. Sweezy (ankle) listed as did not participate for a second straight day. The team listed four players as practicing in full, including defensive end Michael Bennett (not injury related), cornerback Richard Sherman (elbow), tackle Justin Britt (knee) and long snapper Clint Gresham (neck). Seattle is a 1-point underdog against New England in Super Bowl XLIX.