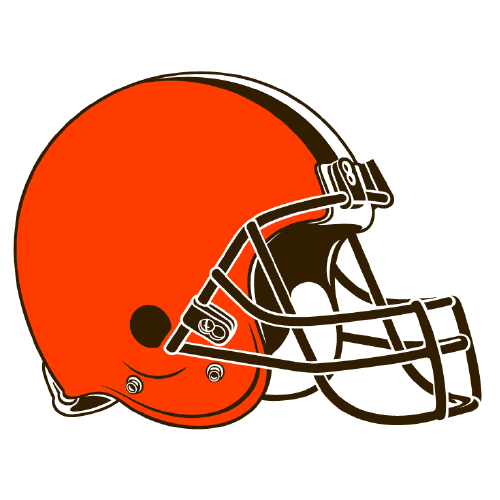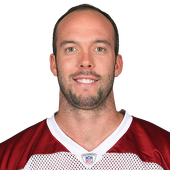 Own

0%

Start

0%

TE Rank

NR
by RotoWire Staff | Special to CBSSports.com

Browns' Jim Dray: Limited production as a backup

Dray, who was not targeted in the Week 17 loss to Pittsburgh, finished the season with a total of six catches for 61 yards. Dray saw 17 or more offensive snaps in every game this season for Cleveland, but was used primarily as a blocking tight end and on special teams. He provides substantial real-life value for an organization, but won't be a factor in fantasy any time soon.

by RotoWire Staff | Special to CBSSports.com

Browns' Jim Dray: Has two receptions in loss to Rams

Dray had two receptions on two targets for 10 receiving yards in Sunday's loss to the Rams. Dray has been a reserve at tight end thus far, tallying just four receptions on six targets through seven games. With 30 total receiving yards on the season, it is safe to say that Dray doesn't hold much fantasy value at his point.

by RotoWire Staff | Special to CBSSports.com

Browns TE Jim Dray blanked against Chargers

Browns backup tight end Jim Dray was not targeted Sunday in San Diego. Dray was not utilized in the passing game despite Cleveland needing to lean heavily on the aerial attack while behind in the second half. He was largely an afterthought while Gary Barnidge (10 targets) dominated the attention given to the position. He remains very unlikely to provide any Fantasy production.

by Marty Gitlin | CBSSports.com

Gordon leads small group of Browns contributors Sunday

Rather than play a standout role, Browns wideout Josh Gordon merely led a small group of minor contributors to a Sunday loss against the host Panthers. Gordon finished with four catches for 45 yards. Also chipping in were tight end Jim Dray and wideout Taylor Gabriel, both of whom caught just one short pass.

by Marty Gitlin | CBSSports.com

Browns receivers achieve little in Week 14 defeat

Another poor game by Browns quarterback Brian Hoyer resulted in little production from his receivers on Sunday. That group was led by tight end Jordan Cameron, who caught four passes for 41 yards, but had a mere one reception in the second half. Andrew Hawkins added four catches for 38 yards while Travis Benjamin (1-27), Taylor Gabriel (2-16) and tight end Jim Dray (1-3) also chipped in.

by Marty Gitlin | CBSSports.com

Contingent of Browns pitch in offensively in Week 11

The Browns were a mess Sunday against Houston, but several players did make small contributuons to their offensive effort. Among them was tight end Jim Dray, who filled in admirably for usual starter Jordan Cameron with two catches for 46 yards. Not so proficient was wideout Miles Austin, who dropped two critical passes, one of which he bobbled into an interception down the stretch. Miles finished with three catches for 31 yards. Running back Terrance West added 12 yards on five carries while wideout Travis Benjamin and tight end Gary Barnidge pitched in with one catch each.

by Chris Cwik | CBSSports.com

Browns backup pass catchers do little Thursday night

The Browns backup pass catchers didn't do all that much Thursday night against the Bengals. With Andrew Hawkins ruled out, the team was a bit thin at receiver. Cleveland adapted by running the ball 52 times. Despite the lackluster passing performance, a few players managed to make the most of their targets. Tight end Gary Barnidge gained 46 yards on just two receptions. Travis Benjamin also managed 46, but did so on three receptions. The two tied for second in receiving yards on the night. Taylor Gabriel also made three catches, gaining 31 yards. Tight end Jim Dray received a target, but could not come up with a reception. The group will take on the Texans Week 11.

by Marty Gitlin | CBSSports.com

Several Browns receivers make plays in Week 9 win

A handful of Browns receivers pitched in to a victory Sunday over Tampa Bay. The most prolific was Miles Austin, who caught three passes for 54 yards, including a huge first down snag for 13 yards over the middle that helped Cleveland ward off an upset. Also chipping in were Travis Benjamin with two receptions for 52 yards, Andrew Hawkins (3-34), tight end Jim Dray (1-26) and tight end Gary Barnidge (2-16).

by Marty Gitlin | CBSSports.com

Many Browns pitch in to win Sunday with minor contributions

Browns quarterback Brian Hoyer found eight different receivers Sunday against Oakland and six of them caught two or fewer passes. That group included wideouts Taylor Gabriel, who raced 48 yards with a screen pass midway through the first quarter and finished with two catches for 60 yards, and Miles Austin (2-34), tight end Jim Dray (2-27) and running backs Terrance West (1-10) and Isaiah Crowell (1-8). West also rushed for 11 yards on seven carries while Crowell added a carry for one yard.

by Marty Gitlin | CBSSports.com

Bevy of Browns receivers contribute to Week 6 triumph

Several Browns receivers chipped in with catches to aid in their lopsided victory over Pittsburgh on Sunday. Among them was Week 5 hero Travis Benjamin, who followed that two-touchdown effort by catching one pass for 31 yards and adding a three-yard run. Tight end Jim Dray did the same through the air while wideout Miles Austin added two receptions for 29 yards. Wide receiver Taylor Gabriel pitched in with a catch for 24 yards.