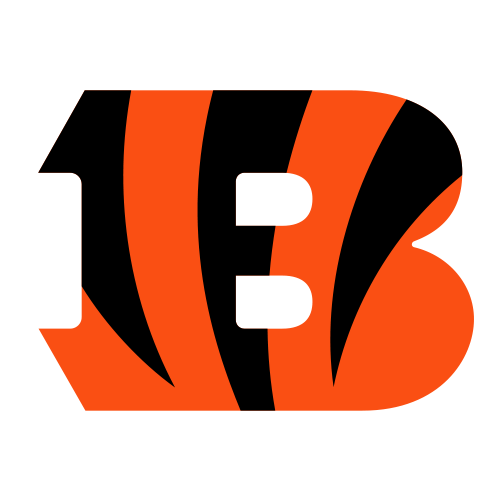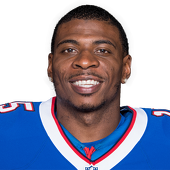 Own

0%

Start

0%

WR Rank

NR
by RotoWire Staff | Special to CBSSports.com

Bengals' Brandon Tate: Active Sunday

Tate (illness) is active Sunday against the Bills. Tate missed Wednesday's practice due to illness, but was able to return in full for the rest of the week. With a position group that is at full strength, look for Tate to be primarily used on special teams in the Week 6 contest.

by Igor Mello | CBSSports.com

Report: Bengals re-sign WR Brandon Tate

The Bengals have re-signed wide receiver Brandon Tate on Wednesday, per the Cincinnati Enquirer. Tate, who visited the Chiefs on Monday, registered 17 catches for 193 yards and a touchdown for the Bengals in 2014. He also had a combined 571 yards in kick and punt returns.

by Shawn Krest | CBSSports.com

Report: Brandon Tate visits Chiefs

Free agent wide receiver/kick returner Brandon Tate visited the Chiefs on Monday, according to a report from the NFL Network's Ian Rapoport, citing a source. Tate had 17 catches for 193 yards and a touchdown for the Bengals last year. He also had a combined 571 yards in kick and punt returns.

by R.J. White | CBSSports.com

Bengals receivers do little in Wild Card loss vs. Colts

The Bengals wide receivers and tight ends combined for just seven catches and 75 yards in the team's 26-10 Wild Card loss to the Colts, with wide receiver Mohamed Sanu recording three catches for 31 yards. With top wideout A.J. Green inactive Sunday, Sanu was the only Bengals receiver to make a catch in the game, racking up his three receptions on seven targets. Brandon Tate was targeted five times, Cobi Hamilton saw two targets and Greg Little was targeted once, but none of the three managed to record a catch. Tight end Kevin Brock drew the start in place of Jermaine Gresham and caught just one pass for seven years. Rookie tight end Ryan Hewitt caught three of his five targets for 37 yards. Nobody on the Bengals was able to crack 50 receiving yards, with running back Giovani Bernard leading the way with 46 yards on eight receptions.

by Larry Hartstein | Senior Analyst

Bengals wideouts an afterthought in Week 16

With receiver A.J. Green in and out of Monday's game with an arm injury, Bengals quarterback Andy Dalton did not target his wideouts heavily. Mohamed Sanu caught one of two targets for 16 yards, and Dane Sanzenbacher secured one of two targets for 11 yards. Brandon Tate added a 12-yard reception on his only target. They'll all visit the Steelers in Week 17.

by Larry Hartstein | Senior Analyst

TE Jermaine Gresham among Bengals cleared to play

Bengals tight end Jermaine Gresham, who was probable with a toe injury, is active for Monday's game against the Broncos after sitting out last week. Also suiting up for Cincy are defensive end Carlos Dunlap (calf), defensive end Margus Hunt (ankle), cornerback Dre Kirkpatrick (Achilles), offensive tackle Marshall Newhouse (illness), cornerback Terence Newman (ankle), guard Mike Pollak (knee) and wideout Brandon Tate (illness).

by Sean d'Oliveira | CBSSports.com

Bengals release final Week 16 injury report

The Bengals unveiled their final Week 16 injury report for Monday's game against the Broncos and listed Margus Hunt, Dre Kirkpatrick, Marshall Newhouse, Jermaine Gresham, Terence Newman, Mike Pollak, Carlos Dunlap and Brandon Tate as probable. AJ McCarron (illness) is the only player listed as questionable, while Emmanuel Lamur (hamstring) and James Wright (knee) are listed as doubtful. The Bengals did not rule any players out.

by Larry Hartstein | Senior Analyst

Bengals' role players step up

The Bengals got contributions from several role players in Sunday's win over the Jaguars. Backup running back Cedric Peerman rushed five times for 9 yards and caught two passes for 22 yards. Wideout James Wright had an 11-yard run. Receiver Brandon Tate caught a 10-yard pass, and runnin back Rex Burkhead snared two passes for 10 yards. Tight end Ryan Hewitt added a 7-yard reception. They'll all play the Browns on Thursday.

by R.J. White | CBSSports.com

Mohamed Sanu leads Bengals air attack in Week 8 win

Bengals wide receiver Mohamed Sanu served as Andy Dalton's primary option once again with A.J. Green sidelined Sunday, catching a team-high five passes on nine targets for 125 yards in Cincinnati's 27-24 win over Baltimore in Week 8. Sanu's highlight came on the first drive of the game, as the receiver executed a stab-and-grab on an overthrown ball to haul in a juggling catch before racking up yards after the catch en route to a 48-yard play. He also added 27 rushing yards on two carries, including a 26-yard scamper on a reverse from midfield. Sanu has 35 receptions for 533 yards and three touchdowns. The rest of the Bengals performed well with their limited chances in the passing game. Tight end Jermaine Gresham caught all four of his targets for 34 yards, Greg Little caught three of his five targets for 42 yards and Brandon Tate added two more catches for 30 yards, helping Andy Dalton to deliver an excellent 9.5 yards-per-attempt mark. The Bengals will face the Jaguars at home in Week 9.

by Marty Gitlin | CBSSports.com

Bit players do little bit for Bengals against Colts on Sunday

The Bengals received little from their major skill position players Sunday, let alone their bit parts. Among the minor contributors was recently signed wideout Greg Little, who dropped the first pass thrown his way and caught the next one for 13 yards. Fellow receiver Brandon Tate added a reception for seven yards while running back Cedric Peerman pitched in with a five-yard catch.