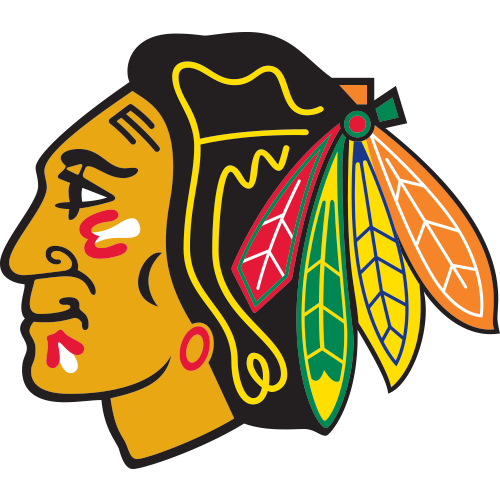 Own

0%

Start

0%

G Rank

NR
Player News
Michael Leighton has been assigned to the AHL.

Michael Leighton signed a one-year contract with the Blackhawks on Tuesday, ESPN Chicago reports.

Michael Leighton, who is considered fourth on the Blackhawks' goalie depth chart, continues to thrive at AHL's Rockford, getting his his 14th win Friday by turning aside 22 of the 25 shots on goal by the Texas Stars in the IceHogs' 4-3 overtime win, the team's official website reports.

Michael Leighton cleared waivers and was sent down to Rockford of the AHL on Sunday, the Chicago Tribune reports.

Michael Leighton was waived by the Blackhawks on Saturday, TSN's Bob McKenzie reports.
Last 7 Games
| DATE | Opp | Result | W | L | GA | SA | SV | SV% | FPTS |
| --- | --- | --- | --- | --- | --- | --- | --- | --- | --- |
Career Stats
| Year | GP | W | L | OTL | Min | GA | SO | GAA | PIM | FPTS |
| --- | --- | --- | --- | --- | --- | --- | --- | --- | --- | --- |
| 2015 | 0 | 0 | 0 | 0 | 0 | 0 | 0 | 0 | 0 | 0 |
| 2014 | 0 | 0 | 0 | 0 | 0 | 0 | 0 | 0 | 0 | 0 |
| 2012 | 1 | 0 | 1 | 0 | 59 | 5 | 0 | 5.08 | 0 | -0.8 |
| 2010 | 1 | 1 | 0 | 0 | 60 | 4 | 0 | 4.00 | 0 | 7.4 |
| 2009 | 34 | 17 | 9 | 2 | 1799 | 85 | 1 | 2.83 | 0 | 168.8 |
| 2008 | 19 | 6 | 7 | 1 | 1029 | 50 | 0 | 2.92 | 4 | 72.4 |
| 2007 | 3 | 1 | 1 | 0 | 158 | 7 | 0 | 2.66 | 0 | 10.2 |
| 2006 | 5 | 2 | 2 | 0 | 214 | 14 | 0 | 3.93 | 0 | 15.6 |
| 2003 | 34 | 6 | 18 | 3 | 1988 | 99 | 2 | 2.99 | 2 | 121.1 |
| 2002 | 8 | 2 | 3 | 1 | 447 | 21 | 1 | 2.82 | 0 | 36 |
| 3 Year Avg | 0 | 0 | 0 | 0 | 20 | 2 | 0 | 6.00 | 0 | -0.6 |
| Career | 105 | 35 | 41 | 7 | 5754 | 285 | 4 | 2.97 | 6 | |
Depth Chart
| | G |
| --- | --- |
| | |