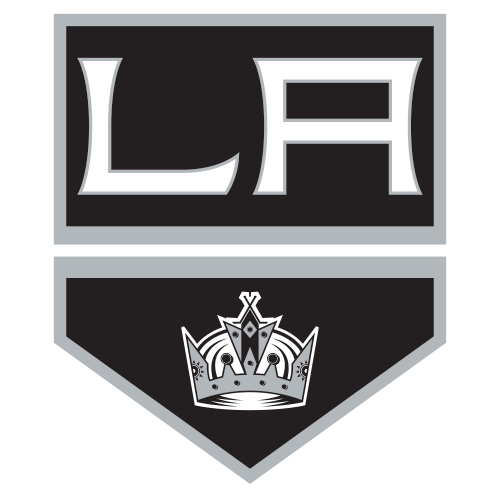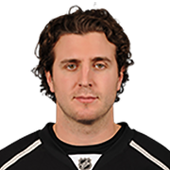 Own

1%

Start

0%

C Rank

NR
Latest News
Richards is back on the ice, skating with his former junior squad in Kitchener, and looking to get back to the NHL, reports Josh Brown of the Waterloo Region Record. He is an unrestricted free agent after coming to a settlement with the Kings after they terminated him following his arrest for possession of a controlled substance. He indicated that several teams have asked about him, but wouldn't reveal which ones. "I don't think it's about having anything to prove but more that burning desire to continue to have success," he said. Richards also avoided conversation about his brush with the law this past summer and instead focused on the future. "You can't do anything about it now but push forward and look toward the future and try to learn from your mistakes," he added. The two-time Stanley Cup winner has lost a big chunk of his game, but could still provide spot-start value should he claw his way back to a middle-six role with an NHL team.

Mike Richards reached a settlement with the Kings on the forward's terminated contract Friday, Josh Cooper of Yahoo! Sports reports. The Kings terminated Richards' contract on June 29, citing a "material breach" of terms. By terminating the contract, the Kings were initially on the hook for a cap hit of $1.32 million per year for the next five years. After reaching a settlement with Richards on Friday, LA will now reportedly be on the hook for a much lighter cap hit every year until 2031. Richards is now officially an unrestricted free agent, but it remains to be seen if any NHL club will roll the dice on the troubled forward.

Mike Richards was formally charged with possession of a controlled substance while entering Canada stemming from a June 17 border stop by the Royal Canadian Mounted Police in Manitoba, Greg Wyshynski of Yahoo! Sports reports.

Mike Richards had his contract terminated by the Kings on Monday after he was allegedly stopped by police June 17 and questioned about illegal presciption drugs near a Canadian border crossing, according to a report from TMZ Sports.

The Kings have terminated Mike Richards' deal for a "material breach of the requirements of his Standard Player's Contract."
Last 7 Games
| DATE | Opp | Result | G | A | PTS | +/- | SOG | TOI | FPTS |
| --- | --- | --- | --- | --- | --- | --- | --- | --- | --- |
Career Stats
| Year | GP | G | A | PTS | +/- | PPG | SHOG | GWG | FOW | FOL | FPTS |
| --- | --- | --- | --- | --- | --- | --- | --- | --- | --- | --- | --- |
| 2015 | 0 | 0 | 0 | 0 | 0 | 0 | 0 | 0 | 0 | 0 | 0 |
| 2014 | 53 | 5 | 11 | 16 | -10 | 1 | 0 | 1 | 289 | 304 | 38.7 |
| 2013 | 82 | 11 | 30 | 41 | -6 | 4 | 1 | 3 | 489 | 418 | 103 |
| 2012 | 48 | 12 | 20 | 32 | -8 | 6 | 2 | 3 | 216 | 225 | 90.5 |
| 2011 | 74 | 18 | 26 | 44 | 3 | 3 | 3 | 1 | 539 | 528 | 136.7 |
| 2010 | 81 | 23 | 43 | 66 | 11 | 5 | 1 | 4 | 606 | 610 | 194.5 |
| 2009 | 82 | 31 | 31 | 62 | -2 | 13 | 1 | 3 | 696 | 677 | 199.7 |
| 2008 | 79 | 30 | 50 | 80 | 22 | 8 | 4 | 4 | 813 | 847 | 250.7 |
| 2007 | 73 | 28 | 47 | 75 | 14 | 8 | 2 | 6 | 698 | 683 | 232 |
| 2006 | 59 | 10 | 22 | 32 | -12 | 1 | 0 | 3 | 467 | 511 | 81 |
| 2005 | 79 | 11 | 23 | 34 | 6 | 1 | 3 | 1 | 418 | 496 | 106.2 |
| 3 Year Avg | 61 | 9 | 20 | 30 | -7 | 4 | 1 | 2 | 331 | 316 | 77 |
| Career | 710 | 179 | 303 | 482 | 18 | 50 | 17 | 29 | 5231 | 5299 | |
Depth Chart
| | C |
| --- | --- |
| | |