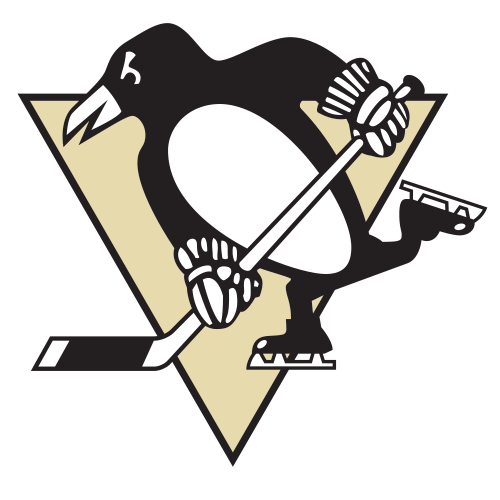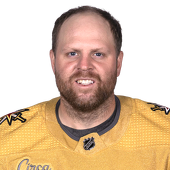 Phil Kessel
#81 RW / Pittsburgh Penguins / EXP: 9YRS
Height: 6-0
Weight: 202 lb
Age: 28
College: Minnesota
Own

100%

Start

93%

RW Rank

14
by RotoWire Staff | Special to CBSSports.com

Penguins' Phil Kessel: Snaps scoring slump Saturday

Kessel scored his first goal in six games -- a power-play marker -- in Pittsburgh's 3-1 loss to the Sharks on Saturday. He finished tied with Kris Letang for the team high in shots with six. The goal was his seventh, giving him 14 points in 20 games and putting him on pace for 57 points -- even though the Pens' offense has yet to heat up.

by RotoWire Staff | Special to CBSSports.com

Penguins' Phil Kessel: Collects first power-play point Thursday

Kessel picked up his first power-play assist of the season in Thursday's 4-3 win over Buffalo. The Pens recently paired Kessel with Evgeni Malkin at even-strength and the move has helped both top-two lines. Kessel now has points in four of five games and ranks second on the team in scoring with six points (4G, 2A) in 10 games. Pittsburgh next travels to Toronto on Saturday, where Kessel spent the last six years of his career.

by RotoWire Staff | Special to CBSSports.com

Penguins' Phil Kessel: Skates with new linemates Friday

Kessel skated with Evgeni Malkin and Sergei Plotnikov on Friday during practice, Dave Molinari of the Pittsburgh Post-Gazette reports. The winger has two goals and three points through seven games but he hasn't played well with Sidney Crosby. He passed up multiple open looks Thursday, instead attempted to thread a needle cross-ice to Crosby. Kessel needs to shot more and the team is hoping he'll do so on the newly-configured line.

by RotoWire Staff | Special to CBSSports.com

Penguins' Phil Kessel: Finds the back of the net Tuesday

Kessel scored his second goal of the season -- and first in five games -- Tuesday in a 3-2 overtime win against the Panthers. He hasn't been particularly strong on the puck nor has he showed great chemistry with Sidney Crosby, but Tuesday was a step in the right direction. Coach Mike Johnston recently said he was fine with the Crosby-Kessel-Chris Kunitz line despite a lack of results -- Tuesday rewarded the Penguins coach for his patience.

by RotoWire Staff | Special to CBSSports.com

Penguins' Phil Kessel: Scores first goal of the season

Kessel scored his first goal as a Penguin in a 2-1 loss to Arizona on Saturday. After being traded by Toronto in the offseason, Kessel was able to inaugurate himself as a Penguin by scoring the teams first goal of the season on Saturday. After creating a turnover in the neutral zone, Kessel sniped the puck past Mike Smith on the far side for the impressive goal. It was encouraging to see Kessel finally get on the score sheet with his new team, but there is still room for improvement with this offense after scoring only one goal in the first two games of the season.

by RotoWire Staff | Special to CBSSports.com

Pittsburgh Penguins' Phil Kessel Quiet in penguins' debut

Kessel registered six shots, but was held scoreless in his debut for Pittsburgh on Thursday. The Penguins were unable to solve Antti Niemi, who spoiled Kessel's first game with Pittsburgh. Niemi robbed Kessel on the doorstep, his best scoring chance of the night. While the performance isn't what Kessel owners were looking for, the shot total was encouraging. He led all forwards not named Sidney Crosby in ice time with 19:40 and was prominently featured on the power play. Tonight was simple one of those games where the goalie was untouchable, so it shouldn't be long before Kessel pots his first as a Penguin.

Kept as a pair with Sidney Crosby

News: Phil Kessel solidified his spot with Sidney Crosby after a strong training camp which included three goals and five points. Analysis: Coach Mike Johnston initially said Phil Kessel would skate with Evgeni Malkin at some point in training camp but he kept Crosby and Kessel together. The former Leaf will also play on the same power-play unit with Crosby, though the team has toyed with the idea of using Crosby and Evgeni Malkin on separate units. Either way, Kessel is set for a huge year in Pittsburgh.

Pens' Kessel Loses 13 Pounds, In Better Shape

News: Phil Kessel dropped 13 lbs over the summer, according to Darren Dreger of TSN. He worked with Gary Roberts, the vaunted workout guru, to prepare for the season. Analysis: Phil Kessel has been slagged for years for his less-than-athletic body and been the butt of jokes about his dietary choices and lack of interest in training. But he's still been able to blow past opponents and rack up the points. Now, he appears to be amped to skate with Sidney Crosby and could be in the best shape of his career. Can you say lift off? He's rising the fantasy charts.

Pens Expect Kessel And Crosby To Skate Together

News: Coach Mike Johnston said that if the season started Tuesday then Phil Kessel would skate on the same line with Sidney Crosby, Jason Mackey of the Pittsburgh Tribune-Review reports. Analysis: Both Phil Kessel and Crosby are straight-line skaters who figure to put max pressure on opponents right off the bat. Kessel could be in line for some of the best 5-on-5 stats of his career with Pittsburgh in 2015-16. Whomever the Pens pick as the third linemate could have even better value relative to the round he's drafted.

Kessel Traded To Penguins

News: The Maple Leafs traded Phil Kessel, Tyler Biggs, Tim Erixon and a 2016 second-round pick to Pittsburgh on Wednesday in exchange for Nick Spaling, Kasperi Kapanen, Scott Harrington and first- and third-round draft picks in 2016, Sportsnet.ca reports. Analysis: Phil Kessel, who is coming off a season in which he notched 25 goals and 61 points in 82 games with the Leafs, to go along with a minus-34 rating, should benefit greatly from the change of scenery. While some may question his level of fitness and tenacity at times, Kessel remains a premier sniper at the NHL level and given his new team context, a 2015-16 bounce-back seems like a probable outcome for the 27-year-old, a dynamic talent when he is on top of his game. Contract-wise, Kessel is in the second year of an eight-year deal that carries an average salary cap hit of $8 million per season, but the Leafs have retained 15 per cent of that ($1.2 million). The Pens hit is just $6.8 million.