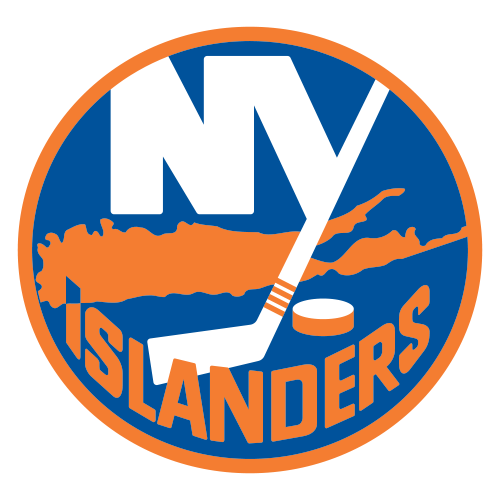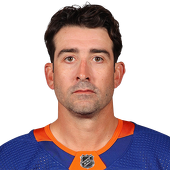 Own

8%

Start

5%

RW Rank

NR
by RotoWire Staff | Special to CBSSports.com

Islanders' Cal Clutterbuck: Scores shorthanded in loss

Clutterbuck netted a shorthanded goal in Saturday's loss to Chicago. A good fantasy night for Clutterbuck, who also fired three shots on goal and dished out four hits. The fourth-liner has never surpassed 35 points in his career, but his strong hits and PIM totals, combined with his potential to net 10-20 goals, makes the 27-year-old valuable in some deeper formats.

Isles' Clutterbuck Active In Win

News: Cal Clutterbuck supplied an empty-net goal, seven hits, and 10 PIM in Saturday's Game 6 victory over the Capitals. Analysis: The Islanders have gotten an impressive amount of production out of the fourth liner thus far in the series. While his huge PIM (26) and hit totals (37) were to be expected, Cal Clutterbuck's offensive production (two goals, one assist, 12 SOG) has been a welcome development. It shouldn't be counted on to continue, but the forward's physical presence could make a noticeable impact in Monday's Game 7.

Isles' Clutterbuck Collects Assist In Defeat

News: Cal Clutterbuck assisted on the Isles' lone goal in their Game 4 loss to the Capitals on Tuesday. Analysis: Cal Clutterbuck has surprisingly contributed two points thus far in the postseason, an unusual level of production for a player who managed only 16 points in 76 regular-season contests. Expect Clutterbuck to provide most of his utility in the hits category over the remainder of the series, where he's already been an asset. He's accumulated a whopping 26 hits through four games.

Isles' Clutterbuck Draws Back In Friday

News: Cal Clutterbuck (undisclosed) will play Friday against the Penguins. Analysis: A minor injury prevented Cal Clutterbuck from suiting up in the Isles' last game Tuesday against the Flyers, but his participation in practice Thursday and for Friday's optional skate cleared the way for his return. The tough bottom-six forward, who has accrued 328 hits and 58 PIM on the season, will replace Colin McDonald in the Isles' lineup.

Isles' Clutterbuck Could Play Friday

News: Cal Clutterbuck (undisclosed) could play Friday versus the Penguins, according to Newsday. Analysis: Cal Clutterbuck was a late scratch from the game in Philadelphia Tuesday but was able to practice Thursday and should play in Pittsburgh. The Islanders have been faltering of late and will look to Clutterbuck to give them a little extra edge with his physical play.

Clutterbuck Won't Play For Isles Tuesday

News: Cal Clutterbuck will miss Tuesday's game against the Flyers with an undisclosed injury, Arthur Staple of Newsday reports. Analysis: Cal Clutterbuck may have suffered the injury in the morning skate Tuesday, as no injury was reported beforehand and he was expected to play. He'll be one of three Isles' forwards (Frans Nielsen and Matt Martin are the others) who will miss Tuesday's match with what are believed to be minor injuries. Fortunately, with 15 forwards on the active roster, the Isles will still have the means to ice four lines despite the injuries. Clutterbuck's massive total of 328 hits on the season trail only Martin for the league lead.

Isles' Clutterbuck Scores Shorthanded Sunday

News: Cal Clutterbuck scored the game-winning goal shorthanded Sunday against Detroit. Analysis: A nice effort for Cal Clutterbuck, who recorded his first point in 13 games. The 27-year-old only has 15 points on the season and is stapled to the fourth line, so don't expect many more strong offensive outings. His 56 PIM and 323 hits makes him valuable in some very deep leagues, but that's about as good as it gets.

Isles' Clutterbuck Set To Return

News: Cal Clutterbuck (upper body) will play Thursday against Toronto, according to Newsday's Arthur Staple. Analysis: Cal Clutterbuck, who has 12 points and 42 PIM in 49 games to date, is on track to work on a line with Brock Nelson and Nikolay Kulemin on Thursday.

Islanders' Clutterbuck Still Out

News: Cal Clutterbuck (upper body) will not play Tuesday against the Oilers. Analysis: The Isles will stick to the same lineup they rolled with in Sunday's win over Buffalo, with Cal Clutterbuck dealing with a minor issue that coach Jack Capuano has downplayed.

Isles' Clutterbuck Won't Play Sunday

News: Cal Clutterbuck (upper body) will miss Sunday's game against the Sabres. Analysis: Cal Clutterbuck left Saturday's contest against the Bruins with the upper-body injury, and it appears it's serious enough for him to miss Sunday as well. With both Cluttercuck and Michael Grabner out Sunday, Colin McDonald and Harry Zolnierczyk will draw into the lineup.