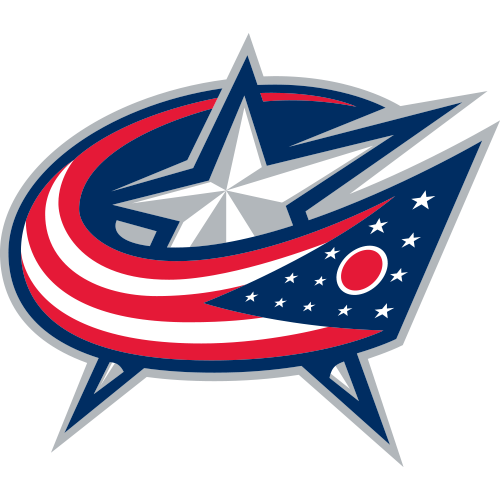 Own

0%

Start

0%

C Rank

NR
Jackets' Russell Clears Waivers

News: Ryan Russell has cleared waivers and will remain with AHL Springfield when the NHL season begins. Analysis: He'll provide some depth for the Blue Jackets when injuries hit their forward ranks.

Blue Jackets Re-Sign Russell

News: Ryan Russell has signed a one-year, two-way NHL-AHL contract with the Blue Jackets, Colombus' official website reports. Analysis: Ryan Russell has spent the majority of his career in the AHL, playing 274 games and collecting 60 goals and 55 assists. He tallied two goals in 41 games with the Blue Jackets this season.

Columbus Places Russell On Waivers

News: Ryan Russell was placed on waivers Saturday, TSN's Bob McKenzie reports. Analysis: With modest production even at the AHL level, there's no apparent reason for Ryan Russell to get claimed.

Jackets' Russell Scores First NHL Goal

News: Ryan Russell scored his first NHL goal Friday. Analysis: It's also his first point of the season. Kudos to Ryan Russell for the milestone, but it doesn't make him a player worth worrying about for your fantasy team.

Jackets' Russell Makes NHL Debut

News: Ryan Russell made his NHL debut Saturday night against the Kings. He delivered one hit and blocked four shots in just over 13 minutes of work. Analysis: He started on a checking line with Sami Pahlsson and Derek Dorsett, and also saw time on the PK. It was a serviceable debut but he has no fantasy value.

Blue Jackets Recall Russell

News: The Blue Jackets recalled Ryan Russell on Friday on an emergency basis, MassLive.com reports. Analysis: Ryan Russell will get the call to Columbus after posting 15 points (9G, 6A) in 30 games with AHL Springfield this season. He'll be the 12th forward on the roster, so expect him to be in the lineup at least until another forward is added.

Canadiens trim roster down

News: The Montreal Canadiens sent the following players to minor-league camp on Sunday: D P.K. Subban, C Olivier Fortier, G Cedrick Desjardins, G Loic Lacasse, D Pavel Valentenko, D Shawn Belle, D Chad Anderson, C Brock Trotter, C Ryan White, RW James Wyman, C Mike Glumac, C Olivier Latendresse, C Yanick Lehoux, LW Ryan Flinn, C Mathieu Aubin, C Ryan Russell, C David Desharnais and RW Thomas Beauregard. Analysis: Subban and Fortier are decent prospects worth owning in deeper keeper formats, while all the others in this list should continue to be ignored.

Habs trim roster significantly

News: The Montreal Canadiens announced they were sending Andrew Archer, Mathieu Aubin, Ajay Baines, Thomas Beauregard, Mathieu Biron, Jimmy Bonneau, Mathieu Carle, Jean-Philippe Cote, Yann Danis, Jonathan Ferland, Jon Gleed, Marvin Degon, Loic Lacasse, Janne Lahti, Francis Lemieux, Corey Locke, Eric Manlow, Duncan Milroy, Jamie Rivers, Ryan Russell, Gregory Stewart, Cory Urquhart and Pavel Valentenko to Hamilton of the AHL on Monday. Analysis: Well, it looks like the Bulldogs roster is mostly set. Danis loses out to Jaroslav Halak and Cristobal Huet for one of the two goaltender spots for the Habs. Ben Maxwell and Ryan White were also assigned to Kootenay and Calgary of the junior ranks. Only Carle has any long-term keeper Fantasy value, but he is battling back from injury right now.