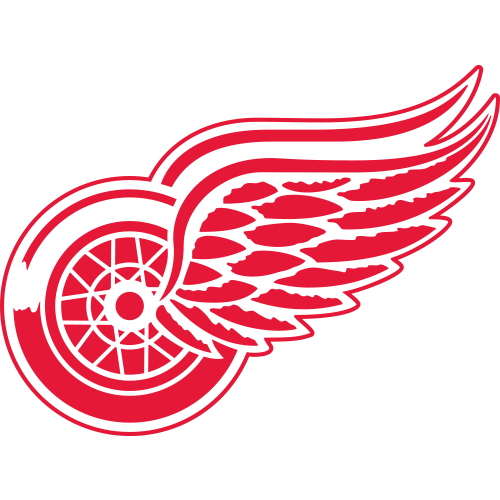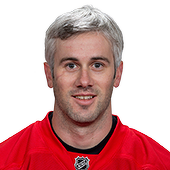 Drew Miller
#20 LW / Detroit Red Wings / EXP: 8YRS
Height: 6-2
Weight: 178 lb
Age: 31
College: Michigan State
Own

0%

Start

0%

LW Rank

NR
Wings' Miller Set To Play Thursday

News: Drew Miller (facial lacerations) indicated that he is playing Thursday against the Bruins, MLive.com's Ansar Khan reports. Analysis: Though Drew Miller needed 60 stitches to close two facial lacerations after he was cut by a skate Tuesday, he's still slated to remain in the Detroit lineup on Thursday, which will mark his 159th consecutive game. While Miller's 13 points in 76 games haven't helped out too many fantasy owners, his continued presence in the lineup Thursday night is very good news for the Red Wings, who will be without forwards Pavel Datsyuk, Erik Cole and Tomas Jurco.

Wings' Miller (Face) Back At Practice Wednesday

News: Drew Miller (facial lacerations) was practicing Wednesday with a full face shield after getting cut by a skate in Tuesday's game, Ansar Khan of MLive reports. Analysis: It's amazing Drew Miller wasn't hurt worse Tuesday and even more surprising that he is back at practice already. The tough-as-nails winger doesn't look like he'll be forced to miss any time with the injury. Expect his return to the lineup for Thursday's game against the Bruins to be formally announced after the Red Wings complete their morning skate.

Wings' Miller Leaves After Cut By Blade

News: Drew Miller was removed from Tuesday's game against the Senators after he suffered two deep lacerations near his right eye, MLive.com's Ansar Khan reports. Analysis: In what was an extremely scary incident, Drew Miller was fortunate to avoid any nerve damage after he was struck in the face by the skate blade of the Sens' Mark Stone. Miller will undoubtedly require some stitching to seal up the cuts and isn't expected to return Tuesday. The Red Wings will check in on his condition after the game before determining whether or not the injury will force him out of further action.

Wings' Miller Nabs Goal In Loss

News: Drew Miller registered a goal on his lone shot attempt in Sunday's 5-4 loss to the Islanders. Analysis: One-shot efforts aren't anything new for Drew Miller, but the goal certainly is. Miller's role in the Red Wings' bottom-six forward ranks dictates that he makes his bacon as a hitter and energy player, with any offense that comes from it an added bonus. And with only 13 points in 75 games this season, that offense doesn't come nearly often enough to yield fantasy value.

Two-Point Afternoon For Wings' Miller

News: Drew Miller recorded a goal and assist in Saturday's win over the Predators. Analysis: Drew Miller's standing on the fourth line rarely makes him an attractive fantasy option in any format, much less in daily formats where he's going up against the Preds' Pekka Rinne. But Miller came through for the prescient few who likely deployment him in their lineup, generating his first points in 13 games. Scoring droughts of that length aren't uncommon for Miller, who isn't deserving of a sizable spike in ownership on the heels of Saturday's performance.

Red Wings' Miller Gets Point Tuesday

News: Drew Miller picked up an assist and attempted four shots in Tuesday's win over the Oilers. Analysis: The fourth-liner has just six points in 40 games. With 62 hits and four PIM, Drew Miller isn't much of a scrapper, either, effectively taking him off the radar across most fantasy formats.

Wings' Miller Tallies An Assist Friday

News: Drew Miller registered his second assist in two games with a helper in Friday's 4-2 victory over New Jersey. Analysis: Drew Miller didn't score for the first 12 games of the 2014-15 campaign, but the Red Wings' role players have been contributing more as of late. Miller is a grind-line specialist, so any offensive firepower he can provide is just a bonus.

Detroit's Miller Dishes Assist

News: Drew Miller assisted on the lone goal in a 4-1 Game 2 loss to Boston on Sunday. Analysis: Drew Miller has been one of the few Red Wings to fend off injury this season and has been a consistent force on the fourth line. He had 15 points in 82 games in the regular season, so anything he can chip in in the playoffs will be a big boost for Detroit.

Wings' Milller Tallies Goal In Win Friday

News: Drew Miller scored his seventh goal of the season during the Red Wings' 7-4 win over the Devils on Friday. Analysis: The goal was Drew Miller's first in nine games and it was actually his first point in that span as well. The 30-year-old now has just seven goals and five assists over 63 games this season and is not recommended in fantasy leagues.

Wings' Miller Breaks Scoring Drought Friday

News: Drew Miller scored his sixth goal of the season during Friday's win over the Capitals. Analysis: Drew Miller scored just two minutes into the second period to tie the game, his first goal in his last 11 games and second point here in the month of January. With just six goals and five assists on the season, he is not a recommended starter outside the deepest of leagues.