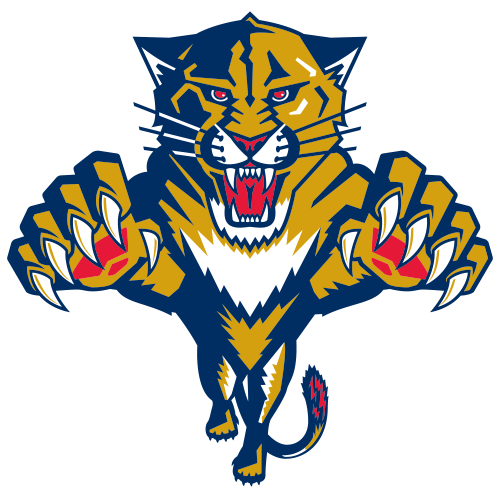 Ville Koistinen
D / Florida Panthers / EXP: YRS
Height:
Weight: lb
Age:
College: None
Own

0%

Start

0%

D Rank

NR
Koistinen hurt in AHL

News: The Miami Herald reports that Panthers D Ville Koistinen suffered a major knee injury in the AHL and may need surgery. Analysis: Koistinen disappointed in Florida after coming over from Nashville and was sent to the minors. Now, he could be out for a while, so continue to ignore him in all Fantasy formats.

Koistinen sent to AHL

News: Florida assigned D Ville Koistinen to Rochester (AHL) on Friday. Koistinen, who signed a two-year deal with the Panthers this summer, has appeared in 17 games for Florida this season, scoring one goal. Analysis: We really thought Koistinen was going to get a fresh start with the Panthers after being in the coach's doghouse often in Nashville. However, it seems Nashville was right to keep Koistinen off the ice since he was unreliable. Koistinen is an offensive blueliner, but until he gets his act together, he can be ignored in Fantasy.

Panthers place Koistinen on waivers

News: The Panthers have placed D Ville Koistinen on waivers. Analysis: Since scoring in his home country of Finland in the first game of the season, Koistinen has slipped down the Panthers depth chart and has been declared expendable. This is the second team that's given up on him, so you might just want to cut him in seasonal leagues now.

Koistinen moving back to defense

News: The Miami Herald reports that Panthers D Ville Koistinen will return to his natural defenseman position on Thursday at Boston. Koistinen had been playing forward so far this season. "That forward thing was an experiment to fill a hole," DeBoer said. "It's not fair to him. He's not comfortable there, and I'm not comfortable using him as a forward. He's a defenseman, and when we carry seven and he gets the opportunity and makes the most of his opportunity that would be the plan for me." Analysis: The fact the Panthers were using Koistinen as a forward tells you he has a solid offensive aspect to his game. But until that aspect turns into points, he will remain just a low-end Fantasy defenseman in deeper formats.

Koistinen getting used to playing forward

News: The Sports Xchange reports that Panthers D Ville Koistinen has been on the team's fourth forward line in each of the five games this season. When asked how he likes playing on the fourth line, Koistinen said, "It's something I have to get used to," adding that most of the players on the Panthers have been playing a position since they were small. Analysis: Every year we get the odd defenseman that ends up spending some time at forward (Ian White last year, for example), but sometimes the move results in them seeing less ice time than they would be on the blue line. Koistinen has just one point in his last four games and has minimal value in deeper leagues.

Koistinen scores in home country

News: Panthers D Ville Koistenen scored Florida's second goal in front of his fellow countrymen Friday as the Panthers edged the Blackhawks in Helsinki. He also found the net in the shootout. Analysis: Koistinen came over from Nashville this offseason and immediately made an impact for the Panthers on Friday. He finished second on the team in power-play ice time behind Brian McCabe, despite seeing only 9:43 of total ice time. Unless he can bump himself up the depth chart in Florida, Koistinen will remain just a low-end Fantasy blue-liner in deeper formats. If he can continue to feature on the power-play, however, he could be worth using in more leagues at some point down the road.

Koistinen headed to South Florida

News: The Panthers signed free agent defenseman Ville Koistinen. He spent the last two seasons with the Predators after leading all defenseman in scoring (34 points) in the Finnish Elite League in 2005-06. Analysis: Koistinen was very unhappy in Nashville because of the way he felt he was underutilized. With the loss of Jay Bouwmeester, the Panthers needed to bring in a veteran presence on the blue line. Koistinen, who had three goals and 11 points in 38 games last season, has decent offensive skills and could find a niche with the Panthers. But he has low-end Fantasy appeal Draft Day since he has an unproven NHL track record.

Unhappy Koistinen wants trade

News: The Tennessean reports Predators D Ville Koistinen returned to the lineup Wednesday against the Red Wings after missing eight games as a healthy scratch. The disgruntled defenseman voiced his opinion Wednesday that he wants to be traded and GM David Poile confirmed Thursday that other teams have inquired about Koistinen. "On a couple of occasions, we've come pretty close (to making a trade), but it just hasn't happened," Poile said. "As we told his agent, we're not against moving him. But, he has to play to the level to show he's worthy to do that." Analysis: Koistinen has dressed for 29 of the Predators' first 58 games, posting eight points (two goals, six assists) and a minus-2 rating. "It's pretty simple," Koistinen said. "I'm here to play hockey." The Predators had hoped Koistinen would serve as the power-play quarterback this season after trading Marek Zidlicky to the Wild, but neither Koistinen nor the power play was productive early in the season. Koistinen then lost the battle with Kevin Klein for the team's final defensive spot and has been a healthy scratch for most of the last 2 1/2 months. A trade would certainly benefit Koistinen, but it's not worth scooping him up in Fantasy just yet.

Koistinen has assist in 21 minutes

News: Predators D Ville Koistinen tallied an assist and finished at plus-2 in 21:30 of ice time Thursday against the Canadiens. It was his first point since netting two assists Dec. 4 against the Avalanche. Analysis: Koistinen has played in five straight games, but has dressed for only 24 games this season. Coach Barry Trotz is trying to push Koistinen to be a better all-around player, but until he sees it from the second-year defenseman, Koistinen won't get an everyday role. He still has marginal Fantasy appeal at this time.

Koistinen benched against Wild

News: The Sports Xchange reports Predators D Ville Koistinen had two assists in the 3-2 win over Colorado on Thursday night, but he also made a couple of mistakes that resulted in goals for the Avalanche. Kevin Klein replaced Koistinen Saturday night against the Wild. Analysis: Koistinen has three of his five points this season in the last three games, but hasn't dressed for every contest. Coach Barry Trotz has a short temper with Koistinen because he believes he has a bright future and wants his best effort on a nightly basis. Until Koistinen develops into a consistent offensive option, he remains a low-end Fantasy forward.