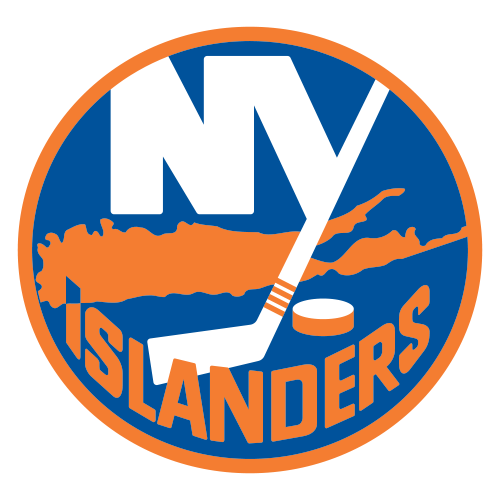 Own

0%

Start

0%

C Rank

NR
Gillies' Outburst Sparks Columbus

News: Colton Gillies scored a goal and assisted on another in Columbus' 5-1 win over Calgary on Friday, his first points of the season. Analysis: The checking winger has not been seeing much ice time this season, playing a modest 8:24 per-contest heading into Friday. Odds are he's not going to put up one point in most games, let alone two. He has more value to Columbus than to your roster.

Jackets' Gillies A Healthy Scratch For Opener

News: Colton Gillies was in the press box for Saturday's 3-2 shootout win over the Predators. Analysis: Matt Calvert beat him out for a spot on the fourth line, so while no one on the Jackets' roster is exactly a lock to keep their jobs Colton Gillies may have to wait for an injury to get his chance at regular action.

Jackets' Gillies Has Busy Night Saturday

News: Colton Gillies scored an empty net goal and added a fighting major and four hits in Saturday's win over the Coyotes. Analysis: He also chipped in seven PIMs in total, two blocked shots and was a plus-1 on the game. Colton Gillies has had a minimal impact since joining the Blue Jackets, but with Sammy Pahlsson now in Vancouver there's an opportunity for someone like him to step up on a checking line.

Jackets' Gillies Ends Long Goalless Drought

News: Colton Gillies snapped a 43-game goalless streak during Wednesday's loss to the Kings. Analysis: The former Minnesota first-rounder now has a resounding two points in seven games since being picked up by the Blue Jackets. Columbus has nothing to lose by continuing to give him chances to blossom, but Colton Gillies is a long way from having any fantasy value.

Blue Jackets' Gillies Records Assist In Debut

News: Colton Gillies (lower body) picked up an assist in his first game with the Blue Jackets on Tuesday night. Analysis: Colton Gillies replaced Dane Byers (suspension) in the lineup and made an immediate impact in the Blue Jackets' victory. Gillies should remain in the lineup for at least a couple more games until Byers returns, but after scoring just two points in 37 games with the Wild this season, don't expect a sudden jump in fantasy production.

Columbus Claims Gillies On Waivers

News: Columbus made a waiver claim for Colton Gillies (lower body), Minneapolis Star Tribune writer Michael Russo reports. Analysis: The Wild hoped to send Colton Gillies down to the AHL, but Columbus scooped him up instead. Gillies has only three points (one goal) in his last 44 NHL games, but to be fair he did play on limited minutes. Still, he's only someone to keep an eye on in most leagues.

Minnesota Places Gillies On Waivers

News: Colton Gillies (lower body) was placed on waivers Friday, TSN's Bob McKenzie reports. Analysis: Colton Gillies has just two assists in 37 games this year, so he's not even really someone worth monitoring in most cases.

Wild's Gillies Questionable With Lower Body Injury

News: Colton Gillies is questionable for Thursday's game at Chicago with a lower body injury, the Minneapolis Star Tribune reports. Analysis: He missed part of Tuesday's game with the injury. He's not a sure bet for ice time even when healthy, so avoid him until he's back to full strength.

Wild's Gillies A Healthy Scratch

News: Colton Gillies was a healthy scratch in Tuesday's loss at Calgary. Analysis: He took a bad penalty that changed the game in Monday's loss, so he's in head coach Mike Yeo's doghouse. Until he gains Yeo's confidence (this is his second benching this season), he can't be relied on for ice time.

Wild's Gillies To Fill In For Injured Setoguchi

News: Colton Gillies is expected to take the place of injured forward Devin Setoguchi (leg) on Thursday against the Kings, Michael Russo of the Minneapolis Star Tribune reports. Analysis: The 22-year-old forward has played in 25 games this season. He has two assists and no goals. If Setoguchi is sidelined for an extended period of time look for Colton Gillies to pick up the ice time in his absence.