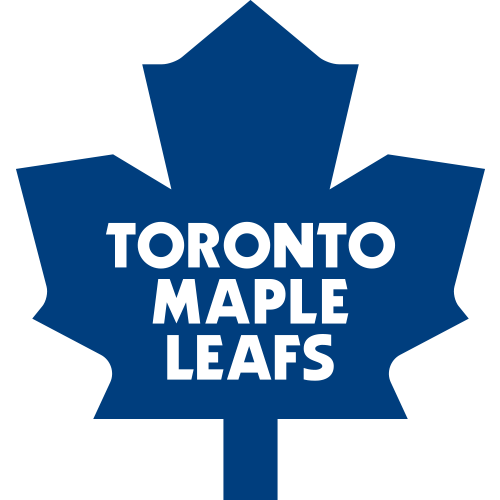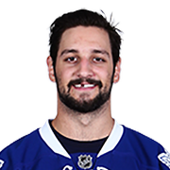 Own

0%

Start

0%

D Rank

NR
Leafs Acquire Marshall In Trade With Washington

News: Toronto acquired Kevin Marshall from Washington in exchange for forward Nicolas Deschamps. Analysis: Kevin Marshall will be assigned to the AHL's Toronto Marlies. In 52 games with Washington's AHL affiliate, Marshall recorded one goal and four assists to go along with 77 penalty minutes.

Marshall Back With Capitals

News: Kevin Marshall re-signed with Washington on Sunday, inking a one-year contract, according to the Caps' Official Website. Analysis: Kevin Marshall is 23 and put up six points to go along with 116 penalty minutes in 63 AHL games last season. He has played in 10 NHL games in his career.

Caps Trade For Marshall

News: Washington acquired Kevin Marshall from Philadelphia on Thursday in exchange for Matt Ford, Capitals.NHL.com reports. Analysis: Kevin Marshall will only be 23 in March, but the defender hasn't shown much ability on offense to this point. He has just 28 points (seven goals) in 185 games at the AHL level.

Flyers Recall Marshall Again

News: The Flyers recalled Kevin Marshall from AHL Adirondack on Saturday, according to the team's official website. Analysis: Kevin Marshall has been recalled twice in the last week with Chris Pronger day-to-day due to an illness. He will be available for Saturday's game but it remains to be seen if he will suit up.

Marshall Sent To AHL By Flyers

News: Kevin Marshall was demoted to the AHL on Tuesday, according to the Flyers' official Twitter. Analysis: This was just a quick look for Kevin Marshall, who gave the Flyers depth at the blue line as they dealt with a rash of injuries. He won't likely be back soon unless Philadelphia deals with a similar issue again.

Marhsall Makes NHL Debut For Flyers

News: Kevin Marshall played 14:11 in Monday's loss to Carolina, his first NHL game following a call-up from Adirondack (AHL) Monday. Analysis: Kevin Marshall was one of two defenders called up Monday to help the Flyers combat injuries to Chris Pronger (virus) and Braydon Coburn (upper body). Expect Marshall to remain with the big club until the Flyers' regulars return to action.

Flyers Call Up Marshall

News: Philadelphia called up Kevin Marshall from Adirondack (AHL) Monday to skate in place of injured captain Chris Pronger (undisclosed), the Flyers' official Twitter reports. Analysis: Kevin Marshall will make his NHL debut in place of Pronger, whose injury is undisclosed. Marshall has a goal and a minus-1 with Adirondack this year and is highly unlikely to stick around any longer than the course of Pronger's injury.

Prospect Marshall on Flyers' radar

News: The Sports Xchange reports the Flyers will give top defensive prospect Kevin Marshall a long look at training camp. If Marshall plays well, he could bump veteran Randy Jones and his $2.75 million cap hit into the minors. Analysis: A second-round pick in 2007, Marshall completed his junior career last season with nine goals and 29 assists, along with 125 penalty minutes. If the Flyers think Marshall need some more seasoning in the minors, they are likely to go with Chris Pronger, Kimmo Timonen, Braydon Coburn, Matt Carle, Ryan Parent and Jones as their top six blue-liners. Marshall is more than a long-term Fantasy keeper, but if he makes the roster out of training camp, he could be a rookie sleeper for deeper formats.

Marshall inks entry-level deal

News: The Flyers signed defenseman Kevin Marshall to a entry-level contract Wednesday. "Kevin is a good, solid prospect and we are happy to have him under contract," Flyers GM Paul Holmgren told NHL.com. "I was surprised a little bit, but happy," Marshall said. "At the end of last season, I practiced with the (Philadelphia) Phantoms (AHL). They said that they liked my work ethic. They were thinking about it (signing Marshall to a contract), but I was thinking that they have another year to sign me. When my agent called me, I was very happy because it shows me that they think that I am a good prospect for the Flyers, which makes me very proud." Analysis: Marshall, 19, recorded 11 goals, 24 assists and 143 penalty minutes in 66 regular season games for Lewiston of the Quebec Major Junior Hockey League in 2007-08. He was second on the team in penalty minutes and was first among defensemen in goals. He will play this upcoming season for the Quebec Remparts of the QMJHL. He was selected by the Flyers in the second round (41st overall) of the 2007 NHL Entry Draft. Marshall is nothing more than a long-term Fantasy keeper.