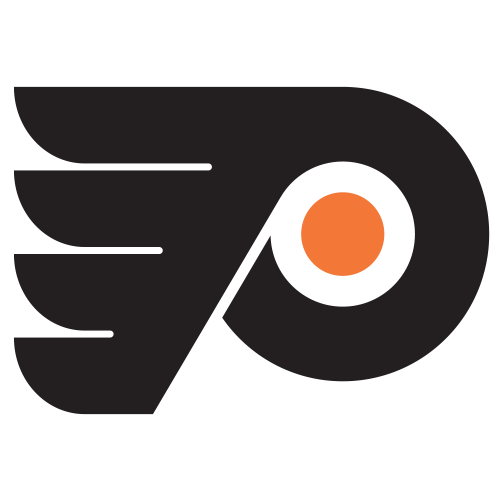 Own

0%

Start

0%

D Rank

NR
Philadelphia To Buy Out Bartulis

News: Philadelphia has placed Oskars Bartulis on unconditional waivers in order to buy out the remaining year of his three-year contract, TSN's Bob McKenzie reports. Analysis: Oskars Bartulis didn't make a single appearance for Philadelphia in 2011, so the team obviously has no use for him.

Flyers Waive Bartulis

News: The Flyers waived Oskars Bartulis, Matt Walker, and Blair Betts on Tuesday, according to CSN Philly. Analysis: Oskars Bartulis had been fighting for the seventh defenseman spot with Walker, but it's possible the team could bring him back in that role if Walker gets claimed and he doesn't, as right now the team has just six healthy blueliners. Either way, there's not much value so long as he's not guaranteed playing time.

Philly's Bartulis Out 10-To-12 Weeks

News: Bartulis (shoulder) is expected to miss 10-to-12 weeks, CSN Philadelphia reports. Analysis: The depth defender looks like a long shot to play during the remaining 2010-2011 regular season.

Flyers' Bartulis To Undergo Surgery

News: Bartulis will undergo surgery for a dislocated shoulder he suffered Tuesday against the Coyotes, the Philadelphia Inquirer reports. Analysis: Bartulis' primary role with the Flyers is to provide blue line depth, so this news shouldn't impact too many fantasy rosters.

Flyers' Bartulis Banged Up

News: Bartulis suffered an upper body injury Tuesday against the Coyotes, the Flyers' official site reports. Analysis: Bartulis came into the game with no pints in 12 games, so his injury affects the team's blue line depth more than it does fantasy owners.

Flyers Expect Bartulis To Step In

News: Bartulis will see increased paying time with Chris Pronger (foot) on the shelf for the next 4-to-6 weeks, Philly.com reports. Analysis: Bartulis hasn't played since Nov. 1. He'll likely have some rust, but he'll get plenty of time to work it off as Pronger is likely out at least 10 games.

Flyers Call Up Bartulis

News: The Flyers recalled Bartulis from AHL Adirondack on Sunday, according to the team's official Twitter page. Analysis: Bartulis was sent to the minors last week to improve his conditioning, but he will be back on the roster for Monday's game against the Hurricanes. Bartulis will resume his role as a reserve defenseman.

Flyers Send Barulis to AHL

News: Bartulis has been sent to the AHL by the Flyers, according to Philly.com. Analysis: Bartulis appeared in just two games for the Flyers this season and will see plenty of ice time now with the Phantoms of the AHL.

Bartulis cleared to play, but sits

News: The Philadelphia Inquirer reports that D Oskars Bartulis (groin) was cleared to play Sunday against Toronto but was a healthy scratch instead. Analysis: Bartulis is clearly not seriously in the blue-line mix for the Flyers, so continue to ignore him in all Fantasy formats.

Bartulis still out for Flyers

News: Philadelphia D Oskars Bartulis continues to be plagued with an injured groin and he missed Wednesday's contest at Florida. He has now missed both games since the Flyers returned from the Olympic break. Analysis: With eight assists and a minus-10 in 46 games of his rookie season, Bartulis really only has minimal Fantasy value at this time. Leave him alone in most leagues, even when he's healthy again.