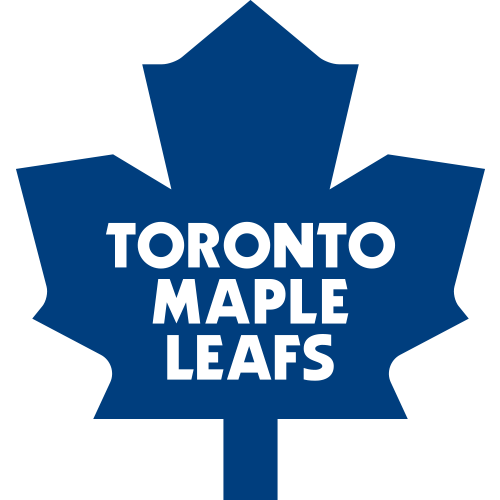 Own

0%

Start

0%

C Rank

NR
Ex-Leaf Kontiola Signs With KHL Squad

News: Petri Kontiola will sign with Yaroslavl of the KHL, James Mirtle of the Globe and Mail reports. Analysis: Petri Kontiola had his contract terminated by the Maple Leafs last week after he struggled in training camp and didn't find any success upon being sent to AHL Toronto. As a result, he'll probably spend the remainder of his career in the KHL, where he had played the previous five seasons before making the jump stateside this summer.

Leafs Place Kontiola On Waivers

News: Petri Kontiola was placed on waivers by the Maple Leafs on Thursday for the purpose of terminating his contract, Elliotte Friedman of Sportsnet.ca reports. Analysis: After a solid run in the KHL over the previous five seasons, Petri Kontiola was brought in by the Maple Leafs on a one-year deal over the summer with the hope that he'd contend for a roster spot, but those hopes never materialized after he struggled mightily in training camp. He didn't fare much better with AHL Toronto, going without a point in 11 games. With a promotion to the NHL club not in the offing, it appears the 30-year-old will head back to Russia to continue his career.

Leafs Assign Kontiola To Minors

News: Petri Kontiola was assigned to AHL Toronto on Monday, Matt Brown of Sportsnet 590 The FAN reports. Analysis: Signed in early July out of the KHL, Petri Kontiola entered camp as a presumed favorite to nail a center job on one of the Leafs' four lines, but the 29-year-old struggled mightily in exhibitions. The Leafs tried to jumpstart his production by trying him out with multiple different linemates, but nothing seemed to click for Kontiola, who will now have to prove his worth in the minors. Peter Holland or Mike Santorelli are now in line to battle for the third-line center gig.

Leafs' Kontiola Struggling In Camp

News: Petri Kontiola, who has spent the past five seasons in the KHL, has struggled this preseason in his attempt to return to the NHL. "I'm not doing that well right now and I know it," said a clearly dejected Kontiola told TSN. "That's about it." Analysis: Petri Kontiola's chances of securing a spot with the Leafs may be slipping away. He was given the primo gig of centering Phil Kessel and James Van Riemsdyk on Wednesday night in exhibition action against Ottawa, and the line was largely invisible. The 29-year-old Finn ended up with no shots on goal in about 13 minutes. "We try to use these games as assessment periods and sometimes people play themselves into situations and play them out of situations," said coach Randy Carlyle, who didn't mention Kontiola specifically. The door is open for Peter Holland and Mike Santorelli to grab the third- and fourth-line center gigs.

Leafs' Kontiola Ready For Any Role

News: Petri Kontiola knows he's in a battle for a job with the Leafs, but he's prepared to play whatever role the team sees fit to win a spot, reports the National Post. "This isn't a guy that we've got pencilled in on the first line or the fourth line," said general manager Dave Nonis. "He's got the skill set that he can play multiple positions. If we need a guy to play in the top-6, would he fit into that position? Yes, there's no reason not to think that." Analysis: His role will be up to Randy Carlyle, but it's clear the team is already impressed with the 30-year-old forward. "This is one of the more motivated people I've ever seen," continued Nonis. "He spent close to half a million dollars of his own money to get out of a [KHL] contract to come over here and play. Not a lot of guys would do that." Petri Kontiola is a finesse player who led all scorers with eight goals and 16 points in 10 games at the 2013 world championship. And he scored the highly-touted Evgeny Kuznetsov on his KHL squad last season. Keep an eye on him in camp -- he might provide value as a sleeper.

Leafs Ink Finnish Center Kontiola To One-Year Deal

News: Petri Kontiola signed a one-year contract with the Maple Leafs on Thursday, Chris Johnston of Sportsnet reports. Analysis: Originally drafted by the Blackhawks in 2004, Petri Kontiola has spent the last five seasons in the KHL, totaling 175 points over 258 games. The 29-year-old is regarded as a playmaker at the center spot, but he'll likely have to settle for a bottom-six role with Tyler Bozak and Nazem Kadri anchoring the top two lines for the Leafs.

Ducks add Kontiola in trade

News: The Ducks acquired defenseman James Wisniewski and center Erik Christensen in separate deals with Chicago and Atlanta on Wednesday to bolster their chances of a late playoff push. Anaheim, still scrambling for a postseason berth in the Western Conference, traded center Samuel Pahlsson, defenseman Logan Stephenson and a conditional fourth-round selection in this year's draft to the Chicago Blackhawks for Wisniewski and center Petri Kontiola. Analysis: The 2004 seventh-round pick has 15 goals and 38 assists in 62 games this season for Rockford of the AHL. The former Finnish star has no goals and five assists in 12 career NHL games. He is nothing more than organizational depth and can be ignored in Fantasy.

Kontiola has 26 assists for Rockford (AHL)

News: Blackhawks minor league center Petri Kontiola tallied two assists for Rockford (AHL) during Friday's game against Iowa. He has two goals and four assists in 11 January games. Kontiola has 10 goals and 28 assists in 45 games this season. Analysis: Kontiola had a 50-assist season last year for Rockford and started to gain the attention of Chicago management. He did debut last season, but Chicago has left him in the minors this season. He was never a top prospect, so Kontiola has little Fantasy keeper value despite a solid 2007-08 season.

Kontiola sent to Rockford (AHL)

News: The Blackhawks sent C Petri Kontiola back to Rockford of the AHL after they recalled Troy Brouwer on Saturday. Analysis: Kontiola has been up and down a few times this season, but managed three assists in four games after his recall Dec. 19. He didn't have a point in his last four games before being sent down. Kontiola is nothing more than roster filler at this time. Ignore him in Fantasy leagues.

Kontiola sent to Rockford

News: The Sports Xchange reports Blackhawks forwards Petri Kontiola and Kris Versteeg, called up from Rockford (AHL) during the just-completed six-game road trip, were returned to the minor leaguers. Analysis: Kontiola played in just one game before being sent down to Rockford. He played for just nine minutes on Nov. 25 against the Canucks and failed to record a point. Kontiola has zero Fantasy value at this time.