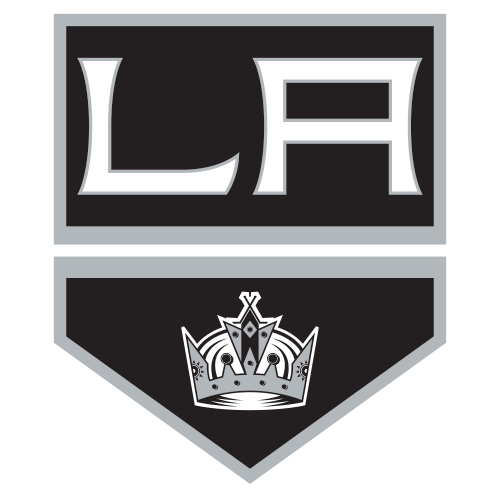 Own

0%

Start

0%

G Rank

NR
Ersberg's Contract To Be Terminated By Kings

News: Ersburg has cleared waivers, and the Kings are in the process of terminating his contract, reports LA Kings Insider. Analysis: Ersberg left the Kings' AHL affiliate without permission, allowing them the opportunity to end their financial commitment. Ersberg will look to join a KHL team.

Ersberg A Monarch After Clearing Waivers From Kings

News: Ersberg cleared waivers and was reassigned to Manchester of the AHL. Analysis: He'll either need an injury at the NHL level or open some eyes down there with his play to get picked up by another team to have any fantasy impact at this point.

Ersberg Placed on Waivers By Kings

News: Ersberg has been placed on waivers by the Kings. Analysis: That's hardly a surprise after the team announced that Jonathan Bernier had won the backup goalie battle. We'll see if he lands with another NHL team before totally writing him off for this year.

Ersberg Future Cloudy After Losing Backup Battle For Kings

News: Ersberg failed to win the backup duties for the Kings, the LA Kings Insider reports. Analysis: His future is a little cloudy right now as he could return to Sweden or perhaps land with another NHL team. In any event, Jonathan Bernier will open the season as the Kings' backup goaltender to Jonathan Quick.

Ersberg Returns to Kings' Practice

News: Ersberg (hand) returned to practice Saturday, LAKingsInsider.com reports. Analysis: Ersberg is starting to slide behind Jonathan Bernier in the battle for backup duties, but he can now work at making his own mark in the competition now that he's healthy.

Kings' Ersberg Hand Injury Becoming Royal Pain

News: Ersberg (hand) still has yet to resume practicing. Analysis: Meanwhile, Jonathan Bernier has turned in two very solid performances in training camp in the battle for the backup duties in LA. Ersberg needs to get back healthy soon if he doesn't want to risk falling too far behind.

Kings' Ersberg Exhibition Debut Delayed by Hand Injury

News: Ersberg (hand) will not play Wednesday as initially expected, the LA Kings Insider reports. Analysis: The Kings are hopeful with an extra day of treatment that he'll be back on the ice Thursday. "Everything is fine. We had it X-rayed and we had it looked at carefully by the doctors. Ersberg will stay back and we're hoping, with a day of treatment, that he's able to get back, and we'll take a look at it for the Phoenix game at home [Thursday]," head coach Terry Murray said. Ersberg is competing with Jonathan Bernier for the backup duties in training camp.

Kings' Ersberg Leaves Practice with Hand Injury

News: Ersberg left practice Monday with a hand injury, the LA Times reports. Analysis: Ersberg initially bruised his glove hand Sunday before leaving Monday's practice. X-Rays were negative and Ersberg is scheduled to start Wednesday's exhibition game. He'll need a strong camp to beat out Jonathan Bernier for the backup goaltending duties for the Kings.

Kings throw Ersberg start in finale

News: Kings goalie Erik Ersberg had 31 saves filling in for Jonathan Quick during a 2-1 overtime win against the Avalanche on Sunday. Ryan Stoa scored his second goal of the season midway through the first period, slipping a puck through the pads of Ersberg. It would be the only mistake Ersberg would make all day. He made 24 saves over the final two periods and overtime. Analysis: Ersberg won his final two appearances of the season to finish 4-3-2 with a 2.40 GAA and .906 save percentage. He appeared in only 11 games as Quick has a breakout season. Ersberg slipped into coach Terry Murray's doghouse in 2009-10 and it will be interesting to see if he returns in 2010-11, with one year left on his contract. Prospect Jonathan Bernier looks ready for a promotion to the NHL, so Ersberg might be let go. Either way, we don't expect him to be a starter next season, so Ersberg won't have much Fantasy appeal. The Kings TG will be no worse than a No. 2 option on Draft Day.

Ersberg rallies Kings to win

News: Usually using two goalies in a game doesn't spell success, but the Kings hit the jackpot during Tuesday's 5-4 shootout win against the Ducks. After Jonathan Quick failed to turn in a solid performance, Erik Ersberg took over and guided Los Angeles to a comeback win. The Kings pulled Quick after the franchise's single-season wins leader yielded three goals on eight shots in the first 22:01. Ersberg took over despite a three-goal deficit. Ersberg made 12 saves in relief for the Kings and allowed only one goal in the shootout. Analysis: Ersberg finally got a chance to showcase his skills after sitting on the bench for most of the second half. Unfortunately, the Kings' coaching staff still backs Quick and Ersberg remains in a backup role. He has minimal Fantasy appeal.