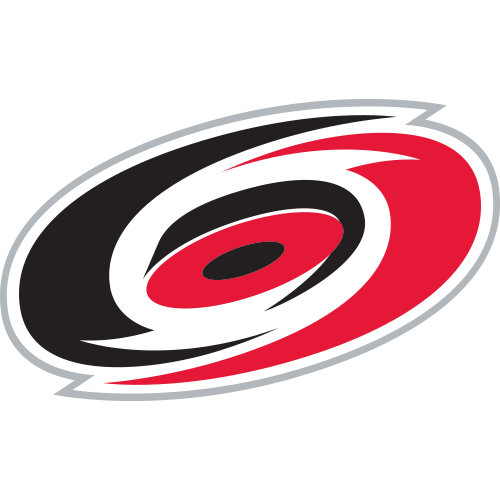 Own

0%

Start

0%

D Rank

NR
Canes' Hillen Still Hasn't Skated

News: Jack Hillen has yet to resume skating with the team since sustaining a concussion nearly three weeks ago, Chantel McCabe of FOX Sports Carolinas reports. Analysis: With Jack Hillen slow to recover from the head injury and only 10 games remaining on the Hurricanes' schedule, it's worth wondering if the team might shut him down for the rest of the season. He's set to become a free agent this summer, so there doesn't seem to be much of an incentive for the Hurricanes to get him back on the ice.

Carolina's Hillen Noticing Progress

News: Jack Hillen (concussion) has reported improvement with his condition and was on the ice for Tuesday's morning skate. Analysis: Jack Hillen is still without a timetable for a return and hasn't been cleared to take part in full-contact practices, but his presence on the ice Tuesday demonstrates progress. The blueliner appeared in just three games with the Hurricanes before the concussion set in.

Canes' Hillen Out With Concussion

News: Jack Hillen is dealing with a concussion and will need to go through the protocol before returning to the ice. Analysis: The news likely rules Jack Hillen out for Tuesday's game against the Blue Jackets, and given the uncertain nature of concussions, it could be longer than that. His status should be updated as he nears a return to the ice.

Caps' Hillen Likely Out With Injury Sunday

News: Jack Hillen is nursing an upper-body injury and isn't expected to play Sunday against the Oilers. Analysis: Jack Hillen likely sustained the injury in Friday's loss to the Wild, during which he saw 21:02 in ice time. Ryan Murphy (leg), who was activated from injured reserve Friday, is expected to rejoin the Hurricanes' lineup in place of Hillen.

Caps Ship Hillen To 'Canes

News: Jack Hillen was traded to the Hurricanes on Saturday along with a 2015 fourth-round draft pick in exchange for defenseman Tim Gleason. Analysis: Gleason was bound for free agency after the season, so the deal is mostly about accumulating the extra draft pick for the rebuilding Hurricanes. That being said, Jack Hillen should still receive a look on the team's third pairing over the final month and a half, though expectations should remain low. On a much more offensively skilled team in the Capitals, Hillen had managed to accumulate five points in 35 games.

Caps' Hillen A Healthy Scratch Against Flyers

News: Jack Hillen was a healthy scratch for the Capitals' 3-2 loss to the Philadelphia Flyers on Sunday, Mike Vogel of Monumental Network reports. Analysis: Given that Sunday's contest was the second of back-to-back games and the Caps are trying to explore their organizational depth ahead of the March 2nd trade deadline, it made sense for them to give Jack Hillen the day off. While he remains a valuable member of the Capitals, particularly with Dmitry Orlov and Nate Schmidt on the injured list, his lack of opportunity on a deep Capitals defense keeps him from being fantasy relevant outside of very deep leagues, as he has just five assists in 34 games this season.

Caps' Hillen: Assists In Three Straight

News: Jack Hillen has recorded an assist in three consecutive games. Analysis: It's a remarkable achievement considering that Jack Hillen hasn't been on the ice for more than 14 minutes in any of those contests and hasn't logged a single second on the Capitals' power-play unit. The production probably will allow Hillen to remain a regular for Washington on the third pairing over Nate Schmidt in the near-term, but nothing about his career production suggests this offensive spurt can be maintained.

Caps' Hillen Expected To Play Wednesday

News: Jack Hillen is set to play Wednesday against the Islanders, Alex Prewitt of the Washington Post reports. Analysis: After appearing in the lineup in the Caps' season opener, Jack Hillen has been a healthy scratch for 19 consecutive games. Hillen will slot in next to Nate Schmidt on the third pairing in the match against his former team, but his stay in the lineup will likely end once Mike Green (upper body) returns from his injury, which is believed to be a day-to-day concern at this juncture.

Caps' Hillen To Miss Next Four Games

News: Jack Hillen (head) will miss the rest of the Capitals' four-game road trip, Katie Carrera of the Washington Post reports. Analysis: The Capitals' unwillingness to bring Jack Hillen along on the road trip would seem to suggest he's dealing with a concussion. Fellow defenseman Patrick Wey will also be unavailable during the road trip, allowing John Erskine and Connor Carrick to pick up more consistent ice time.

Caps' Hillen Could Return Tuesday

News: Jack Hillen (head) will be a game-time decision Tuesday against the Stars, CSN Washington reports. Analysis: With Patrick Wey sidelined with a head injury of his own, Jack Hillen will have a decent shot at drawing back in after missing the last two games. If active, Hillen figures to join either Mike Green or Julien Brouillette on the second or third defensive pairing, respectively.