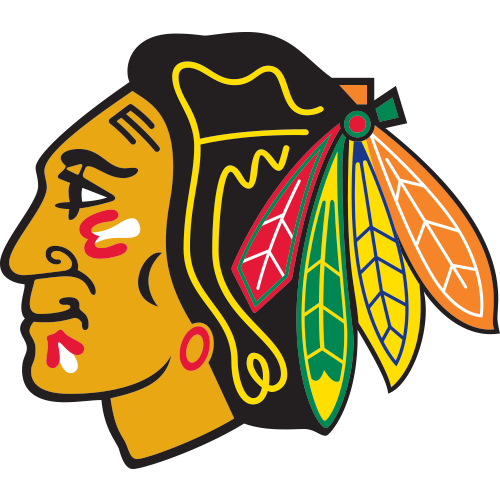 Own

0%

Start

0%

C Rank

NR
Rangers Acquire Beach From Chicago

News: The Blackhawks traded Kyle Beach to the Rangers on Friday in exchange for Brandon Mashinter, ESPN New York's Katie Strang reports. Analysis: Kyle Beach was a flop for the Blackhawks after he was drafted 11th overall in the 2008 NHL Entry Draft, never appearing in an NHL game for the team. He now appears poised to settle into the minor league journeyman phase of his career.

Hawks Loan Beach To Swedish Team

News: The Blackhawks announced Sunday that Kyle Beach has been assigned to HV71 of the Swedish Hockey League, Tracey Myers of CSN Chicago reports. Analysis: Kyle Beach was the Blackhawks' first-round pick in 2008, but has never been able to carve out a role for himself at the NHL level. He's being loaned to HV71 temporarily to fill in for some injured players, so he'll be back with AHL Rockford at some point, but the move shows that he's not part of the Hawks' plans in the immediate future.

Hawks Send Beach To Rockford

News: Kyle Beach was assigned to Rockford of the AHL on Tuesday, ESPN Chicago reports. Analysis: There was a report earlier in the week that the Blackhawks placed Kyle Beach on waivers, but there obviously were no takers. Beach keeps inching up toward the big club, but this will be the fourth straight year he starts at Rockford. After a shortened 2011-12 season, the enforcer rebounded last season with 204 penalty minutes along with 16 goals and 10 assists in 66 games. The team's 2008 first-round pick might finally get his first taste of the NHL this season, but it's not likely to be an extended look.

Blackhawks Waive Beach

News: The Blackhawks placed Kyle Beach on waivers Monday, Kevin Allen of USA Today reports. Analysis: Kyle Beach, taken by the Blackhawks in the first round of the 2008 draft, was given a chance to earn a roster spot during training camp, but he did not show enough to stick around. Beach has yet to appear in an NHL game, and he will have to continue to wait to make his debut at the top level.

Chicago Brings Back Beach

News: Kyle Beach agreed to a one-year deal with Chicago on Wednesday. Analysis: Kyle Beach hasn't turned into much of an offensive threat since the Blackhawks took him 11th overall in the 2008 draft, but he does show a lot of penalty minute potential. He had 204 in 66 AHL games last season.

Hawks' Beach Fills Up Penalty Sheet in AHL Brawl

News: Kyle Beach lived up to his reputation as a bruiser as his fight in a Rockford AHL game turned into a brawl on Saturday against Grand Rapids. Analysis: Kyle Beach took on Grand Rapids Riley Sheahen in a fight in the second period of the IceHogs' 11-6 loss that erupted into a brawl that saw Beach and seven other Rockford kicked out of the game. Beach collected a misconduct, aggressor game misconduct, instigating and fighting penalties in the brawl.

Beach Sent To AHL

News: Kyle Beach was sent to Rockford (AHL) on Monday, Adam Jahns of the Chicago Sun-Times reports. Analysis: It should come as little surprise as he's still probably a half season away from breaking through with the big club. Even though he's opening the year at Rockford, Kyle Beach remains a good long-term target in keeper formats.

Chicago's Beach Needs A Little Growing Up

News: Beach admitted he needs some more maturity if he hopes to make the next move to the Blackhawks, ESPN Chicago reported from the Blackhawks Convention last week. Analysis: The number one pick and 11th overall from the 2008 NHL Entry Draft skated his first full season at Rockford of the AHL in 2010-11. He skated in 71 games and scored 16 goals while assisting on 20 goals. The lack of maturity tag is not much of a surprise and Beach says that he needs to improve in that area.

Blackhawks' Beach Struggling In Minors

News: Beach, a power forward prospect for Chicago, has just 22 points in 44 games for Rockford of the AHL. Analysis: He had a hot start to the month of January, with nine points in nine games, the first time he showed signs of life offensively this year, then went four straight scoreless since. Beach is still a good long-term prospect, but he may need another year in the AHL after this one.

Beach Lights the Lamp for 'Hawks Lone Goal

News: Beach scored the lone goal in the Blackhawks' 4-1 loss to Pittsburgh in Tuesday's preseason game. Analysis: Beach is trying to make the jump from the WHL to the NHL without a long stopover at Rockford of the AHL. Not only are the 'Hawks watching his performance on the ice, but also off of it. The physical Beach has had instances of taking his fisticuffs off the ice. Last season, he did skate for Rockford of the AHL for four regular season games and five postseason contests. He went scoreless in the regular season, but had three goals in the postseason for the IceHogs.