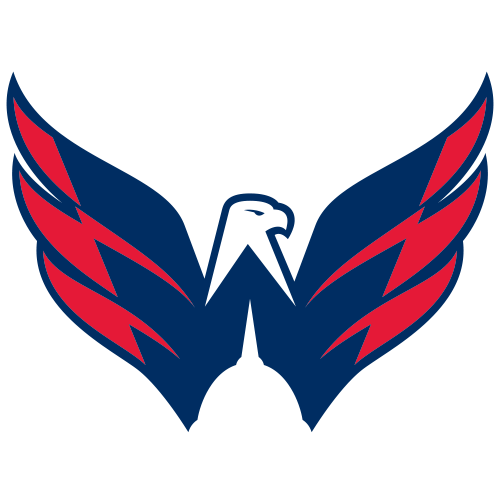 Own

0%

Start

0%

G Rank

NR
Dekanich Playing In KHL

News: Mark Dekanich, who spent last season with the Jets' AHL affiliate in St. John's, is playing for Zagreb Medvescak, a KHL team, in his home country of Croatia. Analysis: The news of Mark Dekanich's international signing flew under the radar, as the Canadian goalie (of Croatian descent) had seen his prospect star dim in recent years.

Jets' Dekanich Clears Waivrs

News: Mark Dekanich has officially cleared waivers, according to TSN.ca. Analysis: It was somewhat surprising that no other team claimed Mark Dekanich as there are quite a few who could use some goalie depth. He will likely be assigned to St. John's of the AHL.

Jets Waive Dekanich

News: Mark Dekanich was waived by the Jets on Friday, according to Darren Dreger of TSN. Analysis: Mark Dekanich has played in one career NHL game in the 2010-11 season with the Predators. He will likely be claimed by a team that has room for goalie depth in their system.

Dekanich Sent To AHL

News: Mark Dekanich was one of seven players signed to the Jets' minor league affiliate the St. John's IceCaps, team's official website reports. Analysis: Mark Dekanich was drafted in the fifth round of the 2006 NHL entry draft and is probably going to spend the year in the minors regardless of when the NHL lockout ends.

Jets Sign Dekanich

News: Mark Dekanich has signed with the Jets, James Mirtle of the Globe and Mail reported Friday. Analysis: The terms of the deal haven't yet been disclosed, but Mark Dekanich will head off to Winnipeg where he'll likely back up Ondrej Pavelec along with Al Montoya. The 26-year-old Dekanich has just one NHL start under his belt, and made just five starts at the AHL level last season because of an ankle injury.

Columbus' Dekanich Out 4-to-6 Months

News: Mark Dekanich has undergone the Brostrom procedure and faces a 4-to-6 month recovery time, Columbus Dispatch writer Aaron Portzline reports. Analysis: As a professional athlete, Mark Dekanich has good odds as far as the procedure being a success. Still, the surgery is a fairly serious one and is a concern for Dekanich's development.

Jackets' Prospect Dekanich Hurt Again

News: Mark Dekanich will undergo an MRI on the same ankle he injured earlier this year and is out indefinitely, reports Aaron Portzline of the Columbus Dispatch. Analysis: The team will provide an update on Wednesday, but it looks like this season is a write-off for the apparently NHL-ready netminder. Neither the Jackets nor Mark Dekanich can catch a break this season. But perhaps there is a silver lining -- he won't get promoted any time soon and be hung out to dry by the pathetic Jackets.

Dekanich Back In Action For Jackets' AHL Squad

News: Mark Dekanich is making his debut on Saturday for AHL Springfield, Falcons broadcaster Mike Kelly reports. Analysis: After battling through two lower body injuries that have wrecked his season to date, the Blue Jackets will likely give Mark Dekanich time to get back into game shape before calling him up. With neither Curtis Sanford nor Steve Mason playing particularly well between the pipes though, the temptation could be there to call Dekanich up quickly if he looks good right out of the gate.

Jackets' Dekanich Begins Skating

News: Mark Dekanich (groin) has begun skating, albeit gingerly, the Columbus Dispatch reports. Analysis: The Blue Jackets are now considering giving Mark Dekanich an extended run in the AHL once he's healthy, rather than quickly promoting him to the NHL roster, so don't expect to see him in net for Columbus any time soon.

Blue Jackets' Dekanich Suffers Groin Injury

News: Mark Dekanich suffered a groin injury while warming up prior to Friday's AHL game, Aaron Portzline of the Columbus Dispatch reports. Analysis: Mark Dekanich was sent to the AHL to get back in shape after recovering from an ankle injury, but his latest setback will keep him on the shelf awhile longer. Blue Jackets GM Scott Howson termed Dekanich "week-to-week," so a target return date has yet to be established.