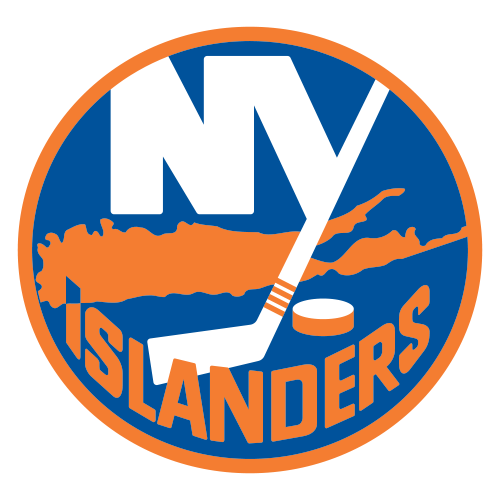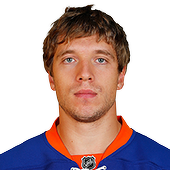 Own

8%

Start

4%

LW Rank

NR
Kulemin Scores Winner For Isles, Forces Game 7

News: Nikolay Kulemin scored the game-winning goal in Saturday's 3-1, Game 6 win over the Capitals. Analysis: He was Johnny on the spot and wide open in front of Braden Holtby on a strange play. He went across the top of the crease and wrapped the puck inside the left post after bulling his way through a melee between the benches. There were simply too many Caps out of the play and Kuly took advantage. It's his second point of the postseason.

Isles' Kulemin Gets First Postseason Point

News: Nikolay Kulemin contributed an assist and five hits in Sunday's Game 3 win over the Capitals. Analysis: Nikolay Kulemin was credited with the primary assist on John Tavares' game-winning goal, as his redirected shot bounced off goalie Braden Holtby's pad into the waiting stick of the Isles' captain. Though he saw 17:16 of action while skating on the Isles' top line, Kulemin won't make for a strong selection in daily lineups during the postseason. The 28-year-old supplied just 15 goals and 31 points over 82 games during the regular season.

Isles' Kulemin: Three Points In Four Games

News: Nikolay Kulemin pitched in with an assist in his 13:27 of ice time Saturday against the Devils. Analysis: Nikolay Kulemin has three points in four games, but as has been the case throughout his career, he remains a depth scorer -- nothing more, nothing less. Don't overreact to the relative hot spell for the winger, as it's not indicative of his future production.

Isles' Kulemin: Points In Three Straight

News: Nikolay Kulemin netted a goal in Saturday's 5-3 loss to the Hurricanes. Analysis: After being held without a point for over a month, Nikolay Kulemin has now provided offense in his last three games, totaling a goal and three assists. Even so, there's not much value to be had in a player scoring at less a half-point-per-game pace on the season, especially while he retains a role on the Isles' third line.

Isles' Kulemin Assists Twice In Win

News: Nikolay Kulemin gathered two assists in Tuesday's 5-1 win over the Coyotes. Analysis: After supplying two goals and an assist in a Jan. 19 win over the Flyers, it's taken more than a month for Nikolay Kulemin to pick up his next point. There's not much of a place in most fantasy leagues for skaters who submit 15-game scoring slumps, so Kulemin will likely need to showcase some sustained production before attaining more relevance.

Isles' Kulemin Picks Up Three Points In Win

News: Nikolay Kulemin netted two goals, one shorthanded, and an assist in Monday's 7-4 win over the Flyers. Analysis: Nikolay Kulemin is heating up as his three point output gives him six points in his last five contests, including five goals in that span. The 28-year-old will likely cool off as this level of production is unsustainable for him, but he's up to 20 points on the season and could reach the 40-point plateau by the end of the year.

Isles' Kulemin Nets Goal In Win

News: Nikolay Kulemin potted a goal and finished plus-2 in Tuesday's win over the Rangers. Analysis: Nikolay Kulemin has goals in back-to-back games, but he'll need to pile up some more shot attempts in order to be optimistic about his chances of sustaining that production. He's averaging a meager 1.44 shot attempts per game on the season, which predictably hasn't lent itself to many points.

Isles' Kulemin Breaks Skid

News: Nikolay Kulemin recorded an empty-net goal in Saturday's triumph over the Lightning. Analysis: After recently seeing some run on the top line with John Tavares and Kyle Okposo, Nikolay Kulemin has since returned to the second trio after failing to provide much production during that time. Saturday's goal marked the first point Kulemin has recorded in December, breaking an eight-game scoreless skid. The empty-netter should do little to inspire hope that a breakout might be imminent for the winger.

Isles' Kulemin Earns Second Star Tuesday

News: Nikolai Kulemin was named the game's second star Tuesday, putting up a shorthanded goal, an assist and a plus-2 rating in a 6-0 rout of the Avalanche. Analysis: The fine night ended a six-game scoring drought for Nikolai Kulemin, who hadn't registered on the sheet since Oct. 25 against Dallas, looking totally invisible for large stretches of the Isles' five-game road trip. Home cooking's made a difference for Kulemin this year, as he has six points in six games on Long Island, and two points in nine games everywhere else.

Isles' Kulemin Clicks With Grabovski And Nielsen

News: Nikolai Kulemin netted a short-handed goal and added an even-strength assist in Saturday's 7-5 victory over the Stars. Analysis: The goal was his first of the season. He and Mikhail Grabovski have chemistry from their days in Toronto, and Frans Nielsen appears to be the guy who can round out a really nice line. His fantasy contributions will be inconsistent, but he can be helpful in deep formats that also count hits.