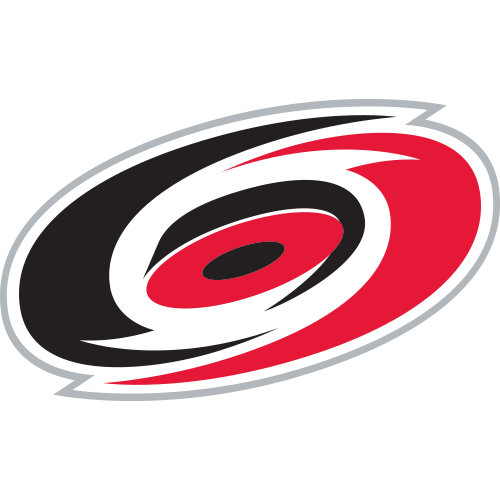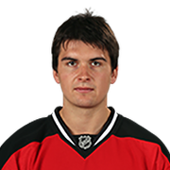 Own

0%

Start

0%

C Rank

NR
Ex-NHLer Loktionov Inks Deal With KHL Club

News: Andrei Loktionov will sign with Yaroslavl of the KHL, James Mirtle of the Globe and Mail reports. Analysis: After undergoing shoulder surgery in May, Andrei Loktionov noticed a cool market in free agency this summer, never even earning a training camp invite with an NHL team. Though the 24-year-old boasts 155 games of experience, he's never been much more than a third-pairing player during stints with the Kings, Devils and Hurricanes. In returning to Russia, he'll look to demonstrate he's healthy in an effort to earn an NHL contract next season.

Canes' Loktionov To Have Surgery

News: Andrei Loktionov will require surgery to repair his injured shoulder, Chip Alexander of the Raleigh News & Observer reports. Analysis: Andrei Loktionov suffered the injury while playing for Russia in the World Championships, and will undergo surgery in Switzerland. He should be healthy for the start of training camp, but the injury may end up costing the restricted free agent some money in this summer's contract negotiations with the Hurricanes.

Hurricanes' Loktionov Leaves Monday's Game

News: Andrei Loktionov left Monday's game against the Senators with an undisclosed injury, NHL.com reports. Analysis: The same applies to Jiri Tlusty, with the Hurricanes having recalled forward Chris Terry from AHL Charlotte in advance of Tuesday's game against the Penguins.

Canes' Loktionov Collects Two Helpers

News: Andrei Loktionov handed out two assists in Tuesday's win over Pittsburgh. Analysis: Andrei Loktionov's been clipping along at a user-friendly point-per-game pace over his last eight contests; fantasy owners in deeper formats should take note, as he's still widely available. Whatever issue forced him from Monday's game, he's healthy now.

Lokitonov Fitting In Well In Carolina

News: Hurricanes coach Kirk Muller has been impressed with Lokitonov's play since he arrived from New Jersey at the trade deadline, the Raleigh News & Observer reports. "I'm really pleased with him," Muller said. "His attitude has been great in terms of wanting to learn and get better. He's a smart little two-way player who has been dependable without the puck and he works hard. He competes. He's earned his ice time." Analysis: Lokitonov got off to a slow start with his new team following the trade, with zero points in his first six games; however, he now has a pair of two-point efforts in his last four contests. Lokitonov is now skating on the Canes' top line alongside Eric Staal and Jiri Tlusty, which boosts his fantasy value significantly. As long as this line combination remains intact, feel free to roll Lokitonov in daily or weekly leagues.

Pair Of Points For Hurricanes' Loktionov

News: Andrei Loktionov notched a pair of points in Tuesday's 5-4 loss to the Islanders. Analysis: Both of Andrei Loktionov's points came in the first period, helping the Hurricanes to make up some ground on a 4-0 deficit early on. The team ultimately fell short in the comeback bid, saddling Loktionov with a minus-2 rating over his 13:44 of ice time.

Loktionov Picks Up First Points With 'Canes

News: Andrei Loktionov scored a power-play goal and dished out an assist in Tuesday's win over Columbus. Analysis: These were Andrei Loktionov's first points since being traded to Carolina, and as they gave him just 14 on the year, this isn't hugely actionable news in the realm of fantasy. Still, it's worth noting that he saw some power-play time and produced.

Canes' Loktionov Faces Former Team Saturday

News: Andrei Loktionov will face his former team Saturday when the Hurricanes visit the Devils. Analysis: Same colors, different team. This will be Andrei Loktionov's second game with Carolina after coming over earlier this week in exchange for Tuomo Ruutu and a conditional third-round pick. The Russian spent most of his time centering the third line between Pat Dwyer and Nathan Gerbe in his first game with the Canes on Friday, but the real story was the 4:04 of man advantage time he received. For a guy who normally averages 0:33 per game on the PP, he could be thrust into fantasy relevance if the power-play time keeps up. We wouldn`t count on it, however, since the Canes are dealing with an 0-for-25 slump on the man advantage and this was likely an experiment by coach Kirk Muller to jumpstart his offense. Look for him to be motivated Saturday against his ex-teammates.

Devils Deal Loktionov To Hurricanes

News: Andrei Loktionov was traded to the Hurricanes along with a conditional third-round draft pick on Tuesday in exchange for Tuomo Ruutu. Analysis: The 23-year-old Andrei Loktionov had compiled 12 points in 48 games with the Devils, and figures to be installed as the third-line center with his new club. He's certainly a nice get for the Hurricanes considering the team dealt Ruutu for salary cap reasons.

Devils' Loktionov Suffers Apparent Wrist Injury

News: Andrei Loktionov was spotted with an ice bag on his left wrist after being slashed in Friday's win over Edmonton, Tom Gulitti of the Bergen Record reports. Analysis: He played just two shifts in the third period, although head coach Peter DeBoer said that Andrei Loktionov is fine health-wise. Nevertheless, consider him questionable to play Saturday, as he's been on the bubble for a regular spot in the team's forward corps recently anyway.