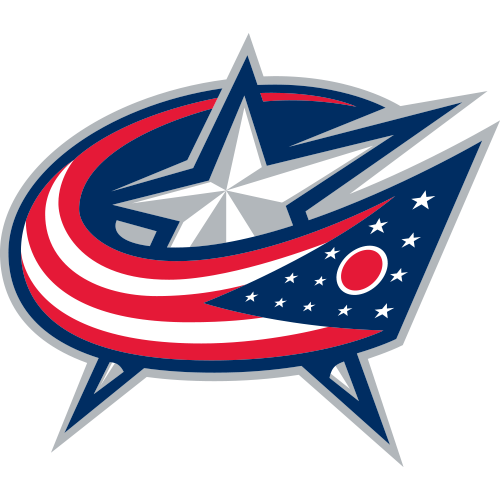 Own

0%

Start

0%

LW Rank

NR
Jackets Extend Qualifying Offer To Mayorov

News: The Blue Jackets have made a qualifying offer to Maksim Mayorov, the Columbus Dispatch reports. Analysis: He'll be playing in Russia this season, but the Blue Jackets will be able to retain his North American rights.

Mayorov Signs With KHL Kazan Ak-Bars

News: Maksim Mayorov has signed with KHL's Kazan Ak-bars, Dmitry Chesnokov reports. Analysis: Maksim Mayorov, formerly with AHL Springfield, signed with Russia's Kazan Akbar on Wednesday. In four years in the Columbus system, he has been called up for 22 games and has registered just three points.

Blue Jackets Send Down Mayorov

News: Maksim Mayorov was assigned to AHL Springfield on Sunday, the Blue Jackets' official Twitter page reports. Analysis: Maksim Mayorov began this season with the Blue Jackets and played eight games before being sent down in October. He was recalled again in March, and ended up with two points (1G, 1A) in his 10 NHL games on the year. It remains to be seen if Mayorov will earn NHL time next season.

Jackets Recall Mayorov From AHL Springfield

News: Maksim Mayorov was an emergency call up on Thursday, Blue Jackets' official Twitter reports. Analysis: After being sent down to the AHL back in October and has spent the the season there since. It is not likely he will remain in the NHL for a long term.

Jackets Send Mayorov To AHL Springfield

News: The Blue Jackets sent Maksim Mayorov down to AHL Springfield on Friday, Aaron Portzline of the Columbus Dispatch reports. Analysis: Maksim Mayorov has appeared in eight NHL games this season, already setting a career high. He did pot a goal but he could remain in the AHL barring an injury. The 22-year-old has two points in 20 career games.

Mayorov Scores For Blue Jackets

News: Maxim Mayorov picked up a goal in under 10 minutes of ice time Saturday. Analysis: He looked good in his limited shifts, and seems to be on the road to earning a regular spot in the lineup.

Mayorov Gets Shot For Blue Jackets Saturday

News: Maxim Mayorov will be in the lineup Saturday after being a healthy scratch for Friday's opener. Analysis: He'll skate on the fourth line with Derick Brassard and Derek MacKenzie, so don't expect too much from him.

Mayorov Makes Blue Jackets' Roster

News: Maxim Mayorov will begin the season on the Blue Jackets' roster and see time on the third or fourth line. Analysis: That's not the horrible assignment it might seem, as his linemates would be Derick Brassard and the Jackets' top prospect Ryan Johansen. Maxim Mayorov will be fighting with veteran Derek MacKenzie for ice time though, so he'll have to shine when he gets his chances if he wants to stick with the big club for the long haul.

Mayorov Has Two Point Night for Blue Jackets on Tuesday

News: Maxim Mayorov scored an unassisted goal and added an assist in Tuesday's split-squad victory over the Jets. Analysis: He's developed into a well-rounded player in the AHL the last few seasons and seems ready for regular NHL duty. The Blue Jackets have a number of young players competing for slots in the big leagues this season though, so Maxim Mayorov needs nights like this to stand out from the crowd.

Blue Jackets Deny Mayorov Headed Back To Russia

News: Both Blue Jackets GM Scott Howson, and Mayorov's agent Rollie Hedges, have denied rumors that Mayorov will play in Russia with AK Bars Kazan this season, the Columbus Dispatch reports. Analysis: "There's nothing to this," Hedges told The Dispatch. "He's just training with them; he's not playing there. I talked to him yesterday. Max knows this is the best chance he's had to make the (Blue Jackets). When players are over in Russia, they have to train; and the best way to train is with a Russian club team. He wants to be ready this year." Mayorov is one of the leading candidates for a spot in the bottom six, and his odds of breaking camp with the Jackets will only improve if they can't replace Kristian Huselius on the free agent market.