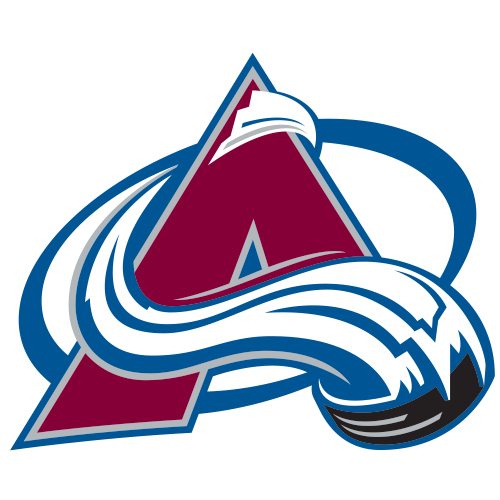 Own

0%

Start

0%

D Rank

NR
Avalanche Place Noreau On Waivers

News: Maxim Noreau was placed on waivers by the Avalanche on Tuesday, Renaud Lavoie of TVA Sports reports. Analysis: He has only played six NHL games in his career and has spent the last three years playing in Switzerland. If another NHL team does not claim him, Maxim Noreau will report to AHL Lake Erie. Noreau last appeared in the NHL during the 2010-11 season with Minnesota, where he only lasted five games with the team. There is a very low chance that he will see NHL action this season, minimizing his fantasy value.

Avs Sign Noreau To Two-Year Contract

News: Maxim Noreau signed a two-year, $1.25 million contract with the Avalanche on Monday, Adrian Dater of the Denver Post reports. Analysis: The contract is a one-way deal, giving Maxim Noreau a great chance at breaking training camp with the big club after spending the last three seasons in Switzerland. The 27-year-old showed decent ability as a scorer during his time overseas, but may struggle to remain productive with the increased speed of the NHL.

Noreau To Play In Switzerland

News: Recently acquired restricted free agent Noreau will play the upcoming season in Switzerland, according to Bergen Record's Tom Gulitti. Analysis: Noreau was a prolific scorer from the blue line in the Minnesota Wild's system, as he notched 52 points with Houston (AHL) last season. It was unclear how the Devils would have used Noreau given the crowd on their blue line, but Noreau will be playing in Switzerland this season according to reports.

Noreau Traded To New Jersey

News: Noreau has been traded to the Devils for David McIntyre, Tom Gulitti of the Bergen Record reports. Analysis: The 24-year-old appeared in five games for the Wild and was a minus-1 in those contests. He's shown an aptitude for delivering at the offensive end during his time in junior hockey and the AHL, where he tallied 54 points (10 G, 44 A) in 76 games with Houston last season.

Wild's Noreau to Get Extensive Ice Time

News: Noreau had three shots on a goal and was on the ice for 14:42 in Saturday's loss to Tampa Bay. He's likely to get extensive playing time with several defensemen hurt and the Wild looking toward next season after being eliminated from the playoffs, the Minneapolis Star Tribune reports. Analysis: Noreau is second among AHL defensemen with 54 points and led the AHL in power-play points. He's not viewed as a top prospect and the Wild have questions about his defense, but he's a blueliner to pick up for the final few games of the season or deeper keeper leagues.

Wild's Noreau Recalled From AHL

News: Noreau was recalled from Houston of the AHL. Analysis: He may be needed Saturday with Marek Zidlicky, Nick Schultz and Cam Barker all questionable with injuries.

Wild's Noreau Makes AHL All-Star Team

News: Noreau has seven goals and 26 points in 45 games for Houston of the AHL. He was named to the AHL All-Star game for a second consecutive season, but the Wild have been hesitant to call him up due to his defense, the Minneapolis Star Tribune reports. Analysis: He's a player to remember for the second half of the season if the Wild call him up from the AHL. He's not considered a top prospect, but could help fantasy teams if he's able to produce on offense once he gets to the NHL.

Wild trims roster down Monday

News: The Minneapolis Star-Tribune reports that the Wild has cut the following players from their camp: C Corey Locke, C Bryan Lundbohm, C Peter Olvecky, C Morten Madsen, C Marco Rosa, LW Matt Kassian, LW Jason Ryznar, RW Jesse Schultz, D Paul Albers, D Maxim Noreau, D Brandon Rogers, D Clayton Stoner, G Anton Khudobin and G Nolan Schaefer, D John Scott and G Barry Brust. Analysis: None of these players have any Fantasy value. Continue to ignore him in all formats.