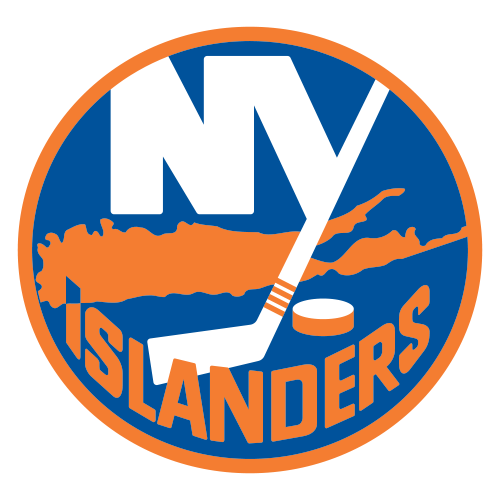 Mikko Koskinen
G / N.Y. Islanders / EXP: YRS
Height:
Weight: lb
Age:
College: None
Own

0%

Start

0%

G Rank

NR
Isles Qualify Koskinen

News: Mikko Koskinen received a qualifying offer from the Islanders on Monday, according to Islanders Point Blank. Analysis: Mikko Koskinen played most of last season in Finland, not because he didn't want to play in the AHL but because the Isles were loaded with goaltending prospects. No word yet on where he plays this season, but one thing we know for sure, it won't be on Long Island.

Isles' Koskinen Assigned to KalPa Of The Finnish Elite League

News: Mikko Koskinen was assigned to KalPa of the Finnish Elite League on Tuesday, according to the Islanders web site. Analysis: Not only do the Isles full of goaltenders at the NHL level (Rick DiPietro, Evgeni Nabokov, Al Montoya), but they have the same problem at the AHL level (Mikko Koskinen, Anders Nilsson, Kevin Poulin). In order to get Koskinen more playing time, they shipped him off to Sweden, he is still very much in the Isles future plans, but is behind Poulin as the Isles number one prospect in net.

Isles Send Down Koskinen

News: Mikko Koskinen was one of many players the Islanders sent down to Bridgeport of the AHL this week. Analysis: The Isles like his poise, but with a logjam of veterans ahead of him -- Rick DiPietro, Evgeni Nabokov, Al Montoya -- he's currently at best fourth on the team's depth chart. Mikko Koskinen, who had wrist surgery this summer but we'll assume all is close to well, needs a trade of Nabakov and probably an injury to one of the others to even start entering the discussion.

Isles' Koskinen To Have Surgery On Wrist

News: Koskinen will have surgery on his wrist in the near future, according to Newsday's Katie Strang. Analysis: Koskinen impressed the team when he was forced to play due to all the injuries the Isles suffered in net, but he may be no better than fourth on the organization's depth chart, behind Al Montoya, Kevin Poulin, and Rick DiPietro.

Koskinen Demoted By Isles

News: Koskinen has been returned to AHL Bridgeport, the Islanders' official site reports. Analysis: Koskinen, who was yanked from Sunday's win over Buffalo after stopping just 10 of 14 shots, heads back to the AHL to make room for the return of fellow goalkeeper Nathan Lawson.

Koskinen Gets Sunday Start For Isles

News: Koskinen will start Sunday night's game against the Sabres, the Islanders' official site reports. Analysis: Though Koskinen has given up 11 goals in his three starts for the Isles, he is coming off back-to-back wins (over Montreal and Pittsburgh) in which he has allowed three goals.

Isles' Koskinen To Start Friday

News: Koskinen will start against the Pens on Friday night, the Isles' official site reports. Analysis: Even with the depleted state of the Penguins' offense right now, we still can't endorse Koskinen as a viable option thanks to the squad in front of him and his lack of experience at the NHL level.

Isles' Koskinen Saves 37, Wins In Shootout

News: Koskinen stopped 37 of 40 pucks through regulation and OT, then stopped all four of Montreal's attempts in the shootout to earn his first NHL win Thursday. Analysis: Koskinen struggled in his first taste of NHL action, surrendering five goals to Toronto on Tuesday, but he was much better this time, facing a lot of shots and looking like an NHL goalie while doing it. He's the last man standing in the crease for the Isles, at least for the time being, so Koskinen is the guy for now, although he may split time with Nathan Lawson when Lawson is good to go in about a week.

Koskinen To Start For The Islanders On Thursday

News: Koskinen will start versus Montreal on Thursday, according to Newsday. Analysis: A quick recap of the Isles goaltending situation -- Dwayne Rolson traded to Tampa Bay, Rick DiPietro broken face out another month, Evgeni Nabokov refuses to report, Nathan Lawson should be back within a week, Kevin Poulin out for the season with a knee injury. Makes you wonder what the over/under line is on a Koskinen injury. The Islanders are looking to trade for a veteran backup, but with a team headed for the draft lottery no matter who they put in net, one has to wonder if it's worth giving up anything of value.

Isles' Koskinen Loses Surprise NHL Debut

News: After Kevin Poulin (knee) was injured prior to the game, Koskinen was forced to make his NHL debut and stopped 21 of 26 shots in Tuesday's 5-3 loss to Toronto. Analysis: It's pretty hard to believe, but at the moment Koskinen is the Islanders' number one goalie. The 2009 second-round pick was viewed as a project when he was drafted and it's clear he isn't ready to play in the NHL right now. That being said, if Poulin is out for an extended period of time, Koskinen is going to be forced into action. He's not worthy of a roster spot at the moment and he's only a fringe prospect in keeper leagues.