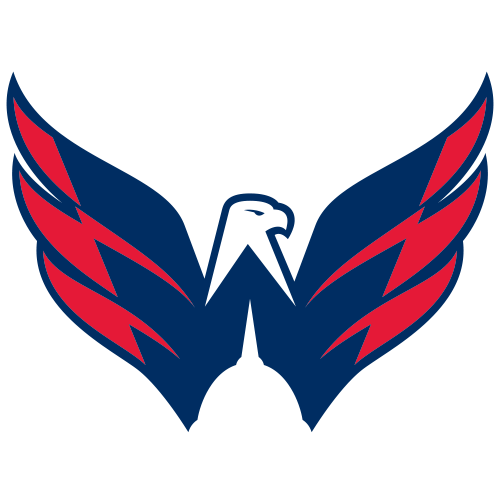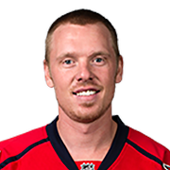 Own

0%

Start

0%

C Rank

NR
Agent: Caps' Stoa Has Not Signed With KHL Team

News: Contrary to earlier reports, the agent of Ryan Stoa denies that his client has not in fact agreed to play in the KHL next season, Alex Prewitt of The Washington Post reports. Analysis: It had been reported earlier that Ryan Stoa, who appeared in only three games for the Caps last season, was bound for Mettalurg Magnitogorsk in the KHL, but his agent claims that "he's not signed...there's nothing to it". Stoa's camp insists their desire is to re-sign with the Capitals. With a renewed attention to making their minor-league affiliate more competitive, there may be room for Stoa in the Capitals organization, but his limited production at the NHL level and the uphill battle he faces to make the opening night roster does not afford him much consideration outside of the deepest of leagues.

Ex-Capital Stoa Signs With KHL Club

News: Ryan Stoa signed with Metallurg of the KHL on Wednesday, Alex Prewitt of the Washington Post reports. Analysis: Ryan Stoa was relegated to AHL Hershey for most of last season, where he totaled 40 points in 67 games. The strong performance in the minors resulted in a three-game promotion to the Capitals, the first time he's appeared in the NHL since the 2010-11 campaign. With Stoa viewed as little more than an organizational depth option for the Capitals, the 27-year-old will pursue a more lucrative opportunity overseas.

Caps Reassign Stoa

News: The Capitals reassigned Ryan Stoa to AHL Hershey on Monday. Analysis: Ryan Stoa failed to crack the scoresheet in three games during his stint with the Caps, so he'll return to Hershey, where he posted 12 goals and 21 assists in 51 games before being called up.

Caps Recall Stoa

News: Ryan Stoa was recalled from AHL Hershey on Wednesday. Analysis: Ryan Stoa has played exclusively with Hershey this season, ranking second on the team in assists (21) in his 51 games. It will likely be difficult for him to crack the lineup most nights with the Capitals.

Caps Recall Stoa

News: Ryan Stoa was recalled from AHL Hershey on Thursday. Analysis: With NHL teams now able to resume practicing, Ryan Stoa will rejoin the Capitals to fill out their forward lines while some of their players remain in Sochi. Stoa has amassed 10 goals and 19 assists over 45 games for Hershey.

Caps' Stoa Sent Down

News: Ryan Stoa was reassigned to AHL Hershey on Friday, Mike Vogel of the Capitals' official site reports. Analysis: Ryan Stoa's NHL debut will have to wait, as the team sent him down to make room Tyson Strachan with Mike Green (upper body) uncertain for Friday's game. The 26-year-old Stoa has nine goals, 15 assists and 39 penalty minutes in 36 games with Hershey this season.

Capitals' May Turn To Stoa Against Buffalo

News: If the Capitals hold Brooks Laich out of the lineup against the Sabres Tuesday night, look for the recently called-up Ryan Stoa to take his place on the team's second line alongside Martin Erat and Troy Brouwer, Mike Vogel of Monumental Network reports. Analysis: Already without Mikhail Grabovski, the usual second line center, the Capitals may turn to Ryan Stoa if Laich is unable to go tonight. The Capitals have experimented with Martin Erat and Eric Fehr at center before but with poor results, it's not surprising they want a natural center-man like Stoa to fill the void. Stoa has nine goals and 15 assists in 36 games with the AHL's Hershey Bears this season. If Brooks Laich or Mikhail Grabovski are out for a significant period of time, Stoa may have some fantasy value in deeper leagues, but given that this is likely to be a short stint with the Capitals, it's hard to recommend picking Stoa up unless the situation develops in his favor more.

Stoa Recalled By Caps

News: The Capitals have recalled Ryan Stoa from AHL Hershey, the Washington Post reports. Analysis: Ryan Stoa gives the Caps some added depth up front, with Mikhail Grabovski ailing and Brooks Laich having sat out team drills during practice Monday.

Caps Sign Stoa To One-Year Deal

News: The Caps have signed Ryan Stoa to a one-year deal, according to Capitals.com. Analysis: Ryan Stoa was with the AHL last year, scoring 16 goals with 20 helpers in 75 games. He last played in the NHL with Colorado in 2010-11. He is just 25 years old and stands a sturdy 6-3, weighing 200 pounds.

Avs Send Stoa To Minors

News: Ryan Stoa has been sent to AHL Lake Erie, reports the Denver Post. Analysis: Another disappointing preseason for Ryan Stoa, who was once thought to be one of the Avs' blue-chip prospects. This makes three consecutive years Stoa has failed to make the team out of training camp, which could very well put his future with the team in jeopardy. He will likely be one of the first guys called up if the Avs run into injury trouble down the road, but fantasy-wise, we wouldn't recommend putting any stock in him at this point in time.