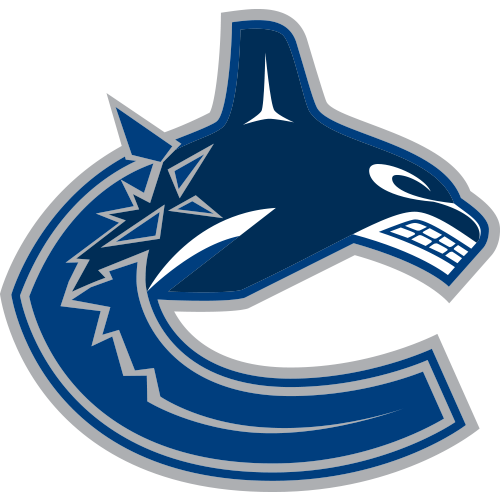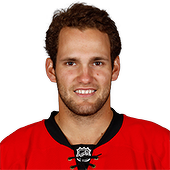 Own

2%

Start

0%

RW Rank

NR
Opening season in AHL

News: Linden Vey was placed on waivers Monday and cleared Tuesday, reports The Province. He will head to AHL Utica. Analysis: After a fairly quiet 2014-15 in qhich Linden Vey managed only 24 points in 75 games, it seems likely Vey will pass through waivers. However, at just 24 years old and with two hugely productive AHL campaigns under his belt, Vey retains some long-term upside, so it's surprising to see him pass through waivers safely. He'll likely be the top call-up option for the Canucks when they need help in their forward ranks.

Canucks Re-Up Vey For One Year

News: Linden Vey signed a one-year, $1 million contract extension with the Canucks on Monday, ESPN's Pierre LeBrun reports. Analysis: Linden Vey had a bumpy first season in Vancouver, and ended up finishing with 10 goals and 14 assists across 75 games. The Canucks probably view the 23-year-old as a bottom-six option in their forward ranks heading into 2015-16.

Canucks' Vey To Play in Game 4

News: Linden Vey will reenter the lineup for Tuesday's Game 4 against the Flames, Mark Spector of Sportsnet.ca reports. Analysis: With Alex Burrows suffered a broken rib during Tuesday's morning skate and being ruled out for the game, Linden Vey will play for the first time since the April 11 regular-season finale against the Oilers. The Canucks are healthy down the middle right now, so it looks like Vey will be forced to shift to the wing Tuesday, possibly as a member of the second line next to Nick Bonino and Chris Higgins.

Canucks' Vey Notches Goal In Win

News: Linden Vey tallied a goal in Tuesday's shootout win over the Predators. Analysis: Linden Vey has been seeing regular run as the Canucks' third-line center of late with Brad Richardson nursing a lower-body injury. However, the goal in Tuesday's match went down as his first point in 12 games, making it difficult to justify rostering him until the production starts coming more frequently.

Canucks' Vey Extends Point Streak In Loss

News: Linden Vey extended his point streak to three games Saturday, scoring his ninth goal of the season in a loss to Calgary. Analysis: With Nick Bonino (foot) out of the lineup, Linden Vey has taken on second-line centre duty. The 23-year-old has impressed of late, recording two goals and four points in his last five games. With 21 points in 51 games, the speedy 23-year-old could be worth adding in some very deep leagues while Bonino remains out.

Canucks' Vey Initiates Scoring Wednesday

News: Linden Vey potted his eighth goal of the season in Wednesday's win over the Blackhawks. Analysis: Linden Vey slotted in on as the Canucks' second-line center with Nick Bonino (lower body) unavailable Wednesday. Since Bonino's injury isn't believed to be a long-term concern, Vey's stay in the Canucks' top six shouldn't last much longer, likely making him a poor speculative pickup.

Canucks' Vey To Be Scratched Saturday

News: Linden Vey will be a healthy scratch for Saturday's game against the Red Wings, the Vancouver Sun reports. Analysis: Ineffective play will force Linden Vey out of the lineup, as the forward hasn't scored a goal in 12 games and has just two assists during that span. Zack Kassian returns from a finger injury to replace Vey, adding some more bulk and physicality to the Vancouver forward ranks.

Canucks Vey Picks Up Three Points In Loss

News: Linden Vey was a part of every goal in Sunday's 5-3 loss to the Red Wings, potting two, one on the power-play, and adding an assist. Analysis: The three point night leaves Linden Vey with 12 points on the season, with six of both goals and assists. Vey's been especially productive on the power play, picking up four of his goals with the man advantage, but the 23-year-old won't pick up too many at even strength.

Canucks' Vey To Return Thursday

News: Linden Vey will be in the lineup Thursday against the Ducks. Analysis: Linden Vey was a healthy scratch in Wednesday's win over the Oilers, but it might have just been a measure to get him a rest. He's otherwise been a fixture in the Vancouver lineup all season, accumulating four goals and nine points across 18 contests.

Canucks' Vey Scores First Even-Strength Goal

News: Linden Vey scored the first even-strength goal of his NHL career in Saturday's win over Edmonton. Analysis: After scoring three power-play goals this season, it's nice to see Linden Vey finally get one at even strength. He is skating on the fourth line, though, meaning his main fantasy value comes on the power play, where he plays on the top unit. The 23-year-old has three goals in his last six games and is up to six points (four goals) in 11 games on the season.