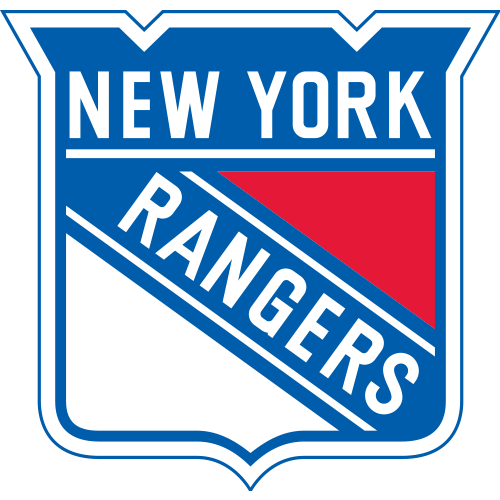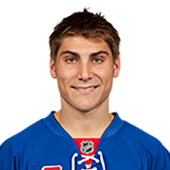 Own

0%

Start

0%

C Rank

NR
Rangers Recall Bourque Before Playoff Game

News: Ryan Bourque was recalled by the Rangers from AHL Hartford on Saturday. Analysis: Ryan Bourque isn't likely to see the ice for the day's game against the Capitals, but he at least gives the Rangers some talented depth.

Rangers Send Bourque To AHL

News: The Rangers assigned Ryan Bourque to AHL Hartford on Sunday. Analysis: Ryan Bourque, who appeared in just one game with the big club during his recent recall, rejoins Hartford's forward mix with 12 goals and 30 points in 70 AHL contests to date this season.

Rangers Recall Bourque

News: The Rangers recalled Ryan Bourque from AHL Hartford on Wednesday. Analysis: With forwards Rick Nash and Mats Zuccarello not in line to play, look for Ryan Bourque -- who has notched 30 points in 70 AHL games this season -- to make his NHL debut on Thursday against the Senators.

Rangers Demote R. Bourque To Minors

News: Ryan Bourque was reassigned to AHL Hartford on Wednesday, Andrew Gross of the Bergen Record reports. Analysis: Ryan Bourque's ability to play center probably kept in camp longer than originally thought, but he never warranted serious consideration for replacing the void down the middle felt by Derek Stepan's (leg) absence. The 23-year-old is expected to serve as one of Hartford's primary scorers this season, after recording 21 goals and 16 assists with the club a year earlier.

Rangers Re-Up AHLer Bourque

News: Ryan Bourque re-signed with the Rangers on Friday. Terms of the deal have not been released. Analysis: The 23-year-old center spent last season with AHL Hartford where he posted 21 goals, 16 assists and a plus-16 rating in 74 games. The season was tremendously successful for the 2009 draft pick -- he established new career marks in games played, goals, assists and plus-minus, as well as shots (158), game-winning goals (three) and power-play goals (seven). He has increased his output in each of his three seasons in the A, and is steadily demonstrating that his dream of a bottom-six gig on Broadway is not unrealistic (some day).

Rangers Bourque Demoted To Hartford

News: Ryan Bourque has been assigned to AHL affiliate, the Hartford Wolfpack reports Newsday's Steve Zipay. Analysis: After not dressing for either of the first two preseason games, it appears the highly touted 22-year-old center will begin his third season with the AHL club. But don't stray too far, if Ryan Bourque's able to increase his offensive productivity, he could be a on short list of possible AHL call-ups.

Rangers Demote Bourque

News: Ryan Bourque was demoted to the Rangers' AHL affiliate, the Connecticut Whale, where he'll get prime playing time, according to Jim Cerny. Analysis: Ryan Bourque had himself a solid training camp and may have put himself on the radar, as a minor league call-up option. In short, coach John Tortorella said he needs time to develop his game more.