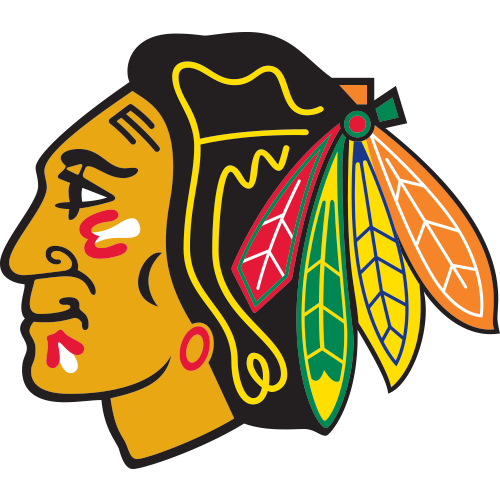 Own

0%

Start

0%

G Rank

NR
Salak Released By Blackhawks

News: Alexander Salak was released by the Blackhawks on Monday, ESPNChicago reports. Analysis: Alexander Salak spent the 2011-12 season playing for AHL Rockford after Ray Emery won the Blackhawks' backup goalie spot. Salak played in 21 games for the IceHogs, sporting a .903 save percentage and a 2.69 GAA.

Blackhawks Send Salak Back To Rockford

News: Alexander Salak was returned by the Blackhawks to Rockford of the AHL on Thursday, ESPN 1000 in Chicago reports. Analysis: Alexander Salak was called up on Wednesday after 'Hawks' backup goalie Ray Emery was ill Wednesday and Corey Crawford missed two practices earlier in the week because of a minor injury.

Salak Recalled to Blackhawks

News: The Blackhawks recalled Alexander Salak on Wednesday, according to the team's official website reports. Analysis: Alexander Salak was brought on as the third goalie on the Blackhawks' roster. He competed for a backup spot against Ray Emery in camp, but now it appears they will split time backing up Corey Crawford.

Hawks' Salak Sent to AHL

News: Alexander Salak was sent back to the AHL on Monday after losing the backup goalie job to Ray Emery. Analysis: Alexander Salak gave it a good fight, but the Blackhawks decided to go with a veteran in the backup role to Corey Crawford.

Hawks' Salak Outplays Ray Emery In Preseason Game

News: Alexander Salak saved all eight shots he faced in Thursday's preseason game against the Penguins before giving way to Ray Emery, who surrendered four goals on 19 shots. Analysis: This is certainly a big step in the right direction for Alexander Salak, who's trying to beat Emery out for the right to be No. 2 to Corey Crawford. The young netminder has a lot of potential and is capable of being fairly productive in the limited duty he's likely to see.

Blackhawks' Salak Starts Battle For Backup

News: Alexander Salak will split time with Ray Emery for Tuesday night's preseason opener against the Oilers, Chicago Tribune reports. Analysis: Alexander Salak is considered the favorite going into the battle with Emery for the second goalie spot behind Corey Crawford.

Salak Eager To Win Back-Up Role In Chicago

News: Alexander Salak is focused on winning the back-up job in Chicago over Ray Emery, reports the Chicago Tribune. Analysis: He has already left the Czech Republic and settled in Chicago where he's working with team trainers to be ready for camp in mid-September. He wants to win the job over Emery, who clearly has the better credentials, but will report to the AHL IceHogs if he loses the battle. "What happens will happen," said Alexander Salak. "I'm just going to work hard and try to stop pucks. All the other things don't bother me." He has solid upside but the battle will be a tough one.

Salak Signs For 2 Years With 'Hawks

News: Salak signed a two-year contract with the Blackhawks on Friday for $600,000 a year, ESPN Chicago reports. Analysis: The contract makes him the favorite to backup Corey Crawford who signed a three-year contract extension Thursday. The Blackhawks are not expected to bring back Marty Turco. Salak was acquired along with Michael Frolik from the Panthers for Jack Skille and other prospects in February. In 2010-11 Salak skated in the Swedish Elite League, appearing in 32 games and recording seven shutouts, a 1.97 goals-against average and .926 save percentage. He appeared in two games with the Panthers in 2009-10. He signed a one-way contract which means he will be paid his salary if he plays in the NHL or the AHL for the Rockford IceHogs.

Salak Traded To The Blackhawks

News: Salak was sent to the Blackhawks in the Michael Frolik trade, the Associated Press reports. Analysis: The inclusion of Salak is a little surprising only because of the recent news regarding Jacob Markstrom's knee injury, though Salak wasn't going to provide any help for the Panthers this year.

Salak makes 29 saves in relief

News: Scott Clemmensen subbed for injured Florida goalie Tomas Vokoun for the second straight night on Thursday against the Capitals, but was quickly pulled from a 6-2 loss. Vokoun was struck in the head by teammate Keith Ballad's stick on Monday and stitches were required to repair a gash in his left ear. Alexander Semin and Tomas Fleischmann scored midway through the first for a 2-0 lead, sending Clemmensen to the bench in favor of backup Alexander Salak. Salak then finished the game and made 29 saves on 33 shots. Analysis: Salak made his NHL debut earlier this season and allowed five goals in a relief role against the Hurricanes. He has been biding his time in the AHL, but he will be back in the minors as soon as Vokoun is healthy. He is not a recommended Fantasy option.