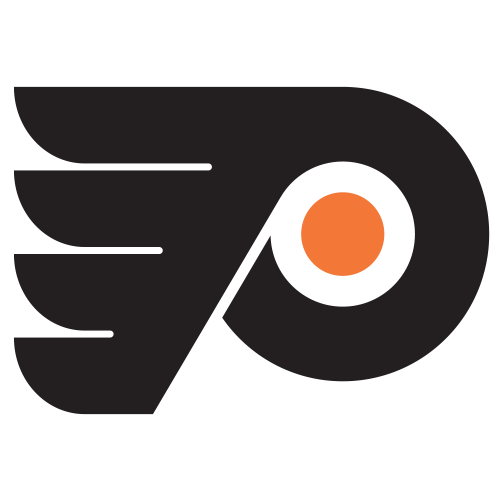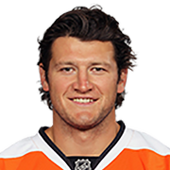 Own

0%

Start

0%

LW Rank

NR
Rosehill Stays With Flyers On AHL Contract

News: Jay Rosehill signed a one-year, AHL-only contract with the Flyers' affiliate in Lehigh Valley, Dave Isaac of the South Jersey Courier-Post reports. Analysis: Jay Rosehill will stick around in the Flyers organization for a fourth straight season, but expect him to skate exclusively with Lehigh Valley, as was the case for all of 2013-14. As an enforcer with limited offensive ability, Rosehill is becoming an increasingly poor fit in the modern NHL, and could very well have played his last minute in the league.

Flyers' Rosehill Placed On Waivers

News: Jay Rosehill was placed on waivers Friday, John Clark of CSN Philly reports. Analysis: In waiving Jay Rosehill, the Flyers will be able to create some cap room, but it looks like the team will enter the season with only 22 players. Rosehill offers toughness on the fourth line, but is a virtual non-contributor in every relevant fantasy category except penalty minutes.

Flyers' Rosehill Scores In Rare Start

News: Jay Rosehill scored in the second period of Saturday's 5-2 loss to the Bruins. Analysis: Jay Rosehill saw NHL ice for just the second time since the Olympic break, and made the most of it with the goal and five PIM. Still, his value is minimal, particularly if fellow winger Steve Downie makes a quick return.

Flyers' Rosehill Racking Up PIM

News: Jay Rosehill has one goal and 80 PIM in 29 games at the Olympic break. Analysis: He's usually a healthy scratch, but Jay Rosehill went to the box in each of his last four appearances before the break. Fantasy teams in desperate need of PIM could find him useful.

Rosehill Scores First Goal As A Flyer

News: Jay Rosehill scored his first goal of the season in Saturday's 4-2 win over the Oilers. Analysis: Jay Rosehill finished off a redirected pass from defenseman Mark Streit to kick off the scoring for the Flyers, who surpassed two goals in a game for just the second time all season. He skated for seven shifts in Saturday's game, finishing with three hits and two penalties en route to a plus-1 rating.

Flyers' Rosehill Active

News: Jay Rosehill, scratched from Philadelphia's previous game, was activated for Saturday's game against Carolina. He played just 6:30 in the Flyers' 5-3 win over the Hurricanes. Analysis: He was the team's seventh defenseman Saturday and should remain in a similar role going forward.

Flyers' Rosehill Practices Friday

News: Jay Rosehill, sporting a black eye from a fight earlier this week, participated in practice Friday and could play Saturday, the Philadelphia Inquirer reports. Analysis: There was some confusion as to whether the eye caused him to sit out the Flyers' previous game. At any rate, Jay Rosehill is ready to go Saturday at Carolina.

Flyers' Rosehill Healthy Scratched Thursday

News: Updating a previous report, Jay Rosehill was a healthy scratch Thursday and did not sit because of an eye injury, CSN Philadelphia's Tim Panaccio reports. Analysis: Jay Rosehill may have a bruise on his eye, but apparently it isn't bad enough to keep him out of action. Rather, the Flyers were just going with a different look on the fourth line.

Flyers' Rosenhill Out Of Lineup Thursday

News: Rosenhill is not playing Thursday, possibly because of a swollen eye, CSN Philly's Lisa Hillary reports. Analysis: Rosenhill signed a two-year contract extension Wednesday and should return to the lineup soon. Consider him day-to-day.

Flyers Extend Rosehill

News: The Flyers signed Jay Rosehill to a two-year contract extension Wednesday. Analysis: Jay Rosehill was acquired from the Ducks on April 1 in exchange for Harry Zolnierczyk, and has racked up one goal and 47 PIMs in seven games since joining the Flyers.