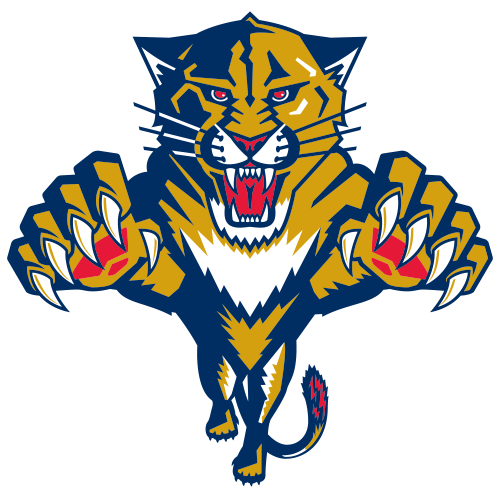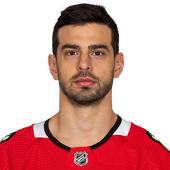 Brandon Pirri
#73 LW / Florida Panthers / EXP: 5YRS
Height: 6-0
Weight: 183 lb
Age: 24
College: RPI
Own

22%

Start

8%

C Rank

NR
by RotoWire Staff | Special to CBSSports.com

Panthers' Brandon Pirri: Begins the season with three assists

Pirri collected his third assist Tuesday against Carolina. Pirri recorded assist number three of the early season Tuesday after a 31-foot wrist shot by Nick Bjugstad in the first period. The center only needed three games in 2015-16 to mark his third highest assist season total over his five-year career. However, his touch hasn't translated to goal scoring as Pirri has launched seven shots with no goals to show for. The 24-year-old gets another chance to display his newly found assisting skills and improve on his goal scoring Thursday against Buffalo.

by RotoWire Staff | Special to CBSSports.com

Panthers' Brandon Pirri: Tallies assist Tuesday

Pirri tallied an assist and added one shot on goal in Tuesday's victory over the Hurricanes. Pirri has three assists in three games this season. While that number in itself is somewhat impressive, it's even more remarkable when you look at his season last year, when he scored 22 goals against just two assists in 49 games. While Pirri has yet to get off the schneid in the goal scoring category, after posting shooting percentages of 16.3 percent and 15.4 percent in the last two seasons, it's just a matter of time before he continues his goal scoring ways.

Panthers' Pirri Scores Again In Win Thursday

News: Brandon Pirri scored his 22nd goal of the season in Thursday's 6-1 rout of the Hurricanes. Analysis: Brandon Pirri is a machine when it comes to goal scoring, with nine goals in his last 11 games without picking up a single assist in that time span. The Panthers have four games remaining and Pirri has a chance to join an elite group of players who scored 20 or more goals while collecting five or fewer assists. Pirri would also be the only one in that group since Butch Keeling scored 22 goals and tallied four assists in the 1936-37 season for the New York Rangers. Pirri is a worthwhile add in most formats for the home stretch.

Panthers' Pirri Scores Again In Loss Tuesday

News: Brandon Pirri scored a power play goal in the second period of Tuesday's 3-2 loss to the Bruins. Analysis: Brandon Pirri has one of the most fascinating stat lines in the NHL, amassing 21 goals against just two assists in 44 games. In the month of March, Pirri scored 10 goals in 15 games while not picking up a single assist. His goalscoring prowess is nothing short of outstanding on a team that desperately lacks offensive firepower. Pirri is a good option for the home stretch of the season as the Panthers attempt to claw their way into a playoff spot.

Panthers' Pirri Scores Two, Hits 20 Goals

News: Brandon Pirri reached 20 goals for the season Thursday, potting a pair -- one an empty-netter -- on six shots in a 4-1 win over Toronto. Analysis: Goals, goals and more goals. That's now seven goals in the last seven games for Brandon Pirri, and 17 in his last 22. So what if he never gets assists? As long as he's putting the puck in the net nearly every game, fantasy owners won't complain.

Pirri Tallies Again For Panthers

News: Brandon Pirri jumped back onto the scoresheet Tuesday with his 18th goal on the season in a 4-3 loss to the Lightning. Analysis: He still has only two assists on the season, but Brandon Pirri has a nose for the goal -- dating back to Jan. 19, he's scored an incredible 15 goals in 21 games. He's also got goals in five of the last six, and in that one game in which he didn't get on the scoresheet, he tallied in the shootout. Don't let him score all these goals for someone else's fantasy squad.

Panthers' Pirri Plays Shootout Hero

News: Brandon Pirri scored the game's only goal in the shootout to lift the Panthers to a 2-1 win over the Bruins on Saturday night. Analysis: Mr. Cy Young has been on fire of late, ringing up a four-game goal streak heading into play Saturday and carrying a stat line of 17 goals and just two assists. His eight goals in 10 games before Saturday make him a worthy grab from the wire. He's shooting like a mad man and delivering. He might just as well do it for you instead of someone else.

Panthers' Pirri Scores For Fourth Straight Game

News: Brandon Pirri scored a goal for the fourth consecutive game Thursday, potting what turned out to be the game-winner in a 3-1 victory over Detroit. Analysis: The guy is just a goal-scoring machine -- 17 of 'em in 37 games, which comes out to a 37-goal pace over a full season. Big things are coming for Brandon Pirri if he can stay healthy next year.

Panthers' Pirri Scores Again In Loss

News: Brandon Pirri scored another goal while taking a whopping 10 shots on goal in Tuesday's 3-2 loss to the Canadiens. Analysis: That's now three straight games with a goal for Brandon Pirri, who has managed to score 16 goals in 37 games this season. Since returning from one of his many injuries on Feb. 28, he has scored seven goals in nine games including three on the power-play. When healthy, Pirri has plenty of value as one of the most offensive minded players on the team; however, his dearth of games played this season has to be a red flag. For now, ride the hot hand while you can.

Panthers' Pirri Stays Hot With Goal

News: Brandon Pirri scored his team's lone goal in Sunday's 2-1 loss to the Rangers. Analysis: Brandon Pirri has been lighting the lamp with regularity lately, registering four goals in his last six games and 10 in his last 14. The 23-year-old went a nearly two month span with just one point, but he's been producing consistently outside of that stretch with 17 points in 36 contests on the year.