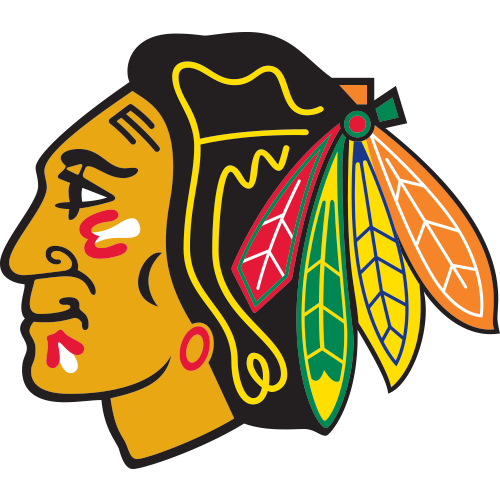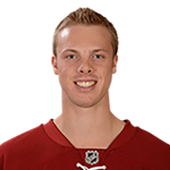 Own

1%

Start

0%

G Rank

NR
Visentin Signs AHL-Only Deal With Blackhawks

News: Mark Visentin signed a one-year, AHL deal with the Blackhawks' affiliate in Rockford, Chris Kuc of the Chicago Tribune reports. Analysis: The 2010 first-round pick made his NHL debut with the Coyotes last season, making one relief appearance and allowing three goals on 32 shots. While he failed to develop as the Coyotes had hoped, Mark Visentin is still just 23 years old, so he makes for a good reclamation project for the Blackhawks. A former goalie for the Canadian team at World Juniors in 2010, Visentin is unlikely to see action in the NHL in 2015-16.

Coyotes Part Ways With Visentin

News: Mark Visentin wasn't given a qualifying offer by the Coyotes and will enter free agency, the Arizona Republic's Sarah McLellan reports. Analysis: As a 22-year-old former first-round pick who'd represented Canada in the World Junior Championship, Mark Visentin doesn't seem like the sort of player a rebuilding franchise should cast aside, but he'll surely catch on with another franchise. Visentin didn't have a very good year with AHL Portland last season, posting a 3.25 GAA and .902 save percentage, but a new situation may be just what he needs to jump-start his career.

Coyotes' Visentin (Lower Body) Helped Off Ice

News: Mark Visentin suffered a lower body injury during Sunday's training camp scrimmage. Analysis: Mark Visentin was helped off of the ice, so it's possible the injury is something fairly serious, but it's too early to tell, as the report did not provide definitive details. Another update should be forthcoming once Visentin is evaluated by the team's medical staff.

Coyotes' Visentin (Lower Body) Suffers Injury

News: The lower body injury Mark Visentin sustained during Sunday's scrimmage is not as serious as it appeared, according to Coyotes' GM Don Maloney. Analysis: Mark Visentin was helped off the ice by team personnel, but it appears he did not suffer an injury that will keep him out for an extended period of time. Still, the team is yet to provide a more definitive report, so consider Visentin day-to-day at this point.

Coyotes Reassign Visentin

News: Mark Visentin was reassigned to AHL Portland on Tuesday. Analysis: With the Coyotes' season now complete, the team will reassign some of their younger players to the minors to log further action. Mark Visentin made one start for the Coyotes after the team was eliminated from playoff contention, stopping 29 of 32 shots in a loss to the Sharks on Saturday.

Yotes' Visentin: Loss, But 29 Saves In NHL Debut

News: Mark Visentin got off to a shaky start in his NHL debut Saturday and gave up two goals in the opening 10 minutes of the game before settling down. He finished with 29 saves in a 3-2 loss to the Sharks. Analysis: He was caught out of position on the first goal and then he allowed a stinker to squeeze past on the short side. He settled his nerves after that and looked a lot better, making several tough saves through traffic. He wasn't overly impressive this season in the AHL (14-19-5 with 3.30 GAA in 44 games), so it remains to be seen what his future holds.

Coyotes' Visentin In Line To Make Debut Saturday

News: Mark Visentin was first off the ice for morning skate and is in line to make his NHL debut in net on Saturday, Sarah McLellan of AZCentral Sports reports. Analysis: Mark Visentin will start in place of Thomas Greiss for the Coyotes. The team is out of the playoff hunt so now is a good time for them to see what they have with the netminder. The next couple days could be an opportunity for Visentin to audition for a backup role with the team next season.

Coyotes Recall Visentin

News: Mark Visentin was recalled from AHL Portland on Tuesday, Shelly Anderson of the Pittsburgh Post-Gazette reports. Analysis: With Phoenix's No. 1 goalie in Mike Smith day-to-day with a lower-body injury, Thomas Greiss will get the start Tuesday against Pittsburgh, with Mark Visentin serving as his backup. Visentin will only be with Phoenix as long as Smith is out and seems like a long shot to see much, if any, action in goal. He's posted an ugly 3.30 GAA and .901 save percentage over 44 appearances at Portland this season.