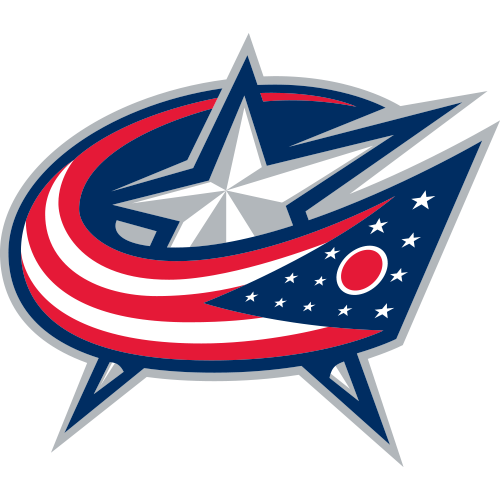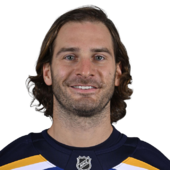 Own

93%

Start

77%

LW Rank

15
by RotoWire Staff | Special to CBSSports.com

Blue Jackets' Brandon Saad: Picks up another assist Friday

Saad assisted on Boone Jenner's goal during a 4-0 win over the Predators on Friday. He's now got six points (four goals, two assists) in the last five games, as the Ryan Johansen-Saad-Jenner line has caught fire and led the Blue Jackets to a 4-1 record over that stretch. Saad set career highs last season with 23 goals and 52 points, but he looks set to top those marks in his first campaign with Columbus.

by RotoWire Staff | Special to CBSSports.com

Blue Jackets' Brandon Saad: Scores twice in win

Saad potted two goals in Tuesday's 3-1 win over the Blues. Saad's first goal ended up being the game-winner, and he also provided the empty netter to seal the win. The winger is now seventh in the entire league with nine goals through 18 games on the season.

by RotoWire Staff | Special to CBSSports.com

Blue Jackets' Brandon Saad: Collects two points Tuesday versus San Jose

Saad recorded his highest point total in one game this year Tuesday in San Jose. Saad responded positively to the new month as he gathered the rebound off a Brandon Dubinsky shot and poked it into the back of the net during the first period, and he later added an assist on Ryan Murray's goal in the second. The two points mark Saad's highest point total of the season, while his two goals in his last two games are his first since mid-October. The 23-year-old has another chance to continue his recent success Thursday against Los Angeles.

by RotoWire Staff | Special to CBSSports.com

Blue Jackets' Brandon Saad: Set to return to action Saturday

Saad (illness) will return to Columbus' lineup Saturday against the Jets, Sportsnet's John Shannon reports. Saad missed Thursday's practice as well as Friday's tilt against the Capitals with the flu, but has apparently recovered enough from the ailment to suit up for Saturday's matchup with Winnipeg. The star forward has had a slow start to the season, tallying a meager four points (three goals, one assist) in the first 10 games of 2015-16. Saad will return to his role as a top-six forward for the Jackets in Saturday's game against the Jets.

by RotoWire Staff | Special to CBSSports.com

Blue Jackets' Brandon Saad: Will not play Friday against Washington

Saad (illness) will not suit up for Friday's tilt against the Capitals. Saad was unable to take part in Thursday's practice, which was the first indication that the star winger was likely dealing with some sort of ailment. It's been a relatively disappointing start to the season for Saad, who has only tallied four points (three goals, one assist) in Columbus' first 10 games of 2015-16. He will hope to be healthy enough to return to the Jackets' lineup Saturday against Winnipeg.

Four-point night in preseason win Monday

News: Brandon Saad scored two goals and added two assists in Tuesday's 5-2 preseason win over the Predators. Analysis: The Blue Jackets' top line of Brandon Saad, Ryan Johansen and Nick Foligno racked up nine points between them, and it appears as though the offseason trade to acquire the former Blackhawk is going to pay huge dividends right out of the gate.

Saad Signs Six-Year Deal With Jackets

News: Brandon Saad signed a six-year, $36 million deal with the Blue Jackets on Friday, Yahoo! Sports reports. Analysis: Brandon Saad, who was acquired in a trade with the Blackhawks earlier in the week, will make roughly $6 million per year despite never reaching the 30-goal plateau. He's just 22 years old, however, so Buffalo is betting that he'll continue to improve. Saad should team with Ryan Johansen to form a formidable tandem on the Blue Jackets' first line.

Blackhawks Trade Saad To Jackets

News: Brandon Saad was traded to the Blue Jackets on Tuesday, TSN's Bob McKenzie reports. The Blackhawks will receive forwards Artem Anisimov, Marko Dano, Jeremy Morin, and Corey Tropp along with a 2016 fourth-round draft choice in the deal, while the Blue Jackets will pick up forward Alex Broadhurst and defenseman Michael Paliotta in addition to Saad. Analysis: The Blackhawks experienced some traction in their initial extension talks with Brandon Saad, but the two sides were eventually expected to reach an agreement on a new deal. However, with the prospect of another team submitting a huge offer sheet to Saad -- a restricted free agent -- becoming a looming issue, the Blackhawks decided to try to get something back in return for the forward rather than lose him outright. After scoring 23 goals and 52 points in the regular season and submitting a strong playoff performance as the Blackhawks claimed the Stanley Cup, Saad was expected to assume an even greater role in 2015-16, but his circumstances shouldn't change too dramatically with his new team. Though he won't have the luxury of potentially playing alongside Jonathan Toews, Ryan Johansen is one of the league's top up-and-coming centers, and could help Saad elevate his game to new heights.

Hawks, Saad Apparently Further Apart On New Pact

News: Brandon Saad appears to be further apart from signing a new contract with the Blackhawks, 670 AM The Score reports. Analysis: GM Stan Bowman has said that he wanted to get Brandon Saad and Marcus Kruger -- both restricted free agents -- signed by Wednesday, the start of the NHL's free agency period, but those efforts have been more difficult than anticipated. The Blackhawks are looking to sign Saad to a two-year contract extension at about $2.8 million annually, while Saad's representatives are apparently looking for a long-term deal worth about $4 million per year. Saad's 2014-15 totals of 23 goals and 29 assists were slightly better than his first full NHL season, and his potential to raise those numbers as he ages should eventually result in the Blackhawks reaching an agreement with the restricted free agent. The team is expected to trade Patrick Sharp at some point this summer to create cap space for Saad's new deal.

Hawks' Saad Pots Game Winner Wednesday

News: Brandon Saad scored the game-winning goal in Wednesday's 2-1 win over the Lightning. Analysis: Brandon Saad took the puck to the net from behind the goal line, and was able to stuff a backhander under the left pad of Andrei Vasilevskiy to give the Hawks the lead for good. He has goals in two straight games, and the top line of Saad, Marian Hossa, and Jonathan Toews has looked dominant over that span.