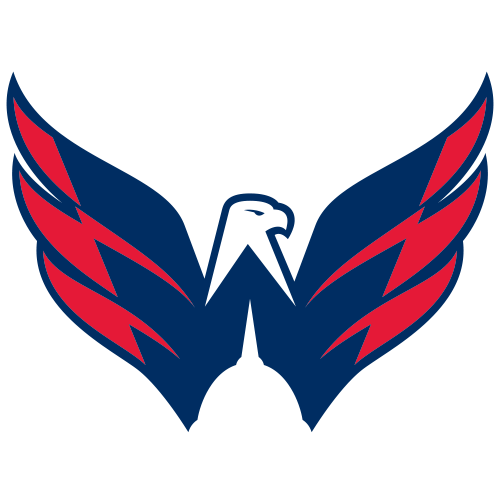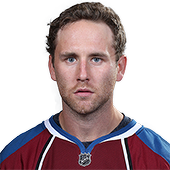 Own

0%

Start

0%

D Rank

NR
Tallies assist Wednesday

News: Ryan Stanton recorded an assist in Wednesday's 4-3 shootout loss to Carolina. Analysis: Signed to a one-year, two-way contract, Ryan Stanton is competing with Taylor Chorney and Aaron Ness for a spot as the team's seventh defenseman. While Stanton certainly is a serviceable bottom-pairing defenseman at the NHL level, his fantasy upside remains extremely limited due to a very deep and talented defense corps in front of him should he even make the Capitals roster for 2015-16.

Capitals Sign Defenseman Stanton

News: Ryan Stanton signed a one-year, two-way contract with the Capitals on Friday. Analysis: Ryan Stanton doesn't carry much fantasy value as a low-scoring defenseman, but he at least provides the Capitals with some defensive depth. It's not a guarantee that the 26-year-old spends most of his time with the NHL team, given the two-way contract, so be prepared for him to spend a fair amount of time with AHL Hershey.

Canucks Part Ways With Stanton

News: Ryan Stanton wasn't extended a qualifying offer by the Canucks on Monday, making him an unrestricted free agent, Irfaan Gaffar of Sportsnet reports. Analysis: Ryan Stanton spent a good portion of last season on injured reserve and didn't exactly light it up when he was healthy, supplying only three goals and eight assists in 54 games. The 25-year-old probably still has a place in the league as a depth defender, but it's unlikely that he'll ever carry much fantasy intrigue.

Canucks' Stanton Grabs Assist In Loss

News: Ryan Stanton assisted on the Canucks' lone goal in Thursday's loss to San Jose. Analysis: With Chris Tanev (undisclosed) and Kevin Bieksa (hand) injured, the Canucks are counting on players like Ryan Stanton to step up and fill the void on the blue line. The 25-year-old has collected four points (one goal) in his last nine games, averaging 15:28 of ice time in that span. While he doesn't play on the power play, Stanton, who had 16 points last season, could provide some value in very deep leagues while Bieksa and Tanev are out.

First Goal Of Season For Canucks' Stanton

News: Ryan Stanton scored his first goal of the year -- and just his second in 93 career games -- Tuesday against the Isles. Analysis: Ryan Stanton isn't known for his scoring, and with good cause -- this was his first shot on goal in three games. He does offer fantasy owners some value in the realm of hits and blocks, though.

Canucks' Stanton Gets A Point

News: Ryan Stanton was credited with an assist in Tuesday's victory over the Sharks. Analysis: It was the first point in seven games for Ryan Stanton and just his fourth of the season. He won't offer much fantasy upside while he continues to fill a stay-at-home role on the Canucks' second pairing.

Canucks' Stanton No Longer On IR

News: Ryan Stanton (lower body) is no longer listed on the Canucks' injured reserve list. Analysis: Though it sounds like Ryan Stanton will be an option for coach Willie Desjardins on Saturday, there's no certainly that he'll displace any of the current six defensemen in the Vancouver lineup. Stanton, who has been limited to three games due to the injury, registered 16 points while averaging 14:43 of ice time over 64 contests last season.

Canucks' Stanton Ruled Out Thursday

News: Ryan Stanton (lower body) will not play Thursday against the Canadiens, Jason Botchford of the Vancouver Province reports. Analysis: It sounded like Ryan Stanton would have a shot at returning Thursday after coach Willie Desjardins proclaimed him "very close" earlier in the week, but the blueliner will instead sit for yet another game. He'll turn his sights toward returning over the weekend for either or both of the Canucks' back-to-back games against the Oilers and Predators.

Canucks' Stanton Closing In On Return

News: Coach Willie Desjardins said Tuesday that Ryan Stanton (lower body) is "really close" to a return. Analysis: Ryan Stanton looks like he'll be held out of Tuesday's tilt with the Hurricanes, but after taking part in the team's morning skate, it seems like he could be a more realistic option for Thursday's showdown with the Habs. He's expected to assume a regular role on defense for Vancouver once he's activated from IR.

Canucks' Stanton (Lower Body) Practices Sunday

News: Ryan Stanton (lower body) was on the ice for morning skate Sunday. Analysis: Ryan Stanton is in the process of returning from a lower body injury that sent him to injured reserve retroactive to Oct. 17. He could return any day, and the fact that he participated in morning indicates that he may be available for Sunday night's game against the Capitals.