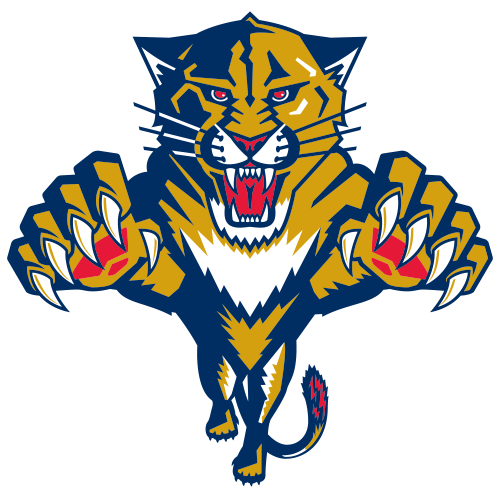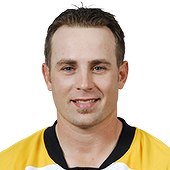 Marc Savard
C / Florida Panthers / EXP: 13YRS
Height: 5-10
Weight: 191 lb
Age: 38
College: None
Own

0%

Start

0%

C Rank

NR
Savard Traded To Panthers

News: The Panthers acquired Marc Savard's (concussion) contract Wednesday in a deal that also sent Jimmy Hayes to the Bruins for Reilly Smith, TSN.ca reports. Analysis: Marc Savard -- who is not expected to resume his playing career -- has not played in the NHL since the 2010-11 campaign due to concussion issues, but the move frees up $4.027 million worth of salary cap space for the Bruins in each of the next two seasons.

LTIR Looks Likely For Bruins' Savard

News: The Bruins are expected to place Marc Savard (concussion) on Long-Term Injured Reserve, Fluto Shinzawa of the Boston Globe reports. Analysis: Marc Savard hasn't suited up since the 2010-11 season, when he was sidelined with yet another head injury after playing just 25 games. The long-term injury exception will allow the Bruins to clear just over $4 million from their salary cap payroll for next season. The team will also use the bonus cushion for an estimated $4.2 million worth of Jarome Iginla's new contract, leaving them enough space to sign Tuukka Rask, who will need a hefty pay increase to stay in Boston.

Bruins' Savard Headed To IR, As Expected

News: Marc Savard (post-concussion symptoms) will be placed on the Bruins' injured reserve list, the Boston Globe reports. Analysis: At this point, Marc Savard is not expected to resume his NHL career, with the IR move giving the Bruins added salary cap flexibility heading into the season.

Bruins' Savard (Concussion) Headed To Boston To Be Officially Ruled Out For Season

News: Marc Savard (concussion) will appear in Boston this week and be declared unfit to play by the Bruins. Analysis: Marc Savard is due about $4 million per season through 2016-17, but is still experiencing post-concussion symptoms, prompting speculation the team could place him on long-term injured reserve. Such a move would allow the team to exceed this season's $70.2 million cap and try to bolster the roster elsewhere.

Bruins' Savard (Concussion) Not Optimistic He'll Play Again

News: Marc Savard (concussion) doesn't expect to get clearance from doctors to return to the NHL again, according to a post on his Twitter account. Analysis: Marc Savard, 35, hopes that he can still make a return to the NHL, but it's looking increasingly unlikely with doctors telling him there's "no chance" he will return. Even after sitting out all of last season, it appears that Savard's recurring concussion symptoms don't bode well for his chances.

Bruins' Savard Still Hopes To Play Again

News: Marc Savard continues to hold out hope that he can return to the NHL but realizes the odds are against him. Analysis: He still suffers from symptoms like headaches and memory loss, and admitted that "... it's tough to see a bright future right now." But he has not given up hope. He is signed through 2016-17 for a cap hit of just over $4 million per year but won't be eligible to receive that if he retires.

Bruins' Savard To Miss Season With Post-Concussion Syndrome

News: Marc Savard is expected to miss the 2011-12 season as the result of post-concussion syndrome, which has lingered for seven months, the Boston Globe reports. Analysis: "Marc Savard won't play this year," said Bruins GM Peter Chiarelli. "Nothing has changed in our monitoring. He'll be examined and he'll be declared unfit to play." The report adds that Savard's career could also be coming to a close. Assuming he does hang up his skates for good, he'll finish with 706 points (207 G, 499 A) in 807 career games between the Rangers, Flames, Thrashers and Bruins.

Headaches Persist For Bruins' Savard: Won't Be At Camp

News: Savard (post-concussion syndrome) is still complaining of headaches and there has been little change in his condition overall, reports the Boston Globe. Analysis: His season ended on Jan. 22 on a hit by former teammate Matt Hunwick and barring a complete and immediate turnaround in his condition, Savard will not be at training camp in September. At 34, he has to be wondering about the fate of his career; we are, too.

Status Of Bruins' Savard Uncertain

News: Savard is slated to be back in Boston once or twice this summer to meet with doctors, but at this point it is unknown if/when he'll be able to return to NHL action, the Boston Globe reports. Analysis: Given Savard's concussion history, notably his troubling slow progress from his most recent concussion, the report notes that there is a growing belief around the Bruins that he has probably played his last NHL contest. If that's the case, the team would lose a gifted playmaker, but in truth, unless Savard makes remarkable progress this offseason, that's preferable to seeing him exposed to further violent contact, something that's impossible to avoid in pro hockey.

Bruins' Savard Still Dealing With Concussion issues.

News: Though Savard said that he's feeling "better," he is still battling short-term memory problems five months after suffering his latest concussion, NECN.com reports. "I'm feeling better. I still have my days. The memory is the biggest thing for me and the mornings are kind of tough," said Savard. "The memory stuff is really terrible and hopefully it gets better." Analysis: Savard was able to join his teammates for the Bruins' Stanley Cup celebration this weekend, but the road ahead for him career-wise remains murky. According to Savard, the possibility of playing again "is really the furthest thing from (his) mind right now." In other words, the B's gifted playmaker needs to get (and stay) healthy in general before he even considers suiting up as a professional hockey player again.