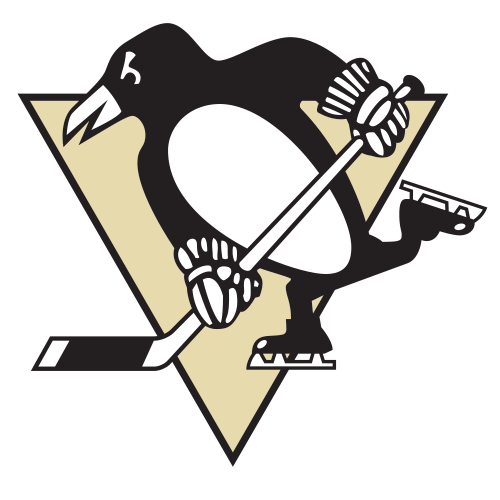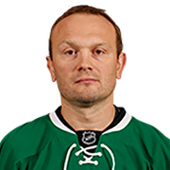 Own

0%

Start

0%

D Rank

NR
Released from PTO with Penguins

News: Sergei Gonchar was released from his PTO with the Penguins on Saturday, Jason Mackey of the Pittsburgh Tribune-Review reports. Analysis: Saturday's release may represent the end of the 41-year-old Sergei Gonchar's NHL career. He enjoyed a long and fruitful stay in the NHL, racking up 220 goals and 591 assists in 1,301 career NHL contests. If Gonchar doesn't get an opportunity to suit up for another NHL club in 2015-16, the Penguins have already communicated that they would love to have him return to their organization in an administrative capacity.

Pens Sign Gonchar To PTO

News: Sergei Gonchar has agreed to a professional tryout offer with the Penguins, Jenn Menendez of the Pittsburgh Post-Gazette reports. Analysis: Now 41 years old, Sergei Gonchar will try to stave off retirement by returning to the team he skated for from 2005-06 through 2009-10 and led to two Stanley Cup Finals appearances. Routinely a 50-point scorer for the Penguins in those days, Gonchar has slowed down considerably with age, and was limited to just one goal and 13 points in 48 games split between the Stars and Habs last season. However, with the Penguins breaking in several young defenseman into the lineup in 2015-16, Gonchar may be able to claim an Opening Night roster spot if the prospects prove too green during training camp.

Habs' Gonchar Won't Be Back With Team In 2015-16

News: Sergei Gonchar will not be re-signed by the Canadiens, TSN's John Lu reports. Analysis: The Habs will let Sergei Gonchar, Mike Weaver and Manny Malhotra walk, presumably replacing all three with younger players. The 41-year-old Gonchar may consider retirement, after tallying 14 points (one goal) over 48 games in 2014-15.

Habs' Gonchar Back With Team

News: Sergei Gonchar (personal) rejoined the Canadiens for Thursday's practice, Renaud Lavoie of TVA Sports reports. Analysis: It looks like coach Michel Therrien will have Sergei Gonchar at his disposal when the Canadiens kick off their second-round series with the Lightning that begins Friday, but don't expect the 41-year-old to see any action unless the team suffers an injury on the blue line. Gonchar was a healthy scratch for the entire six-game series against the Senators in Round 1.

Habs' Gonchar Skips Practice

News: Sergei Gonchar missed Wednesday's practice due to personal reasons, John Lu of TSN reports. Analysis: The Canadiens are still awaiting a date for Game 1 of their second-round playoffs series, which will likely be finalized Wednesday following the conclusion of the Lightning-Red Wings game. It remains to be seen whether or not Sergei Gonchar will be back with the team in time for Game 1, but regardless, he's probably not drawing much consideration for a lineup spot. Gonchar served as a healthy scratch for all six games of the first-round series with the Senators.

Habs' Gonchar Replaces Markov

News: Sergei Gonchar replaced Andrei Markov (rest) and had an assist in Friday night's shootout loss to New Jersey. Analysis: The 40-year-old Sergei Gonchar replaced the 36-year-old Markov, a sentence that serves to highlight a potential weakness for Montreal: speed on the back end. Gonchar had been a healthy scratch the past 10 games.

Habs' Gonchar Scratched

News: Sergei Gonchar was a healthy scratch for Saturday night's game against the Islanders. Analysis: Head coach Michel Therrien promised changes on the blue line following Thursday's embarrassing 5-2 loss to the Senators, and it was Sergei Gonchar finding himself in street clothes. Nathan Beaulieu and Greg Pateryn formed the third defense pairing.

Canadiens' Gonchar Set To Return Saturday

News: Sergei Gonchar (undisclosed) will return to action Saturday against the Coyotes. Analysis: After missing one game with an undisclosed injury, Sergei Gonchar is set to return to game action Saturday against Arizona. Gonchar has tallied one goal and 12 assists in 44 games this season.

Canadiens' Gonchar Out Thursday

News: Sergei Gonchar (undisclosed) is out for Thursday's game against the Kings, Renaud Lavoie of TVA Sports reports. Analysis: Sergei Gonchar will be replaced by Mike Weaver for Montreal.

Habs' Gonchar Returns

News: Sergei Gonchar (upper body) returned to action in Saturday night's win over Toronto. He had missed the past two weeks due to the injury. Analysis: Sergei Gonchar resumed his spot as a top-4 defenseman, skating 19:48 in the win.