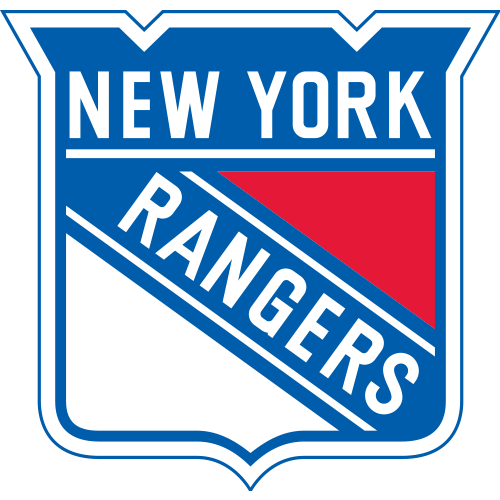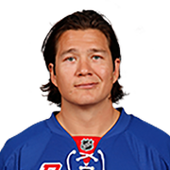 Own

0%

Start

0%

RW Rank

NR
Rangers Reassign Asham

News: The Rangers reassigned Arron Asham to AHL Hartford on Thursday. Analysis: The gritty winger recorded 14 PIM and a minus-5 rating in six games with the Rangers, but will return to Hartford for now, where he recorded two assists and 19 PIM in 12 games earlier this season.

Rangers' Asham To Suit Up Against Pens

News: Arron Asham will play in Taylor Pyatt's place against the Penguins on Wednesday night, reports Andrew Gross of The Bergen Record Analysis: With bruising AHL callup Dylan McIlrath sitting out, Arron Asham should know what his role is against his former team. In a scattered five games played this season, the 35-year-old Asham is a minus-5 with 14 PIM and seven hits.

Asham Practices With Rangers

News: Arron Asham practiced with the team on Tuesday morning, reports Steve Zipay of Newsday. Analysis: With the way the team has been playing, it's very likely Arron Asham could crack the lineup this week. Fantasy-wise, Asham will bring penalty minutes, hits and a phantom goal from time to time. Otherwise, his expected ice time and other traditional fantasy stats usually leave much to be desired for fantasy purposes.

Rangers Recall Asham

News: The Rangers recalled Arron Asham from AHL Hartford on Monday. Analysis: The Rangers are looking for more muscle up front, so they decided to swap Arron Asham for fellow forward J.T. Miller. Expect Asham to see action on one of the Rangers' checking lines.

Rangers Waive Asham

News: Arron Asham was waived by the Rangers on Monday, TSN's Ryan Rishaug reports. Analysis: Arron Asham has played in three games with the Rangers this season and has not recorded a point, though he has racked up 14 penalty minutes. He hasn't played in the minor leagues in a long time, so it remains to be seen whether he'll head to the AHL if he clears waivers.

Asham To Suit Up For Rangers

News: Arron Asham will dress for Monday's tilt against the Kings, reports Steve Zipay of Newsday. Analysis: The 35-year-old Arron Asham was quoted as saying, "I'm fighting for my life," so you can likely expect a spirited game out of him Monday. If he's able to stick on the roster, plenty of PIM and the occasional goal can be expected.

Rangers' Asham Makes Roster

News: Arron Asham was officially named to the Rangers' roster on Sunday, Jim Cerny of NHL.com reports. Analysis: The job of scrapper/fighter came down to Arron Asham and Darroll Powe, but Asham prevailed. He'll score the occasional goal and could collect close to 100 penalty minutes, but his job security is questionable at best.

Rangers' Asham Placed On Waivers

News: Arron Asham was waived by the Rangers Thursday, The Record reports. Analysis: If he clears waivers, it is unclear what the Rangers will do with the remaining $1 million left on his contract. Arron Asham had two goals in 27 regular season contests with the Rangers last season, and added two more over ten playoff appearrances.

Rangers' Asham Scores Big Goal

News: Arron Asham opened the scoring Monday in what turned out to be a 5-0 romp over the Capitals in Game 7. Analysis: Despite playing just under eight minutes in the game, Arron Asham contributed his second goal of these playoffs. He doesn't play much and he doesn't shoot much in his agitating role, but Asham's got a strong and accurate shot when he uses it.

Rangers' Asham (Personal) Returns To Lineup Saturday

News: Arron Asham, who missed Thursday's game for personal reasons, will be back in the lineup Saturday, Newsday's Steve Zipay reports. Analysis: Arron Asham was with his wife for the birth of their child, so it is no surprise that he only missed one game. He will likely continue to see somewhat sporadic playing time once the playoffs begin.