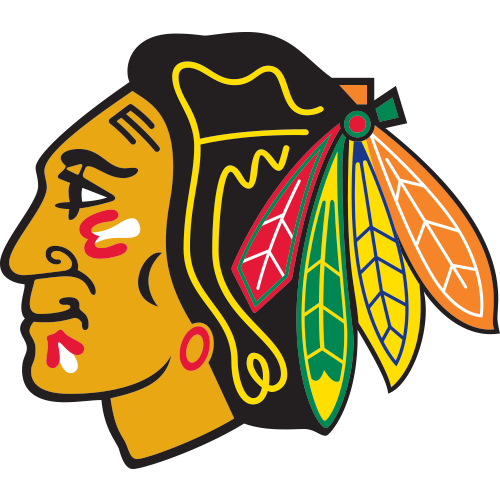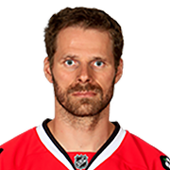 Own

0%

Start

0%

C Rank

NR
Ex-Blackhawk Handzus Signs With Slovakian Club

News: Michal Handzus signed with Banska Bystrica of the Slovakian Extraliga on Tuesday, Tracey Myers of CSN Chicago reports. Analysis: The 37-year-old looked like he was headed for retirement after failing to garner an NHL deal in the offseason, but he'll rejoin his hometown club in what likely marks the final season of his distinguished career. Hadnzus has accumulated 482 points over his 1,009 career games at the NHL level.

Center Handzus Unlikely To Re-Sign With Chicago

News: Michal Handzus has been informed by the Blackhawks that they will be "going in a different direction," TSN's Bob McKenzie reports. Analysis: Michal Handzus has been with the Blackhawks since coming over via trade in the 2012-13 campaign, but it looks like this time is about to end. The 37-year-old has logged 185 career goals since his debut in the 1998-99 season, playing with six different NHL teams. It's unclear at this point whether Handzus is ready to hang up the skates, so he could test the free-agent waters and attempt to play a few more seasons.

Chicago's Handzus The Unlikely Hero In Game 5

News: Michal Handzus scored a game-winning goal in the second overtime of Wednesday's Game 5 win over the Kings, helping the Blackhawks stave off elimination. Analysis: At 37 years old, Michal Handzus is merely part of the supporting cast at this stage in his career, but he came through for the most vital goal of the postseason thus far for the Blackhawks, who entered the game with a 3-1 series deficit. The Blackhawks mostly rely on Handzus for his work on the penalty kill, so don't expect a rash of scoring opportunities to suddenly come his way in light of his offensive heroics.

Chicago's Handzus Tallies First Goal Of Playoffs

News: Michal Handzus scored his first goal of the postseason in Friday's 4-2 loss to the Wild. Analysis: Michal Handzus' tally briefly tied the game at 2-2 in the second period, before the Wild's Nino Niederreiter potted the game-winner less than a minute later. After compiling just 16 points in 59 regular season contests, the 37-year-old has predictably carried over that meager production in the playoffs, contributing only two points in 10 games.

Blackhawks' Handzus Not Playing Saturday

News: Michal Handzus will not play in Saturday's game against the Predators, Chris Kuc of the Chicago Tribune reports. Analysis: The Blackhawks are resting some players, but Michal Handzus isn't exactly a star, and his inclusion among the scratches indicates that he's a bit more banged up than some of the team's other forwards.

Blackhawks' Handzus To Play Sunday

News: Michal Handzus (undisclosed) will return to the lineup Sunday against the Blues. Analysis: Sidelined the previous two games with an undisclosed ailment, Michal Handzus figures to return as the center for one of the Blackhawks' bottom two lines. Handzus provides more utility on defense than as a scorer, as he's compiled only 15 points in 56 games this season.

Blackhawks' Handzus (Rest) Out Friday

News: Michal Handzus will not play in Friday's game against the Blue Jackets, as he stayed behind in Chicago to rest. Analysis: Given that his absence is just to catch some rest, Michal Handzus is a decent bet to rejoin the lineup for Sunday's game against the Blues. With the playoffs fast approaching, this may not be Handzus' last off day of the season.

Blackhawks To Scratch Handzus On Thursday

News: Michal Handzus will not play Thursday against the Wild, Tracey Myers of CSN Chicago reports. Analysis: Coach Joel Quenneville will turn to Joakim Nordstrom to man the second line while Michal Handzus receives a rest Thursday. Handzus has just three points in 15 games since the Olympics.

Hawks' Handzus Struggling To Find Consistency

News: Michal Handzus has 11 points and a minus-1 rating in 41 games this season. Analysis: Michal Handzus played an integral role in the Blackhawks' Stanley Cup run last season with 11 points and a plus-7 rating in 23 playoff contests, but he's mostly disappointed in a bottom-six role this season. He still remains an important contributor on the penalty kill, and could reemerge as more of an offensive force with a strong performance for Slovakia during the Winter Olympics.

Handzus Tallies Pair In Hawks' Win

News: Michal Handzus had a goal and an assist in Friday's 7-2 victory over the Avalanche. Analysis: Though several players on the Blackhawks' top-flight offense justifiable garner more attention than Michal Handzus, the 36-year-old has been a vital cog in the system, particularly when it comes to winning faceoffs and checking opposing skaters. His six goals and six assists in 23 games have also given him some added value in deeper leagues.