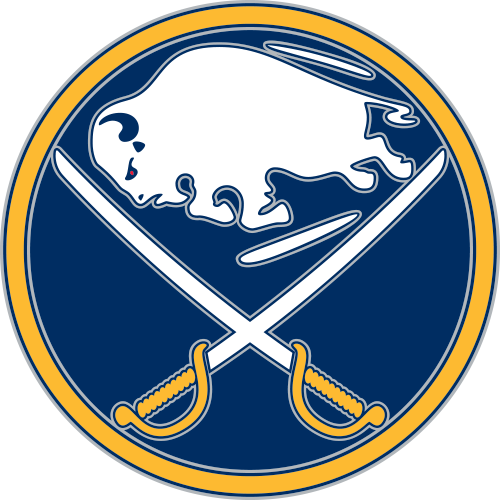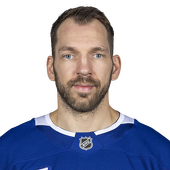 Zemgus Girgensons
#28 C / Buffalo Sabres / EXP: 2YRS
Height: 6-1
Weight: 190 lb
Age: 21
College: None
Own

13%

Start

3%

C Rank

NR
by RotoWire Staff | Special to CBSSports.com

Sabres' Zemgus Girgensons: Returns Wednesday

Girgensons (upper body) will return to the lineup Wednesday against Nashville. The Sabres lost all four games without Girgensons in the lineup, although the opponents in those four games were St. Louis and Dallas. Although he has just three points in 17 games this season, he's an effective two-way player. He will slot into the lineup back in his usual third-line center role behind Ryan O'Reilly and Jack Eichel.

by RotoWire Staff | Special to CBSSports.com

Sabres' Zemgus Girgensons: Could play Wednesday

Girgensons (upper body) "might be able to play" against Nashville on Wednesday, reports the Olean Times Herald. Girgensons was placed on the injured reserve retroactive to Nov. 14 when he suffered the injury against San Jose, and having already sat out for a week is eligible to play as soon as he's ready. He's a game-day decision against Nashville. Despite just scoring three points in 17 games this season, he's one of Buffalo's best two-way players. His return should take some pressure off Ryan O'Reilly.

by RotoWire Staff | Special to CBSSports.com

Sabres' Zemgus Girgensons: Moves to IR

Girgensons (undisclosed) was placed on injured reserve by the Sabres on Monday, Joe Yerdon of NHL.com reports. Girgensons hasn't played a game since Nov. 14, so he would be available to play when healthy assuming the Sabres backdate the injury. His placement on injured reserve effectively rules him out for Monday's contest, making his next chance to return Wednesday against the Canucks, though that seems like a stretch as well at this point.

by RotoWire Staff | Special to CBSSports.com

Sabres' Zemgus Girgensons: Will miss upcoming road trip

Girgensons (undisclosed) will not travel with the team for their two-game road trip. The Sabres were perfect 2-0 on their previous two-game road trip and have played well despite consecutive losses to the Sharks and Stars, but losing one of their best two-way centers will hurt them. Girgensons already missed Tuesday's game and will miss Thursday's game in St. Louis and Saturday's game in Dallas. He seemed to have suffered his injury last week, but so far there has been no indication that he will be out for an extended period of time.

by RotoWire Staff | Special to CBSSports.com

Sabres' Zemgus Girgensons: Likely out Thursday

Girgensons (undisclosed) wasn't present at morning skate, and likely won't play Tuesday against the Stars, Paul Hamilton of WGR Sports Radio 550 reports. Girgensons has now missed back-to-back practices after taking a hard hit from San Jose's Tommy Wingels in Saturday's contest, and likely won't play in Tuesday's tilt against the Stars as a result. Although he hasn't officially been ruled out of the game, fantasy owners shouldn't count on Girgensons suiting up for Tuesday night's matchup with Dallas.

by RotoWire Staff | Special to CBSSports.com

Sabres' Zemgus Girgensons: Could miss Tuesday's game

Girgensons missed Monday's practice and could miss Tuesday's game against the Stars, The Buffalo News reports. Girgensons took a hard hit from the Sharks' Tommy Wingels in Saturday's tilt, and while he was able to return to the game, it appears the issue may still have some lasting effects. He hasn't officially been ruled out, so look for an update on his status at some point prior to the game.

by RotoWire Staff | Special to CBSSports.com

Sabres' Zemgus Girgensons: Breaks through with OT winner

Girgensons' first point of the year was a huge one, as he scored the game-winning goal in overtime Tuesday against the Flyers. Coming into this contest, Girgensons was sitting on a goose egg with a modest 13 shots on net over eight games, which isn't a good look for a former first-round pick who seemed as though he was on the right development path last year. The lack of production hasn't been for lack of ice time, as Girgensons has exceeded 15 minutes in all but one of the Sabres' games so far. It also seems like only a matter of time until the Sabres move the 21-year-old off the center position, as he's finished with faceoff winning percentages of .440 or worse in his first two seasons, and things have only gotten worse this year -- if you take out the outlier in which he took 12 of 16 against Toronto, Girgensons has won just 20 out of 60 draws.

Girgensons' Role On Sabres To Be Determined

News: Despite spending most of the previous season as the Sabres' No. 1 center, where and how Zemgus Girgensons will be used this season is still unclear, reports the Olean Times Herald. Analysis: Zemgus Girgensons suffered a season-ending ankle injury in April, and though he's expected to be 100 percent healthy to begin training camp, will have to battle Johan Larsson as the pivot on the second line. Larsson has a little more offensive upside, but Girgensons was one of the team's best players and plays a very good two-way game. Both players can also play on the wing, though Larsson is may be more comfortable doing so. With Ryan O'Reilly, Jack Eichel and David Legwand locking up the other three center spots, the battle for the final spot is pretty wide open. Until the Sabres decide what to do with either player, both remain off the fantasy radar, though Girgensons does have the better and lengthier track record.

Sabres' Girgensons Unlikely To Return This Season

News: Zemgus Girgensons (ankle) isn't likely to return to game action over the Sabres' final six games of the season, Bill Hoppe of the Olean Times Herald reports. Analysis: Things have been trending in this direction for a while, as there's simply no incentive for the Sabres to rush Zemgus Girgensons back into active duty from a serious ankle injury while the team remains at the bottom of the Eastern Conference standings. With close to a full offseason to recover from the injury in a timely fashion, Girgensons should be back to full health well in advance of training camp.

Sabres Not Optimistic Girgensons Will Return

News: Coach Ted Nolan wasn't optimistic when asked Thursday about Zemgus Girgensons' (ankle) chances of returning this season. "With that type of injury, you're hoping to see him, but realistically, I'm not too sure if we will," Nolan said. "It depends on the length of the injury, how [many] games we have left. If we have two, will you risk his rustiness getting hurt again?" Analysis: With the Sabres in full-blown tank mode, there's little incentive to bring Zemgus Girgensons back from injured reserve even if he's closing in on full health in the final weeks of the season. As such, it makes sense that the team would take it slow with his rehab to avoid the risk of potentially aggravating the injury heading into the summer. The Sabres' lone All-Star representative, Girgensons showed some encouraging production despite the dearth of talent surrounding him, compiling 15 goals and 30 points over 61 games. Assuming that he indeed ends up being shut down for the season, Girgensons should still return in 2015-16 with a top-six role in hand.