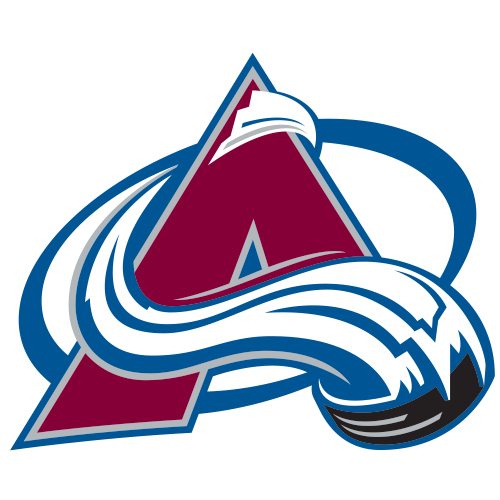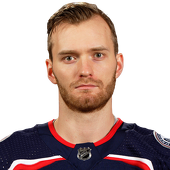 Mikhail Grigorenko
#25 C / Colorado Avalanche / EXP: 3YRS
Height: 6-3
Weight: 211 lb
Age: 21
College: None
Own

14%

Start

5%

C Rank

NR
by RotoWire Staff | Special to CBSSports.com

Avalanche's Mikhail Grigorenko: Sticks on top line for Saturday's game

On Saturday night against Montreal, Grigorenko will be on the top line with Matt Duchene and Nathan MacKinnon. Grigorenko gets at least a temporary line promotion with Gabriel Landeskog suspended two games for taking a match penalty in Thursday night's contest against Boston. Of course, in that game, Grigorenko had a sneak preview of what life will be like on that top line, as he had a primary assist on a game-winning goal by Duchene in the third period. Grigorenko only has 81 games worth of NHL experience, but he is a sharp shooter and could be a sneaky option in fantasy leagues while playing alongside two of the team's top skaters.

Grigorenko Inks One-Year Deal With Avalanche

News: Mikhail Grigorenko signed a one-year (one-way), $675,000 deal with the Avalanche on Thursday. Analysis: Mikhail Grigorenko played in 25 games with the Sabres last season, notching a total of six points (three goals, three assists) in those contests. He fared much better in the AHL, racking up 36 points (14 goals, 22 assists) in 43 games with AHL Rochester in 2014-15. He will compete for a roster spot with the big club in training camp.

Grigorenko Shipped To Colorado On Friday

News: Mikhail Grigorenko was traded to Colorado on Friday along with Nikita Zadorov, J.T. Compher, and the 31st overall pick in the 2015 NHL Entry Draft in exchange for Ryan O'Reilly and Jamie McGinn, TSN's Darren Dreger reports. Analysis: This is interesting. Mikhail Grigorenko, who is a restricted free agent, has threatened to bolt to the KHL if he doesn't receive a one-way contract. The Sabres were refusing to give him one and as a result, he was shipped to Colorado. It remains to been seen if Colorado will be willing to meet his demands. Grigorenko was a huge prospect when he was drafted in the first round in 2012, but he has struggled massively during the 25 games that he has played in the NHL. The KHL offer that Grigorenko has in hand is almost certainly more lucrative than the one the Avalanche are going to offer him, so it's entirely possible that he still bolts back to Russia.

Contract Talks Stall Between Sabres, Grigorenko

News: Mikhail Grigorenko and the Sabres have not made any progress in regards to a contract extension, reports The Buffalo News. Analysis: The Sabres want to re-sign Mikhail Grigorenko to a two-way contract, but the 68-game NHL veteran prefers a one-way deal. The KHL is a very realistic option at this point, especially with the Sabres ushering in Sam Reinhart and potentially Jack Eichel, should they draft the Boston U product at the 2015 NHL Draft. It seems as though Grigorenko will only return if he gets a big role with the big club, and that seems unlikely at this point. His fantasy value is zilch for next season if he bolts for Russia.

Sabres' Grigorenko May Sign With KHL

News: Mikhail Grigorenko could be mulling a move to the KHL, reports TSN's Bob McKenzie. Analysis: The Sabres fumbled this one. A first-round pick in 2012, Mikhail Grigorenko was rushed into the NHL, and because he played 25 games in his rookie season, will become a restricted free agent at just 21 years old this summer. Over the past three seasons he's played sparingly for the Sabres, appearing just 68 contests and registering 14 points. It's believed that Grigorenko is looking for a one-way extension, something that the Sabres aren't willing to give. The Sabres will quality Grigorenko and retain his rights, but the KHL is offering a more lucrative offer, and perhaps a bigger role on one of their teams. The talented Russian center's future with the organization and the team is in doubt, as the team already has Zemgus Girgensons and Sam Reinhart in the fold, and will likely draft another center in Jack Eichel at the 2015 NHL Draft. Grigorenko is seen as a very high-risk, high-reward player for the 2015-16 season, but that will be a moot point if he does indeed bolt to the KHL.

Sabres Officially Demote Grigorenko

News: Mikhail Grigorenko was assigned to AHL Rochester on Monday. Analysis: Mikhail Grigorenko finishes his third stint with the Sabres with six points in 25 games. Over the past three seasons, Grigorenko has appeared in just 68 NHL games and scored only 14 points, but due to eligibility rules, he'll become a restricted free agent this summer at just 20 years old. The Sabres are looking to add Connor McDavid or Jack Eichel in the draft and already have Sam Reinhart in the mix, which casts some doubt about Grigorenko's future with the club. He's got tremendous upside, but hasn't exactly seen eye to eye with the organization at times, though a strong finish with Rochester should pump up his stock a little. It's unlikely the Sabres will relinquish his rights when he still possesses so much potential, but nothing's for certain until Grigorenko puts pen to paper. The former 12th overall pick has 33 points in 40 games with Rochester this season.

Sabres To Reassign Grigorenko

News: Mikhail Grigorenko is in line to head to AHL Rochester, Paul Hamilton of WGR Sports Radio 550 AM reports. Analysis: Mikhail Grigorenko is thus on track to finish out the campaign in the minors, getting in some more action before Rochester's season comes to a close. Grigorenko, who recorded three goals and six points in 25 games for the Sabres, has notched 33 points in 40 AHL contests to date.

Sabres' Grigorenko Notches Assist Against Dallas

News: Mikhail Grigorenko snapped a five-game pointless streak with an assist in Monday's 4-3 loss to Dallas. Analysis: Mikhail Grigorenko played 19 shifts and 16:07, four more minutes than Saturday's game against Nashville and nearly double Friday's game against the Devils. Despite the assist, the talented Russian scorer won just 27 percent of his faceoffs and didn't register a single shot on goal, so there's a lot of room for improvement. Skating on the second line with Brian Gionta, who had two goals Monday, Grigorenko has an opportunity to score with the Sabres playing the Coyotes twice and the Leafs and Avs once each over the next four games. It's a good bet that Grigorenko will collect a few more points over the next few games, but his inconsistency presents a huge risk.

Sabres Bring Up Grigorenko From AHL Rochester

News: Mikhail Grigorenko was recalled from AHL Rochester on Friday, Bill Hoppe of the Olean Times Herald reports. Analysis: With the Sabres sending Tim Schaller back to Rochester in a corresponding move, it appears likely that Mikhail Grigorenko will enter the lineup right away Friday against the Devils as the team's third-line center. The 2012 first-rounder has largely failed to make an impact during his previous stints with the big club earlier this season, accruing two points and 13 shots on goal across 13 games. The Sabres remain high on his future potential, but don't expect Grigorenko to pay any immediate dividends while the team plays out the string on another dreadful season.

Sabres' Grigorenko Vows To

News: Mikhail Grigorenko was heavily criticized by head coach Ted Nolan during his latest call-up and realizes he has to improve his consistency and play, reports the Democrat and Chronicle. Analysis: The talented Russian center has taken in the criticism, but also felt that his play wasn't "that bad." A former first-round pick, Mikhail Grigorenko has been called up five times this season, but has failed to snag a roster spot each time. Currently in the AHL, Grigorenko has vowed to finish the season on a strong note in the hopes of staying with the team. If another Sabres player goes down with an injury, Grigorenko may get another chance, but it's clear he's not ready to be a full-time NHL player. His fantasy upside remains high, but it won't be realized this season.