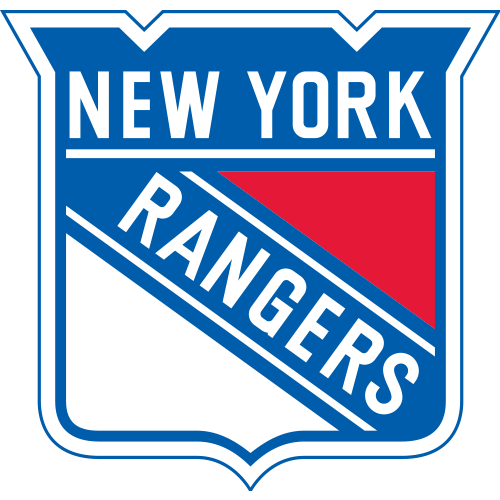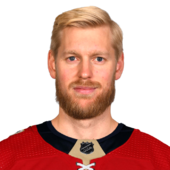 Own

1%

Start

0%

G Rank

NR
Rangers Send Hellberg To Hartford

News: Magnus Hellberg was assigned to Hartford of the AHL over the weekend, reports Steve Zipay of Newsday. Analysis: No big surprise here as Antti Raanta wins the battle of the Scandinavians for the role of Henrik Lundqvist's backup. Magnus Hellberg was decent in limited preseason action, pushing aside 21 of 25 shots faced in two games played. With Mackenzie Skapski (hip) still recovering, Hellberg will most likely contend with Cedrick Desjardins for Hartford's number one goaltending spot and will remain on speed dial in case of an injury on Broadway.

Rangers Sign Hellberg To One-Year Deal

News: Magnus Hellberg inked a one-year contract with the Rangers on Friday, Pat Leonard of the New York Daily News reports. Analysis: Magnus Hellberg, whom the Predators traded to the Rangers in exchange for a 2017 sixth-round draft pick this offseason, will likely share time in net at AHL Harford in 2015-16 with Mackenzie Skapski. Hellberg went 15-10-6 with a 2.33 GAA and a .913 save percentage in 38 games for AHL Milwaukee last season.

Preds Deal Hellberg To Rangers For Pick

News: Magnus Hellberg was traded to the Rangers on Wednesday in exchange for a 2017 sixth-round draft pick. Analysis: The Predators acknowledged earlier in the week that they would trade Magnus Hellberg due to their surplus of goalies at the NHL level and in the minors, and it appears they've found a suitor in the Rangers. Expect Hellberg to share time in net at AHL Hartford next season with prospect Mackenzie Skapski. Hellberg, 24, provided a 15-10-6 record, 2.33 GAA, and .913 save percentage in 38 games for AHL Milwaukee this past season.

Preds Looking To Trade Hellberg

News: Predators GM David Poile admitted Tuesday that the team is looking to trade Magnus Hellberg this summer, Adam Vingan of The Tennessean reports. Analysis: With Pekka Rinne and Carter Hutton under contract for 2015-16 and the Predators comfortable with the duo of Marek Mazanec and Juuse Saros at the AHL level, the organization has no incentive to keep carrying Magnus Hellberg. At 24 years old and coming off a season in which he posted a respectable 2.33 GAA and .913 save percentage in 38 appearances with AHL Milwaukee, Hellberg could warrant interest from another team looking for goalie depth in the minor-league ranks.

Preds Reassign Hellberg

News: The Predators reassigned Magnus Hellberg to AHL Milwaukee on Wednesday. Analysis: Magnus Hellberg's reassignment likely means Marek Mazanec -- who missed Tuesday's game due to illness - will, at the very least, be available to back up Carter Hutton on Thursday against the Lightning.

Preds Recall Hellberg On Emergency Basis

News: Magnus Hellberg was recalled from AHL Milwaukee on an emergency basis Wednesday, Mark Lazerus of the Chicago Sun-Times reports. Analysis: Magnus Hellberg's appointment to the parent club is likely on only a short-term basis, as Marek Mazanec was feeling ill Tuesday morning and won't be available for the Preds' game against the Blackhawks. Carter Hutton will get the starting nod Tuesday while Hellberg serves as the backup.

Predators Send Hellberg To AHL

News: Magnus Hellberg was assigned to AHL Milwaukee on Tuesday, Joshua Cooper of The Tennessean reports. Analysis: Magnus Hellberg played in one game behind Carter Hutton while with the Predators. He allowed one goal on four shot attempts. He will return to the AHL to see more regular work at goalie.

Preds' Hellberg Gets First Taste Of NHL Action Saturday

News: Following the Preds' 6-1 loss to St. Louis on Saturday, coach Barry Trotz hinted that Carter Hutton, not Magnus Hellberg, would be seeing the majority of starts going forward, the Tennessean reports. Analysis: Magnus Hellberg entered the game midway through the third period to replace Hutton, who had allowed five goals on 26 shots. "When it got to 5-1, you don't know how the bench is going to react," Trotz said of his decision to pull Hutton. "I just felt that Carter is going to play a lot of games for us, and Magnus has not played a minute in this league, and I felt it was an opportunity because the game was out of hand." For anyone still wondering who will be between the pipes for the Preds' next game -- Thursday at Phoenix -- we're betting it will be Hutton, not Hellberg, who gets the nod.

Preds' Hellberg: Allows One Goal In Relief

News: Magnus Hellberg relieved starter Carter Hutton in the third period of Saturday's loss and gave up a goal on four shots. Analysis: It was a bad game defensively and neither goalie can survive in that type of situation. We have no idea which of the twinetenders will get the next gig.

Preds' Hellberg To Compete For Regular Duty

News: Coach Barry Trotz indicated he would take a game-by-game approach between Magnus Hellberg and Carter Hutton to decide who will replace the injured Pekka Rinne (hip) on a regular basis, the Tennessean's Josh Cooper reports. Analysis: As the No. 2 goalie on the depth chart prior to Rinne's setback with his hip, Hutton will get the first crack at the top job, receiving Thursday's start in goal. With Rinne expected to miss at least four weeks, Trotz should have plenty of time to give both Hutton and Magnus Hellberg a fair shake before deciding on which of the two will receive regular starts. If neither proves to be up to the task, the Predators could explore the trade market for a replacement. Hellberg's probably only worth a look in deeper leagues at this point.