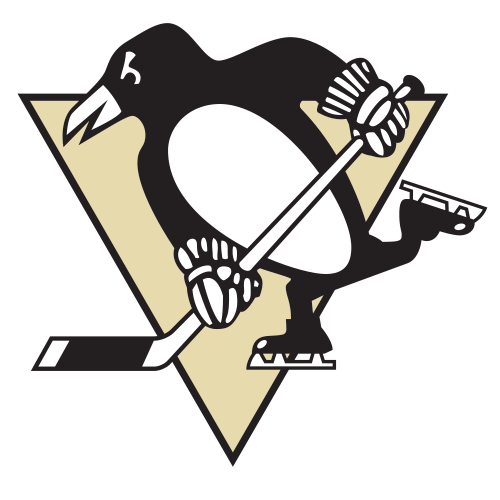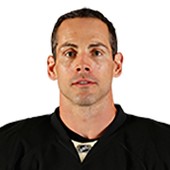 Own

0%

Start

0%

RW Rank

NR
by RotoWire Staff | Special to CBSSports.com

Craig Adams: Retires from NHL after 14 seasons

Adams announced his retirement from the NHL on Tuesday, Mark Lazerus of the Chicago Sun-Times reports. Adams spent part of 14 seasons in the NHL, but had been sitting out as a free agent up until this point. The 38-year-old was a two-time Stanley Cup winner and will retire with 160 points (55 goals) in 951 career games with the Hurricanes, Blackhawks, and Penguins.

Pens' Adams Gets Assist, 10 PIM In Loss

News: Craig Adams recorded an assist and 10 PIM in Tuesday's loss to the Capitals. Analysis: Craig Adams still offers production in the hits column (148 on the season), but his lack of scoring will forever inhibit his fantasy value. He's collected one goal and five assists over 52 games while occupying a fourth-line role.

Adams Fine After Practice Fight With Evgeni Malkin

News: Craig Adams dished out four hits in 11:28 TOI on Friday against the Lightning. Analysis: The 37-year-old sported a face guard after skirmishing with Evgeni Malkin during Friday's gameday skate -- he took a high stick to his lip. The two forwards even played together during their final three shifts. Not surprisingly, Craig Adams failed to score on a Malkin setup. He now has one goal, four points and 74 hits in 33 contests.

Pens' Adams Activated From IR

News: Craig Adams (undisclosed) was activated from IR on Wednesday, signaling he'll be available for the Penguins' game later in the evening versus the Hurricanes. Analysis: He'll be one of the three players making their return to action, as Beau Bennett (knee) and Christian Ehrhoff (lower body) were also activated Wednesday. Craig Adams doesn't have as much fantasy utility as either of those players, but his toughness on the fourth line makes him a valuable cog in real-life terms.

Pens' Adams Skates With Team

News: Craig Adams (undisclosed) skated with teammates Tuesday. Analysis: Craig Adams was one of several injured Penguins to take to the ice Tuesday, with coach Mike Johnston stating afterwards that the veteran forward hadn't been ruled out as a lineup option for Wednesday's tilt with the Hurricanes. More information on that front should become available when the Penguins conduct their gameday skate Wednesday morning.

Pens' Adams Works Out Saturday

News: Craig Adams (undisclosed) was on the ice prior to Saturday's morning session, Dave Molinari of the Pittsburgh Post-Gazette reports. Analysis: Craig Adams didn't stick around to take part in any line work, and thus isn't expected to play during the evening's match with the Capitals. Still, Adams' mere presence on the ice is a positive development for the team's banged-up forward corps. He could be in line to practice with the Penguins over the next few days.

Pens Place Adams (Undisclosed) On Injured Reserve

News: Adams (undisclosed) was placed on injured reserve by the Penguins on Monday, Craig Adams of the Pittsburgh Post-Gazette reports. Analysis: Craig Adams missed Saturday's contest due to the injury, and the Penguins decided to place him on injured reserve. The move was likely made to open up a roster spot with three players being sent back to Pittsburgh to get tested for the mumps. Adams will be eligible to return for the team's game Saturday against the Capitals.

Iron Man Streak Ends For Pens' Adams

News: Craig Adams will miss Saturday's game against the Panthers with an undisclosed injury, Seth Rorabaugh of the Pittsburgh Post-Gazette reports. Analysis: The injury will result in Craig Adams' streak of consecutive games played ending at an incredible 319. The fourth-liner doesn't offer much in the form of offense, but his contributions as a hitter and penalty-killer make him a valued member of the Penguins. Bobby Farnham will attempt to fill his skates Saturday.

Pens' Adams Notches Rare Goal

News: Craig Adams was credited with the game-winning goal in Tuesday's blowout victory over the Devils. Analysis: Craig Adams came out of the penalty box and immediately made an impact, beating a defenseless Cory Schneider for the breakaway winner. The fourth-liner hasn't scored more than 20 points in a season since 2005-06, and that trend doesn't figure to change for the 37-year-old.

Pens' Adams Picks Up Two Assists

News: Craig Adams had two assists in Monday's win over the Sabres. Analysis: Incredibly, the two helpers represented the first points for Craig Adams since Nov. 1, a span of 38 games. It's tough to imagine Adams suddenly blossoming into much of a scorer while he continues to see most of his action on the checking line.